For law students: New All India Bar Exam
LAW graduate Anant (name changed) completed his law degree at a reputed college in Goa in June 2012. But instead getting a full-time job, where he would be able to learn under a senior lawyer, he is marking time as an "intern" in Delhi. "I am unable to get the Certificate of Practice without passing the All India Bar Exam, and my work as an intern will not count in my experience of work," he shares. This year, the All India Bar Exam (AIBE) will be held on November 25, 2012, and the time lag between finishing studies and giving AIBE, has made life uncertain for law graduates.

Purpose of exam
Conducted by the Bar Council of India, the All India Bar Exam is an eligibility exam for any law graduate to be able to practise in law in India. According to the Bar Council of India, the exam is intended to "assess capabilities at a basic level and set a minimum standard for admission to the practise of law; it addresses a candidate's analytical abilities and basic knowledge of law". Upon successfully passing the Bar Examination, the candidate becomes entitled to a Certificate of Practice, which is issued by Bar Council of India within 30 days of the date of declaration of results. All students graduating from the academic year 2009-10 onwards need to clear AIBE in order to practise law in India.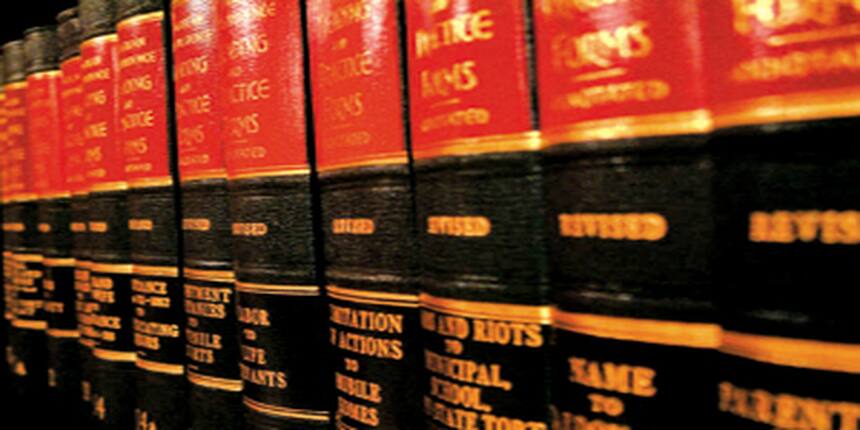 'Pass or fail' test
The first edition of AIBE was held on March 6, 2011, and it has been conducted three times to date. The Bar Council of India's objective for conducting this exam is to examine a candidate's capability to practise the profession of law in India. The Bar Council of India aims to conduct the test at least twice each year, and publish the syllabus at least three months prior to the scheduled date of examination. This is a pass or fail exam, with no ranks, percentile, percentages or marks being declared. Also, there's no limit to the number of times you can appear for the test. And once you clear the test you will get the eligibility certificate to practise in courts. The minimum marks to be secured to become eligible to clear the exam is determined by BCI.

How to apply
Facing too many controversies regarding this exam, BCI is trying to make the application process easier. It has started an online application system for this exam and students can log on to www.allindiabarexamination.com and apply. The entire application process includes three steps: Step 1- Register yourself on the website and get the application number; Step 2- Download SBI chalan, fill it and deposit fee in nearest SBI branch; Step 3- Log in on the website, go to the application form, fill all information, and submit application.

Plight of students
In 2012, the exam which was supposed to be held in May or June, has been postponed to November, thus putting law graduates who passed out in June 2012, in a fix. BCI has stated administrative issues as the reason for this delay. Since the exam is to be conducted on a large scale BCI wanted to finalise an agency that will conduct the AIBE every year. The Council has now hired a Noida-based IT implementation and delivery company for help, because none of the tendering third party agencies to conduct the exam were finalised. Rainmaker, BCI's previous AIBE contractor will not be conducting the exam this time round. "Though we got the permission from BCI in August to practise in courts for a period of six months without clearing the AIBE, even that is too late. Now, everything is uncertain," shares a student from Government Law College, Mumbai. BCI had allowed students in August to practise in courts temporarily for six months. 
All India Bar Examination
What it is all about
As per the notified All India Bar Examination Rules 2010, no advocate enrolled under section 24 of the Advocates Act, 1961 shall be entitled to practise under Chapter IV of the Advocates Act, 1961, unless such advocate successfully passes the All India Bar Examination conducted by the Bar Council of India. The Bar Examination shall be mandatory for all law students graduating from the academic year 2009-2010 onwards and enrolled as advocates under Section 24 of the Advocates Act, 1961.
Exam format
AIBE is an open book test; reading material and notes are allowed, electronic devices like laptops and mobile phones are not allowed.

The test comprises 100 multiple-choice questions from syllabus prescribed by Bar Council of India for three-year and five-year LLB programmes in India

There are two categories of questions: One, subjects that may be considered 'foundational' in nature that form basis for large areas of law; two, subjects, which a new entrant to the legal profession must also have a basic understanding of.

Questions are divided into 'knowledge-based' and 'reasoning' questions

Duration of exam is three hours and 30 minutes

Emphasis is on assessing the advocate's understanding of an area of law, rather than on the ability to memorise large texts or rules from different areas of law.
(Students can click here for more preparatory material students. )
Exam delay in 2012
June 22: BCI puts notification on its website stating that AIBE will be conducted in August. Between June 22 and 24, the words "to be held in August" were removed from notification
Aug 1: BCI says exam not likely to be conducted before October as three months of preparation for the conduct of the exam was required.
Aug 16: The Bar Council of India gives provisional nod to fresh pass-outs to practise without attaining the Right To Practise certificate, mandatory for fresh law graduates to appear in courts.
Sep 5: BCI notifies that date of exam is November 25
Objective of exam
Some like Anand Prakash Mishra, Programme Associate, Jindal Global Law School, questions the need to introduce such a test in the first place. "Conducting this exam indicates that you have no faith in the degrees given by your own institutes. For law graduates from a good institution, clearing this exam is nothing," he shares. However, Ravi Pande, Assistant Registrar, National Law Institute University, Bhopal has a different view. "The number of law graduates in the country is increasing rapidly every year and because of this the number of half-baked lawyers is also increasing. Some kind of filtering is required to bring quality in law field like other areas," he adds. Biri Singh Sinsinwar, Advocate member, Bar Council of India feels that the exam is required to help more capable candidates get the best opportunities. "But I think the exam should be made mandatory for law graduates before their enrolment in the state bar councils," he suggests.
Sudden fee hike
In October 2012, the fees were increased from Rs. 1300 to Rs. 1900 (excluding SBI charges) for first timers. For those who have registered previously and are retaking the exam, the fee is Rs. 1,400 as compared to Rs. 900, earlier. "Since there's no limit on number of attempts, many unsuccessful candidates will sit for the exam again and again, which provides BCI with an opportunity to earn more. Smells like a money-making racket," says Anand.
Manan KumarMishra
Chairman, Bar Council of India


"Fee hike due to inflation"


Q. What is the reason for delay in conducting the exam?
A. There were some administrative issues. The lease term of previous agency got over. So, process of hiring another agency took lots of time. This time we have hired ITES Horizon. It's a Noida-based firm. This agency will conduct the exam and Bar Council of India will not interfere in any process.


Q. How would you ensure no delay in conducting this exam from next time?
A. Now, all the administrative issues are resolved, so no delay now on. In fact, from next year we are planning to conduct it thrice a year and this will be conducted every fourth, eighth and twelfth month. And we will make sure that the entire process of conducting  this exam should go very smooth each and every time.


Q. Many advocates feel standard of exam is very low. Your view?
A. If the standard was low, then more students would clear the exam. Right now it is 36%. Also, think it in this way, if any student has taken his law degree from a foreign institute or reputed national law institute, for him this could be the easier to crack. But what about others, who have not studied in good institutes? For them it could be tough to clear. So the standard is not low. And as this exam is being conducted on the direction of Supreme Court, so Supreme Court judges will monitor this exam.


Q. Why has Bar Council hiked fees?
A. The fee has been increased due to inflation and we will make sure that the increased fee will be used for the welfare of advocates.
 

 

 

 

"The bar exam is essential nowadays. I believe it will filter lots of students and it should improve the quality."



Navaniti Prasad Singh Hon'ble Justice, Patna High Court.

 

 

 

 

Low standard
 

 

 

 

"The All India Bar Exam is actually too easy! This is insulting for us. During our course we go through rigorous training. And when we acquire our degree, we are asked to write another exam of no standard."



- A law graduate from Goa

 

 

 

 
Some students and faculty question the credibility of the exam. "The All India Bar Exam is actually too easy! During our course we go through rigorous training. And when we acquire our degree, we are asked to write another exam of no standard," says a law graduate from Goa. "The All India Bar Exam is an extraordinarily ordinary exam. It is more of an elimination process than a selection process," says V Seshaiah Shastri, Professor and Additional Dean, Faculty of Law, National Law University, Jodhpur. "This exam definitely holds relevance. But to solve problems of the field, this exam is certainly not an answer in its current format," he adds.

Another faculty member of a premier law institute feels that the Bar Council should redesign the examination as the current standard is very low. "The Council should ask itself about the basic requirement for law graduates to join the profession," he shares.

The general view amongst practising advocates is that the examination is a good beginning to help filter professionals in the area of law. However, they doubt whether it will fulfil the purpose due to the current standard of the All India Bar Examination.