All about administrative law
All about administrative law - The law which deals with the activities of administrative agencies is referred to as administrative law. Precisely, it revolves around the rulemaking, enforcement of rules, management, regulatory bodies etc. The administrative law as course and career is one of the most sought after. There are several law courses at both undergraduate and postgraduate level which directly or indirectly offer administrative law. At a higher level, the LLM in administrative law and constitutional law are offered. In terms of career scope also, the course offers several job opportunities and connects the lawyer directly to the government machinery. Read the complete article to know all about the administrative law, eligibility to study the course and other important information.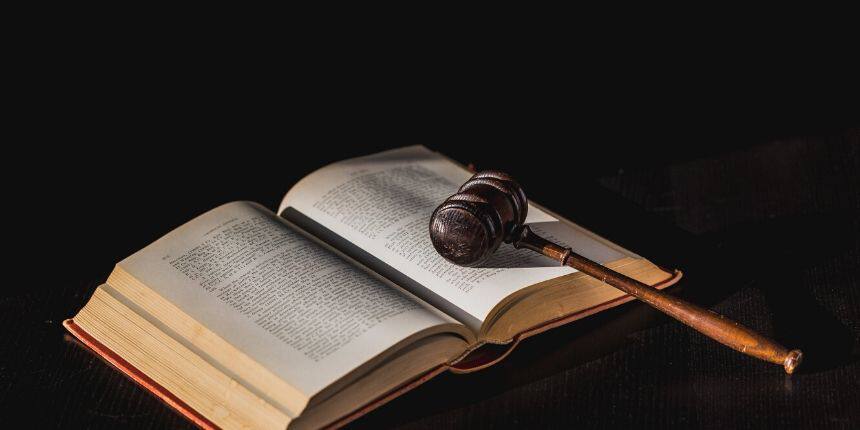 Formal study of administrative law
Candidates looking for the study of administrative law may read the subject right after completing school education, at the undergraduate level. There are several law courses such as BA LLB, BBA LLB, BCom LLB, BSc LLB etc at the undergraduate level in which Administrative law is taught as a subject.
Administrative law eligibility at undergraduate law - Candidates looking for admissions to undergraduate level law courses must have completed Class 12. Candidates should have passed the qualifying exam with at least 45% marks.
At postgraduate level, candidates can read administrative law in a specialised manner. There are one-year and two-year LLM programmes in administrative law meant for specialisation. The eligibility criteria for the course is given below.
Administrative law eligibility for LLM course - At this level, candidates must have completed a graduation degree in law. The graduation in law can be from any course such as BA LLB, BBA LLB or three-year LLB.
How to get admissions to administrative law courses?
When it comes to admissions to top law colleges for administrative law, there are several national and state-level law entrance exams in India. Candidates need to apply for admissions undergraduate or postgraduate law courses, depending upon their eligibility criteria. Generally, the application forms for admissions are released before the commencement of each academic year. Candidates need to fil the application form and appear in the entrance test. Admissions are offered on the basis of merit cum preference criteria which takes several factors such as marks secured by the candidates, category, intake etc, into consideration. The following law entrance tests can pave the way for the study of administrative law.
Law entrance exams for administrative law course
Top colleges offering administrative law course
What are the job opportunities after completing the administrative law course?
Students, after completing the study of administrative law can take up the following jobs.
Lawyer, Advocate, Solicitor

Legal advisor

District and Sessions Judge

Public Prosecutor

Teacher or Lecturer
Also Read -