AILET Merit List 2023 - National Law University (NLU), Delhi has released the AILET LLM second merit list on January 30, 2023. Candidates can download the second provisional merit list of AILET LLM 2023 from the official website - nationallawuniversitydelhi.in. The direct link to download the merit list is also mentioned below. Candidates included in the second provisional merit list can complete the admission process by February 3, 2023, Earlier the university released the second provisional AILET merit list for BA LLB and first provisional merit list for LLM programme on December 06, 2023. The university released the invite list and All India merit list of AILET 2023. Only candidates included in the invite list can register for the AILET counselling on the official website - nationallawuniversitydelhi.in. The AILET 2023 merit list for BA LLB, LLM and PhD programmes includes details such as name, roll number, application number and ranks of the candidates who appeared in AILET exam 2023. Read the complete article to know more about the AILET merit list 2023 and the complete admission process.
To download AILET LLM second merit list - Click here
To download AILET BA LLB second merit list - Click here
To download first AILET LLM merit list - Click here
To download AILET first provisionoval merit list pdf - Click here
To download AILET 2023 merit list pdf - Click here
To download AILET BA LLB invite list - Click here
To download AILET LLM invite list - Click here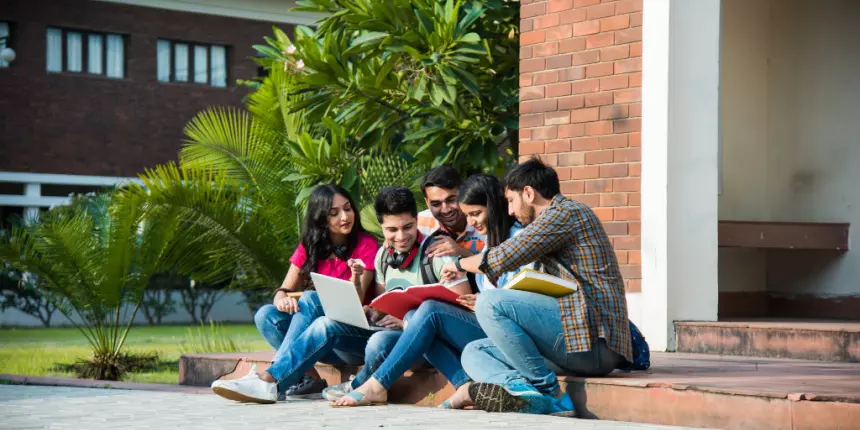 AILET Merit List 2023 (Out) - Admission List, Invite List, Category Wise Ranks
AILET 2023 Merit List- Important Dates
Events

BA LLB

LLM

AILET 2023 result

December 19, 2022

December 19, 2022




Release of All India merit list

December 19, 2022

December 19, 2022




Commencement of counselling

December 20, 2022

December 20, 2022




Declaration of first list of provisionally selected candidates & waiting list

December 30, 2022

January 6, 2023
Last date for admission under first admission list
January 04, 2023
January 11, 2023

Declaration of second list of provisionally selected candidates based on the waiting list

January 6, 2023

January 16, 2023
January 30, 2023

Last date for admission under second admission list
January 11, 2023
February 3, 2023
AILET Counselling 2023
The counselling of AILET 2023 will be conducted by the university in online mode.
On the result date, selected candidates will be invited to register for online counselling. The names of the shortlisted and invited candidates will appear in the result list according to their respective categories issued by the university.
The candidates will be required to upload the following self-attested documents in serial order given below (in pdf format in one file) while registering for Online Counselling before the stipulated date.
a) Marks statement of X and XII class examination or equivalent examination.
b) Character certificate from school /institution last attended.
c) Valid category certificate (PwD/ SC/ ST/ OBC/ EWS/ KM/ Resident of Jammu and Kashmir etc.)
d) Any other supporting document to claim a seat for the category you have applied.
a) Candidates of General /Kashmiri Migrants/Residence of Jammu and Kashmir Categories - Rs.30,000
b) Candidates of ST/SC/OBC/EWS/PWD categories – Rs.20,000
AILET 2023 expected cut-off & previous year trends
Candidates can download this ebook to check AILET 2023 expected cut-offs and previous year trends.
Free Download
How to Download AILET Merit List 2023?
Candidates can download the NLUD merit list 2023 by following the steps given below:
Visit the official website of the university - nationallawuniversitydelhi.in

Select the course BA LLB, LLM or Ph.D.

Click on the merit list of the selected programme

The AILET 2023 merit list PDF will display on the screen

Candidates can then check their name and AILET 2023 rank

Download the PDF and save for future references
Factors Affecting AILET Merit Rank 2023
The candidate's performance decides their rank in the all India merit rank list. However, the category rank will depend on the following factors:
The total marks secured by the candidate in AILET 2023.

The university's reservation policy is also an important factor.

Category of the candidate.

Total number of candidates appearing in the AILET 2023 examination.
AILET Category Wise Merit List - Previous Year
The category-wise NLUD merit list 2023 along with rank and marks has been given below. It will give the candidates an idea of expected cut-off marks and rank under each category.
AILET merit list 2022 for general category
| | | |
| --- | --- | --- |
| S. No. | AILET 2022 Rank | AILET 2022 Marks |
| 1 | AIR 8 | 101.25 |
| 2 | AIR 9 | 101.25 |
| 3 | AIR 12 | 100 |
| 4 | AIR 13 | 99.75 |
| 5 | AIR 15 | 99 |
| 6 | AIR 16 | 99 |
| 7 | AIR 18 | 97.5 |
| 8 | AIR 21 | 96.5 |
| 9 | AIR 24 | 96.25 |
| 10 | AIR 25 | 95.75 |
| 11 | AIR 28 | 95 |
| 12 | AIR 29 | 94.75 |
| 13 | AIR 30 | 94.75 |
| 14 | AIR 31 | 94.5 |
| 15 | AIR 32 | 94.25 |
| 16 | AIR 33 | 94.25 |
| 17 | AIR 34 | 94.25 |
| 18 | AIR 35 | 94.25 |
| 19 | AIR 36 | 93.75 |
| 20 | AIR 37 | 93.75 |
| 21 | AIR 40 | 93.5 |
| 22 | AIR 41 | 93.5 |
| 23 | AIR 42 | 93.25 |
| 24 | AIR 43 | 93 |
| 25 | AIR 44 | 92.75 |
| 26 | AIR 45 | 92.75 |
| 27 | AIR 46 | 92.5 |
| 28 | AIR 48 | 92.25 |
| 29 | AIR 49 | 92.25 |
| 30 | AIR 50 | 92 |
| 31 | AIR 51 | 92 |
| 32 | AIR 52 | 91.75 |
| 33 | AIR 53 | 91.5 |
| 34 | AIR 54 | 91.25 |
| 35 | AIR 56 | 91 |
| 36 | AIR 58 | 91 |
| 37 | AIR 59 | 91 |
| 38 | AIR 61 | 91 |
| 39 | AIR 62 | 91 |
| 40 | AIR 63 | 91 |
| 41 | AIR 65 | 90.75 |
| 42 | AIR 66 | 90.75 |
| 43 | AIR 67 | 90 |
| 44 | AIR 69 | 90 |
| 45 | AIR 70 | 90 |
| 46 | AIR 71 | 90 |
| 47 | AIR 72 | 89.5 |
AILET 2022 merit list for general-PWD category
| | | |
| --- | --- | --- |
| S. No. | AILET 2022 Rank | AILET 2022 Marks |
| 1 | AIR 331 | 75.75 |
| 2 | AIR 511 | 71.25 |
| 3 | AIR 823 | 65.75 |
AILET merit list 2022 for OBC category
| | | |
| --- | --- | --- |
| S. No. | AILET 2022 Rank | AILET 2022 Marks |
| 1 | AIR 114 | 85 |
| 2 | AIR 207 | 79.75 |
| 3 | AIR 255 | 78 |
| 4 | AIR 299 | 76.5 |
| 5 | AIR 394 | 73.75 |
| 6 | AIR 420 | 73 |
| 7 | AIR 455 | 72.25 |
| 8 | AIR 457 | 72.25 |
| 9 | AIR 459 | 72.25 |
| 10 | AIR 470 | 72 |
| 11 | AIR 481 | 71.75 |
| 12 | AIR 483 | 71.75 |
| 13 | AIR 509 | 71.75 |
| 14 | AIR 519 | 71 |
| 15 | AIR 539 | 70.75 |
| 16 | AIR 578 | 70 |
| 17 | AIR 654 | 68.5 |
| 18 | AIR 696 | 67.75 |
| 19 | AIR 718 | 67.75 |
| 20 | AIR 724 | 67.75 |
| 21 | AIR 736 | 67.75 |
| 22 | AIR 760 | 66.75 |
| 23 | AIR 837 | 65.5 |
AILET 2022 merit list for OBC-PWD category
| | | |
| --- | --- | --- |
| S.no | AILET 2022 Rank | AILET 2022 Marks |
| 1 | AIR 1636 | 57 |
AILET 2022 merit list for SC category
| | | |
| --- | --- | --- |
| S. No. | AILET 2022 Rank | AILET 2022 Marks |
| 1 | AIR 728 | 67.25 |
| 2 | AIR 803 | 66 |
| 3 | AIR 831 | 65.75 |
| 4 | AIR 882 | 65 |
| 5 | AIR 1009 | 63.25 |
| 6 | AIR 1047 | 62.75 |
| 7 | AIR 1053 | 62.75 |
| 8 | AIR 1234 | 60.75 |
| 9 | AIR 1244 | 60.5 |
| 10 | AIR 1336 | 59.75 |
| 11 | AIR 1354 | 59.5 |
| 12 | AIR 1371 | 59.25 |
| 13 | AIR 1489 | 58.25 |
| 14 | AIR 1567 | 57.5 |
| 15 | AIR 1699 | 56.5 |
| 16 | AIR 1766 | 55.75 |
AILET 2022 merit list for SC-PWD
| | | |
| --- | --- | --- |
| S.no | AILET 2022 Rank | AILET 2022 Marks |
| 1 | AIR 3377 | 46 |
AILET merit list 2022 for ST
| | | |
| --- | --- | --- |
| S. No. | AILET 2022 Rank | AILET 2022 Marks |
| 1 | AIR 807 | 66 |
| 2 | AIR 923 | 64.5 |
| 3 | AIR 1109 | 62 |
| 4 | AIR 1559 | 57.5 |
| 5 | AIR 2241 | 52.5 |
| 6 | AIR 2265 | 52.5 |
| 7 | AIR 2296 | 52.25 |
| 8 | AIR 2731 | 49.5 |
AILET 2022 merit list 2022 for EWS
| | | |
| --- | --- | --- |
| S. No. | AILET 2022 Rank | AILET 2022 Marks |
| 1 | AIR 129 | 84 |
| 2 | AIR 136 | 83.75 |
| 3 | AIR 145 | 83 |
| 4 | AIR 157 | 81.75 |
| 5 | AIR 170 | 81.25 |
| 6 | AIR 302 | 76.5 |
| 7 | AIR 304 | 76.25 |
| 8 | AIR 317 | 76 |
| 9 | AIR 368 | 74.5 |
| 10 | AIR 370 | 74.5 |
AILET merit list 2022 for EWS-PWD
| | | |
| --- | --- | --- |
| S. No. | AILET 2022 Rank | AILET 2022 Marks |
| 1 | AIR 3391 | 45.75 |
AILET merit list 2022 J&K and KM category
| | | |
| --- | --- | --- |
| Category | AILET 2022 Rank | AILET 2022 Marks |
| J&K | AIR 573 | 70 |
| J&K | AIR 598 | 69.5 |
| KM | AIR 624 | 69 |
AILET seat allotment or admission list of previous years
| | | | |
| --- | --- | --- | --- |
| Merit List | AILET 2022 | AILET 2020 | AILET 2019 |
| 1st provisional merit list BA LLB | | | |
| 2nd provisional merit list BA LLB (Hons) | | | |
| 1st provisional merit list LLM | | | |
| 2nd provisional list for LLM | | | |
| 3rd provisional merit list for LLM | | | |
| 4th provisional merit list for LLM | Not available | | |