AP LAWCET Cut off 2022 - APSCHE will release the cut-offs for AP LAWCET 2022 at the time of the seat allotment process. The AP LAWCET 2022 cut-offs are released for each law college. It is the last rank obtained by the candidate in AP LAWCET 2022 for which a law college will offer admission. The AP LAWCET cut off 2022 will depend on several factors such as marks obtained by the candidates, college preference given during counselling, reservation policy of law colleges and others. Candidates who could not clear the AP LAWCET 2022 cut off will be disqualified from the admission process. They may, however, participate in the mop-up round if some seats are left vacant after the counselling. Read the complete article to know about the AP LAWCET cut off 2022, previous year trends, important factors and other such information.
Also Read | Top law colleges accepting AP LAWCET 2022
Latest: Category Wise AP LAWCET 2022 Cut Off. Check Now
Colleges Accepting Applications: To check the list of Institutions accepting BA/B.Com LLB Applications Click Here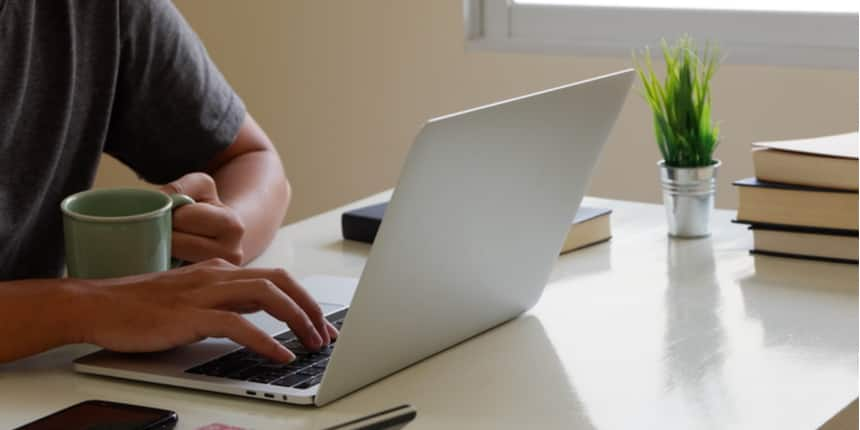 AP LAWCET Cut Off 2022 - Category Wise Previous Year Cut off Marks
AP LAWCET 2022 cut off - Important factors to consider
The cut-offs for AP LAWCET 2022 would vary depending on the type of law college, the course selected by the candidates and the marks obtained in the entrance exam. Some of the important factors that candidates should consider while determining the expected cut-offs are mentioned below.
Number of seats offered by the law colleges participating in AP LAWCET 2022

Number of candidates appearing in the AP LAWCET and clearing the examination

College and course preference given by the candidate

Reservation policy of the law colleges
AP LAWCET previous year cut offs
Last year, AP LAWCET was conducted for more than 7000 seats. The seat allotment list was released in two rounds. The previous year cut-offs of some law colleges that participated in AP LAWCET are given below.
Previous year cut offs for AP LAWCET
A C College of Law, Guntur: Course name - 3-year LLB
| | | |
| --- | --- | --- |
| Gender | Category | Last rank |
| M | OC/GEN | 1679.00 |
| M | OC/EWS_GEN_AU | 5005.00 |
| F | OC | 3047.00 |
| M | SC | 6657.00 |
| F | SC | 4325.00 |
| M | ST | 7287.00 |
| F | ST | 8017.00 |
| F | BC_A | 6655.00 |
| M | BC_A | 3550.00 |
| M | BC_B | 2104.00 |
| F | BC_B | 7702.00 |
| F | BC_C | 644.00 |
| M | BC_C | 1632.00 |
| M | BC_D | 3369.0 |
| F | BC_D | 4162.00 |
| M | BC_E | 2333.00 |
| F | BC_E | 5941.00 |
Anantha College of Law, Tirupati: Course name - 3-year LLB
| | | |
| --- | --- | --- |
| Gender | Category | Last rank |
| M | OC/GEN | 841.00 |
| F | OC | 5470.00 |
| M | SC | 2006.00 |
| F | SC | 3569.00 |
| M | ST | 3646.00 |
| F | BC_A | 5605.00 |
| M | BC_A | 2879.00 |
| M | BC_B | 1060.00 |
| F | BC_B | 653.00 |
| M | BC_C | 7563.00 |
| M | BC_D | 1109.00 |
| F | BC_D | 5127.00 |
| M | BC_E | 4509.00 |
Dr. B R Ambedkar Global Law Institute, Tirupati: Law Programme - 3-year LLB
| | | |
| --- | --- | --- |
| Gender | Category | Last rank |
| M | OC | 3856.00 |
| F | OC | 5669.00 |
| M | SC | 5512.00 |
| F | SC | 4557.00 |
| F | BC_A | 7691.00 |
| M | BC_A | 2530.00 |
| M | BC_B | 2859.00 |
Dr. B R Ambedkar Global Law Institute, Tirupati: Law Programme - 5-year LLB
| | | |
| --- | --- | --- |
| Gender | Category | Last rank |
| M | OC | 1722.00 |
| F | OC | 1872.00 |
| M | SC | 2180.00 |
| F | SC | 2175.00 |
| F | BC_A | 1780.00 |
| M | BC_A | 2036.00 |
| M | BC_B | 672.0 |
| M | BC_D | 1367.00 |
Dr. B R Ambedkar Global Law Institute, AU, Visakhapatnam: Course name - 3-year LLB
| | | |
| --- | --- | --- |
| Gender | Category | Last rank |
| M | OC/GEN | 270.00 |
| M | OC/EWS_GEN_AU | 381.00 |
| F | OC | 269.00 |
| M | SC | 545.00 |
| F | SC | 1231.00 |
| M | ST | 2391.0 |
| F | BC_A | 407.00 |
| M | BC_A | 323.00 |
| M | BC_B | 370.00 |
| F | BC_B | 416.00 |
| M | BC_D | 159.00 |
| F | BC_D | 988.00 |
| M | BC_E | 639.00 |
D N Raju Law College, Bhimavaram: Law course - BBA LLB
| | | |
| --- | --- | --- |
| Gender | Category | Last rank |
| M | OC/GEN | 233.00 |
| M | OC/EWS_GEN_AU | 381.00 |
| F | OC | 269.00 |
| M | SC | 545.00 |
| F | SC | 1231.00 |
| M | ST | 2391.00 |
| F | BC_A | 407.00 |
| M | BC_A | 323.00 |
| M | BC_B | 370.00 |
| F | BC_B | 416.00 |
| M | BC_D | 159.00 |
| F | BC_D | 988.00 |
| M | BC_E | 639.00 |
Sri Vijayanagar Law College, Anantapuramu: Law programme - Three year LLB (Hons.)
| | | |
| --- | --- | --- |
| Gender | Category | Last rank |
| M | OC/GEN | 5934.00 |
| F | OC | 6508.00 |
| M | SC | 7965.00 |
| F | SC | 8037.00 |
| M | ST | 6310.00 |
| F | ST | 6981.00 |
| M | BC_A | 7449.00 |
| F | BC_A | 6981.00 |
| M | BC_B | 7401.00 |
| F | BC_B | 7658.00 |
| M | BC_C | 3439.00 |
| M | BC_D | 7401.00 |
| M | BC_E | 6992.00 |
Sri Venkateswara Law College, Tirupati: Law programme - Three year LLB
| | | |
| --- | --- | --- |
| Gender | Category | Last rank |
| M | OC/GEN | 6981.00 |
| F | OC | 7183.00 |
| M | SC | 7940.00 |
| M | ST | 7021.00 |
| M | BC_A | 3776.00 |
| F | BC_A | 7612.00 |
| M | BC_B | 6933.00 |
| M | BC_D | 2787.00 |
| F | BC_E | 6709.00 |