AP LAWCET Syllabus 2023 - Andhra Pradesh State Council of Higher Education (APSCHE) has released the AP LAWCET 2023 syllabus on its official website - sche.ap.gov.in/LAWCET/. The syllabus of AP LAWCET 2023 is essential for candidates as it guides them during their preparation. They can use it to discover and prioritise the preparation-related topics asked in the AP LAWCET 2023. The syllabus covers topics like mental ability, general knowledge, current events, and legal aptitude. In light of this, aspirants must be familiar with the AP LAWCET 2023 syllabus in order to begin their entrance exam preparation.
Latest: AP LAWCET sample/question papers. Free Download
Don't Miss: AP LAWCET complete guide. Download EBook
Colleges Accepting Applications: To check the list of Institutions accepting BA/B.Com LLB Applications Click Here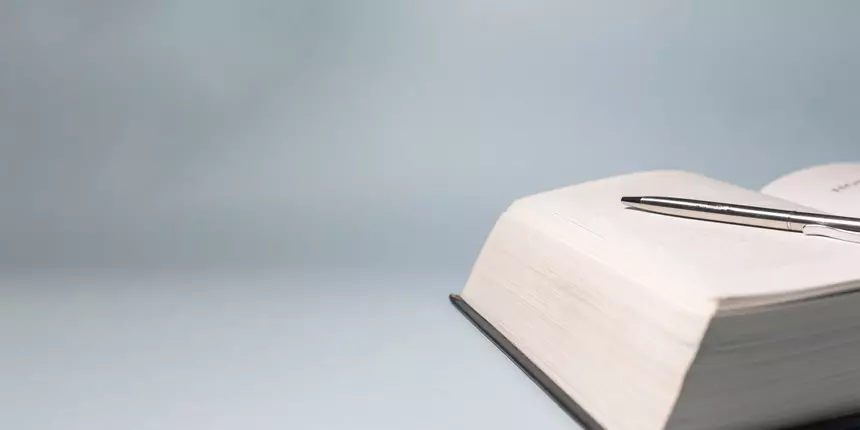 AP LAWCET Syllabus 2023 - Subject Wise Syllabus, Marks Distribution
Students interested in learning more about the AP LAWCET syllabus, exam format, and other pertinent details should read the article below. The applicants are offered admission to 3-year LLB programme, 5-year integrated LLB programmes, and LLM programmes at various state-affiliated law universities.
AP LAWCET 2023 Syllabus
The test paper of AP LAWCET 2023 will have three parts. Part A will have 30 questions on general knowledge and mental ability, Part B has 30 questions on current affairs. The legal aptitude is included in the third part and it consists of 60 questions carrying 60 marks.
Students are expected to have the aptitude for legal studies as well as fundamental knowledge of Indian law and the constitution for AP LAWCET 2023. They can refer to the table below for better understanding of marks allotment of the subjects and number of questions in the syllabus.
AP LAWCET syllabus 2023
| | | |
| --- | --- | --- |
| Subjects | Number of questions | Marks |
| General knowledge and Mental ability | 30 | 30 marks |
| Current affairs | 30 | 30 marks |
| Aptitude for the study of Law | 60 | 60 marks |
| Total | 120 questions | 120 marks |
AP LAWCET 2023 Syllabus - Topic Wise Details
To answer the questions in the entrance test, students for the AP LAWCET 2023 should have a firm understanding of the syllabus. They will be able to handle many subjects without any difficulties by referring to the syllabus. Below in the table, we have given the comprehensive syllabus.
AP LAWCET Syllabus 2023 - Detailed Topics
| | |
| --- | --- |
| Subjects | Important Topics |
| General Knowledge and Mental Ability | History, Geography, Important days and dates, Indian Constitution, Puzzle, series, General science and Numbers |
| Current Affairs | New Appointment, National and International awards, Legal current affairs, Political developments, National and International events |
| Legal Aptitude | Indian Constitution, Criminal law, Torts, General legal awareness, Legal terminology |
AP PGLCET Syllabus 2023
The syllabus for the AP PGLCET is provided here for applicants applying for the LLM programme. In the AP PGLCET, candidates receive 120 questions, which they must attempt within 90 minutes.
AP PGLCET 2023 syllabus - Subject wise distribution of marks
Sections

Topics

Number of questions

Total marks

Part A





Jurisprudence

20

20

Constitutional Law

20

20

Public International Law

16

16




Mercantile Law

16

16

Part B

Labour Law

16

16

Crimes and Torts

16

16

IPR and other laws

16

16
Exam mode

Online

Exam duration

90 minutes

Types of Questions

Multiple Choice questions ( MCQs )

Total marks

120

Total sections

3

Marking scheme

1 mark for correct response, No negative marking

Number of questions

120

Subjects

General knowledge and Current affairs

Legal aptitude

Mental ability

Medium of exam

English and Telugu
Recommended Books for AP LAWCET 2023 Preparation
Candidates can follow the standard books for AP LAWCET preparation as mentioned below.
NCERT books for subjects like History, Geography and Polity can be used for the exam preparation.

Quantitative approach by RS Aggarwal

Lucent General Knowledge can be used for AP LAWCET GK preparation.

Students should read daily newspapers and magazines to improve their general knowledge and awareness.

Modern approach to Verbal and Non-verbal reasoning by S.Chand is recommended to the students for getting more information about AP LAWCET exam syllabus.

Candidates can refer to Arihant self study guide LLB entrance examination for their reference.
How to prepare AP LAWCET 2023 : Important tips for candidates
Here are some preparation tips to crack AP LAWCET exam 2023.
Go through the AP LAWCET exam pattern and marking scheme for the questions.

Refer to last year's AP LAWCET question papers. The question papers will help the candidates to make themselves familiar with the test and they can prepare accordingly.

Candidates should study daily for around 5-6 hrs and cover the topics included in the syllabus. Candidates are advised to revise their notes, important topics regularly while studying fresh topics.

The online educational videos on law entrance exam preparation are useful for AP LAWCET.

Students can learn and understand the basics of law for mastering the basic concepts and theories of law in general.