Bennett University Campus Review: Raising the bar in the quest for justice
Promoted by India's largest media group, The Times of India, the School of Law at Bennett University aims to educate and train future thought leaders in the field of law…
The moot court hall at the School of Law (SoL) in Bennett University is bustling with activity as Assistant Professor Dr. Garima Tiwari explains the nuances of mock judicial proceedings to a bunch of first-year students. The students' excitement is palpable as they listen carefully, yearning for the day when they will get to experience the thrill of participating in a moot court, dressed as lawyers.   "The students take extra interest in this environment, this is something they enjoy as the students are encouraged to debate on various issues, quite similar to what happens in courts," says Dr Tiwari.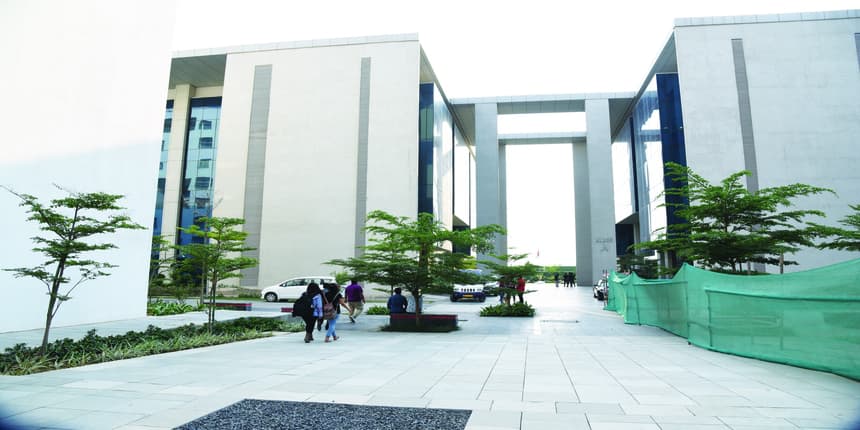 Green campus
SoL has a colourful and vibrant atmosphere, unlike stereotyped educational entities. Students from across the country find the campus nestled in greenery quite invigorating. "Bennett University was one of the many options that I had when I was browsing various law schools for admissions and so when I visited Bennett campus, I found it really nice and vibrant and this attracted me," said Akash, a second year student of BBA LLB.
Courses
The SoL runs two 5-year integrated honours courses, BBA LLB and BA LLB, with an intake of around 40 students in each batch. The honours programs are run in association with Cornell Law School, USA, keeping with the philosophy of founding dean Dr. V C Vivekanandan, who believes, "Our job in the law schools, especially in the third world, is to create thought leaders." 
The two-year-old residential university presently houses 4000 students in all on its campus at Greater Noida in the National Capital Region of Delhi, some fifty kilometres from the capital.  
Handholding 
The School has 20 faculty members, leading to a healthy student-teacher ratio of 1:8. The teachers have the added responsibility of handholding the students for their overall development. "With so much of freedom I think we all the teachers here feel responsible for their work," said Asst. Prof. Prachi Tyagi, who teaches Law of Torts. "The teachers are so approachable. I can reach them anytime if I face any problem," echoes Akash.
The teachers are not overburdened and have enough time to brush up for the next session. "We are working for a method of not more than two classes per day for a teacher," said the Dean.    
The curriculum includes the best practices of both national and international law schools and aims to add emerging and contemporary issues from time to time. "The curriculum is well balanced as it not only gives a professional degree but also shapes a compassionate individual in the professional attire," said Dr. Tiwari.
Library 
This is one of the favourite spots of the students and teachers alike. Calm, serene and airy, the library is not only spacious but full of colours. With state-of-the-art infrastructure, the library is well equipped with the best of books, journals, magazines, both in print and electronic format, from globally known publishers. Managed by an integrated library management software, the library is frequented by students, researchers and the faculty.  The SoL is in the process of expanding the library from law and management to social sciences. 
Placement outlook
It will take three more years for the first batch to graduate from the school. To groom them for their careers, the students are exposed to internships from the first year. "When it comes to placements, since we have started the course two years back, we are aggressively working on it. Not only do we encourage them to take in internships, but we are also giving them internships from 1st year itself. We are actually bagging internships for the students and giving them internships. That will serve as the base for job after three years. We work together. We talk to all the law firms in litigating practising lawyers," says Prachi Tyagi. 
Fun time
During leisure hours most of the students busy themselves with various outdoor and indoor games, while some take recourse to various musical instruments to hone their skills. The eatery zone is   bustling with a number of kiosks that offer food on demand at an affordable price.    
While the students of the school find the atmosphere to their liking, the faculty enjoy sharing the responsibility of partnering with them to create a fresh learning experience. "The interesting part is that we are building it together. We are all working from scratch and that work is being done along with the students and the faculties. We are all working together," says Asst. Prof. Bhumika Nanda with a sense of satisfaction.

INTERVIEW: We need innovation in law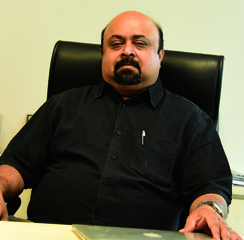 Dr. V C Vivekanandan, 
Dean, School of Law, Bennett University
Q. How is School of Law at Bennett University different from other law schools?
A. The biggest advantage of Bennett Law School is the teachers. Teachers are very experienced and energetic. Teachers all over the world are very sensitive. For them the first thing they require is dignity and the space to work. Next comes the financial package. They need to be respected. Here in Bennett, it is a case where it is nurtured by how you honour them and how you acknowledge their good work. They are very highly individualistic. Command and control does not work here. Each one is responsible and they adjust their workload accordingly. In today's date performance talks. If you perform, you get many things, if you don't perform, then there will be problems. Students will not respect you.
Q. When students go for research, do they get the required aids?
A. That is a big area because world over if you have seen, many of the good research institutes in Europe, specially Max Plank and many of them, are heavily funded. Remember, in research, it is not a kind of product outcome. If you look at it, you slog it out then you might come out with a great report or you might not come out with a great report. But that cannot be predicted before the research. For example, a researcher according to UGC pay scale gets Rs. 25,000 and some time these people get a job for Rs. 55,000 to 60,000. So will they bet on a research or a job? PhD takes a long haul and everyone has their own social obligation. So research is not an attractive proposition at all in terms of the financial aid or support that is given here. 
Q. Are we keeping pace with the education happening across the globe?
A. Forget about pace, we are not even in the radar. We are producing technically competent people, not innovative people. Technically competent people will do the job what you ask them to do. Innovative people are the ones who break some new grounds. So, you want innovation in science and technology, you want innovation in law, I need that cushioning. If a person is married and has two kids, still I would like to be a researcher, still my family will not have any problem. But how could I?