Best Books for LFAT 2020 - The applicant appearing in LFAT must refer to LFAT 2020 best books as source material for exam preparation. Using the best books for LFAT 2020 is recommended because they contain fewer errors, are written and published by agents who are well established, explain concepts in easy to follow language, have lots of illustrations, and cover the syllabus. Further they have problem sets that the candidate can practice to get additional information and clear doubts. So, by following LFAT 2020 best books will considerably improve the candidate's chances of doing well in LFAT. Another thing is along with these books, one must also be conversant with the LFAT syllabus and exam pattern, as otherwise it will be like making a leap in the dark. Go through the rest of the article to learn the full details of LFAT 2020 best books.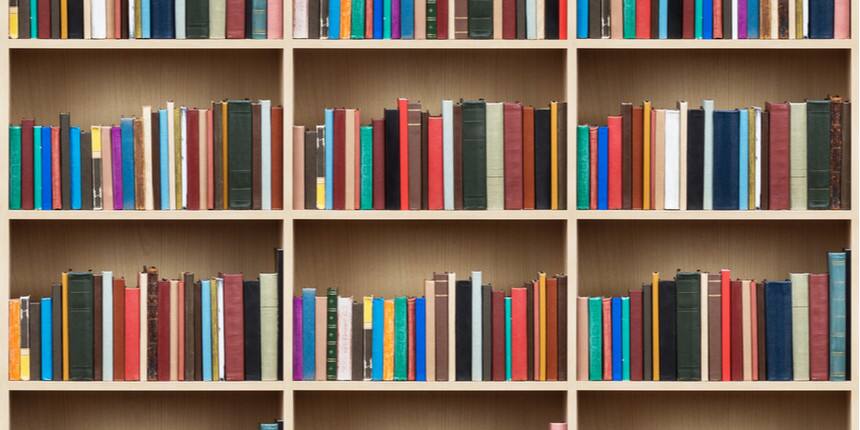 LFAT is an annual exam conducted by Allahabad University for admission to its 5-year BA LLB program, which has an intake of 120 seats. LFAT 2020 was expected to be conducted in the last week of May, but with the lockdown situation, it will in all likelihood get postponed.
LFAT 2020 Best Books
Subject

Books to be read

Legal aptitude

Legal Awareness and Legal Aptitude by AP Bhardwaj

Bare Acts of Indian Constitution

General awareness

Current affairs

Manorama Year Book

Online study material, like YouTube, Educational blogs, Quora, and Q&A on educational sites

Current Affairs Yearly by Arihant Publications

Daily newspapers, like the Hindu, Indian Express, etc.

Monthly magazines, including GK Today, Pratiyogita Darpan etc.

Language comprehension

Wren and Martin

Objective General English by R S Aggarwal

Objective General English by A P Bhardwaj

Word Power Made Easy by Norman Lewis

Newspapers
Utilize online study material alongside textual material for LFAT preparation:
YouTube: While the platform is more known for its entertainment credentials, its educational value however is also growing by the day as educationists and experts are using it to share and spread knowledge. There are many educational videos for law entrance preparation as well on the platform that can be used for LFAT preparation as well.

Quora: A more recent medium that is also showcasing its potential as a source of good study and reference material. Experts on the platform can be found discussing and dissecting difficult topics for the benefit of law aspirants.

Q&A: Many education websites, including Careers360, have Q&A forums where a student can ask and get answers to their questions .

Blogs: They have been around for a long time, and there are really good ones also that help aspirants prepare for entrance exams.
LFAT exam pattern 2020
The candidate who is appearing in LFAT 2020 should be familiar with the exam pattern of LFAT 2020 to understand in what mode the exam will be conducted, question type, marking scheme, including whether there is negative marking. The information will help the candidate align their preparation with exam requirements.
LFAT 2020 exam pattern
Mode of exam: OMR-based (Offline)

Duration of the exam: 2 hours

Question type: Multiple Choice Questions (MCQs)
LFAT 2020 Marking Scheme
| | |
| --- | --- |
| Subjects | Marks |
| Language Comprehension = 50 questions | 100 |
| General Awareness and Current Affairs = 50 questions | 100 |
| Reasoning, Mental Ability and Legal Aptitude = 50 questions | 100 |
| Total marks | 300 |
| Correct answers | 2 marks |
| Incorrect answers | -0.5 marks |
LFAT Syllabus 2020
When preparing for the exam, one should refer to the syllabus of LFAT to know from which topics questions will be asked. The syllabus of LFAT 2020 will be released by exam officials and will include the list of topics for each subject.
LFAT 2020 Syllabus
| | |
| --- | --- |
| Subjects | Topics |
| Language comprehension | Vocabulary, Grammar, Reading, Writing, English Comprehension, Omission, Sentence Formation, Editing Sentence, Confusing Words, Synonyms, Antonyms, Article, Proverbs, Speech |
| General awareness and current affairs | International Events, Current Affairs, UN Bodies, Major Developments in Geopolitics, Eminent Personalities, Sports, Important Environmental, Agreement, Awards and Honors |
| Reasoning Mental Ability, and Legal Aptitude | Torts, Law of Crimes, Legal Awareness covering constitutional law and polity, Contracts and Constitutional law, Vicarious liability, Strict Liability, Series, Blood Relations, Directions, Critical Reasoning, Syllogism, Analogy, International Law, Intellectual Property Rights, |
Frequently Asked Question (FAQs) - Best Books for LFAT 2020
Question: Why should one follow LFAT 2020 best books?
Answer:
The best books of LFAT 2020 come with characteristics like they are easy to follow, cover the syllabus thoroughly, contain few errors, have practice material for easy understanding, etc.
Question: Do LFAT best books 2020 cover all the subjects?
Answer:
Yes, the LFAT 2020 best books are essential for all three sections - General awareness and current affairs, Language comprehension, and Reasoning Mental Ability, and Legal Aptitude.
Question: Suggest other materials one can use apart from LFAT best books for exam preparation?
Answer:
Check out study material on YouTube, Quora, and Blogs.
Questions related to LFAT
Showing 130 out of 130 Questions