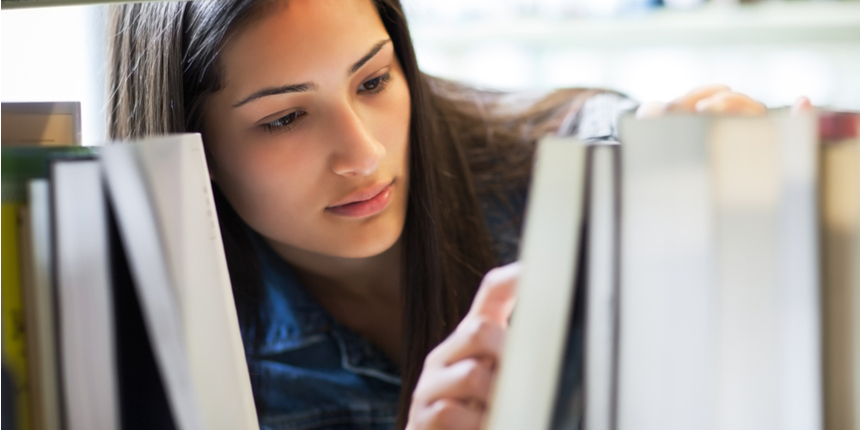 Best time to prepare for CLAT 2019 - A Common Law Admission Test (CLAT) aspirant may have this question on 'What's the best time to prepare for CLAT 2019', before he actually starts preparing. This is a basic yet an important question that may arise while preparing for the most coveted undergraduate law entrance examination for admission to National Law Universities (NLUs). Why the question? Because most of the law aspirants are concerned about their performance in CLAT 2019 and they know that a well-to-do preparation will help them in achieving the same. Careers360 answering the query on 'When to begin preparation for CLAT 2019', brings you an expert advisory piece.
Before we move to answer, 'What's the best time to prepare for CLAT 2019', let us go through an overview of the Common Law Admission Test.
CLAT Sample Paper
Download Free Sample Paper for CLAT
Download Now
CLAT 2019 will be conducted on May 12 and administered by the National Law University Odisha, Cuttack. The entrance exam for admissions to NLUs will be an offline admission test of two-hour duration, which will have 200 questions of one mark each. The objective-type questions will cover five sections namely, Elementary Mathematics, English, General Knowledge, Legal Aptitude and Logical Reasoning.
According to the exam pattern of CLAT 2019, candidates will have to choose one of the four given answer options, which they deem to be correct. The correct answer will fetch them one mark, else each wrong answer will lead them to a negative marking of 0.25 marks from the total scored in CLAT.
Now as the exam pattern of CLAT and marking scheme is clear, we can move towards our original doubt of 'What's the best time to prepare for CLAT 2019'. Well it's said, "Make hay, while the sun shines", which means if you think it's time and you are all set to begin, just take the step.
Best time to prepare for CLAT 2019
Several experts suggest kick-start CLAT preparation as early as you're in Class 11th. It's because when you're in Class XI preparing for CLAT, you will have a whole lot of time to get thorough with the Common Law Admission Test paper pattern, understand the concepts and its applications and at last practice as many question as possible.
However, as we speak of 'Best time to start CLAT 2019 preparation', many of you might be in Class 12th of which some might have already begun their preparation for CLAT 2019. What about others who haven't yet?
Calm down as nothing to worry. You too, are in time and yes you can make it up!
The only part you have to take care is clearing the basic concepts and practice the questions as much as you can.
How to start preparing for CLAT 2019
With CLAT 2019 on May 12, you have almost nine months to keep yourself exam-ready. You should start your CLAT 2019 preparation by conceptualizing the basics and clearing the doubts before moving onto solving questions and practicing for the Common Law Admission Test.
 Exam experts say that the CLAT 2019 aspirant should divide these nine months into three phases. The first phase of thorough conceptualization needs to be completed in first three months, while the doubt clearance and application part of this basic concepts should take another one to two months and the remaining four to five months should be completely dedicated to solving mock tests and self-analysing.
Rajneesh Singh, one of the most reputed CLAT mentors and Do-Zen Director says, "We are so much accustomed to a paper based mode that it is really difficult to imagine a computer test. The solution is practice as many online mock tests as possible. The solution is to get tortured many times till you feel the comfort."
The CLAT toppers have always suggested on taking as many mock tests as possible because these tests help a law aspirant in getting a feel of the actual exam and adjust in the exam-like situations.
Aman Garg, AIR 1, CLAT 2018, says, "I knew it could be challenging for me to give my 10+2 board exam along with CLAT. So, when I was in Class 12, I utilized my time in preparing for the board exams and took only mock tests even as they revised my concepts in the first few months. This helped me in easing the pressures for both the exams."
How to solve doubts in CLAT preparation
The CLAT aspirants preparing for the Common Law Admission Test need not to worry if they come across a problem. The exam experts say that encountering a problem is a good sign. It means that you are understanding the basics and tallying it with the logics. Therefore, the next step should be solving the problems, which can be either done through consulting an expert, an examination guide and mentor or by referring your books over and again.
Some law aspirants may have the feeling continuing CLAT 2019 preparation with the doubts. The CLAT toppers have advised such law aspirants to abstain this idea. The toppers of CLAT share that the doubts if not solved may lead you to bigger problems in the examination and there will be nothing left. Adding more onto this, they advise that the CLAT preparation time is the best time to sort out everything before it gets too late.
Devansh Kaushik, AIR 2, CLAT 2018 says, "Whenever I had doubts, I just confronted them by discussing it with my seniors, my elder sister or my coaching faculty. I knew this is the only time, when I can improve and do my best in the examination hall."
When to begin mock tests for CLAT 2019 preparation
When some CLAT 2019 aspirants start taking mock tests as early as completing their basics, the exam experts suggest for taking these CLAT mock tests not before the months of November and December.
Experts suggest taking mock tests for CLAT during the final stage of preparation. They say that mock tests are important as they are so designed to give you a feel about the actual exam.
Rajneesh Singh, law exam expert says, "The best way to overcome fear of online CLAT is to get tortured as many times till you feel the comfort and I recommend aspirants for taking online mock tests before the actual exam." He further suggests that one can improve his speed before appearing for CLAT by taking several mock tests. He says, "CLAT aspirants should take as many online tests, mock tests and section tests as possible as this will help them in improving speed and accuracy. Aspirants need to be really good and quick at the mouse movements."
Questions related to CLAT