Can a maths student do well in LSAT-India?
Can a maths student do well in LSAT-India? - There is a popular belief that law is for those students who come from the backgrounds of commerce and humanities and not for those who come from science and maths. The similar view is presented when it comes to LSAT-India and the questions are asked whether a maths student will be able to do well in LSAT-India or not? The question becomes more pronounced when we see that LSAT-India 2020 has reading comprehension, two logical reasoning sections and one analytical ability section. Whereas, in any other law entrance exams like CLAT, AILET, MHCET Law or SLAT, some weightage is given to the quantitative abilities. So, is LSAT India really not an exam for maths students? Or is it just a myth? To get the answers to these questions, and to know how a maths student can do well in LSAT-India, read the complete article.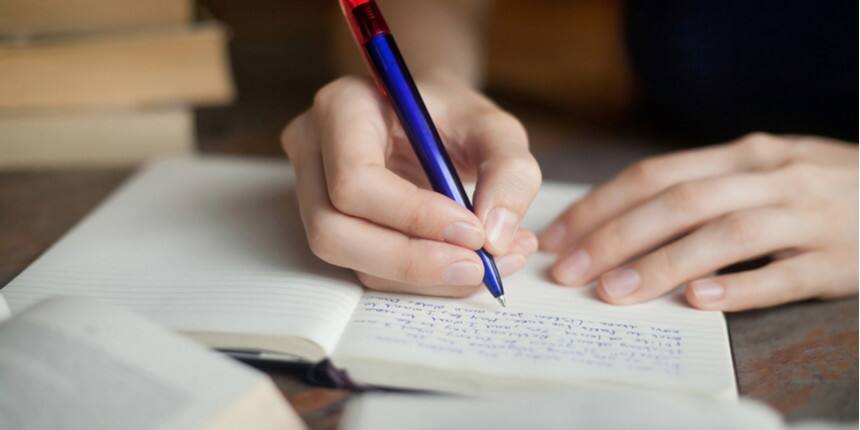 Breaking the myth - LSAT-India and maths students
To break the myth that maths students cannot do well in LSAT-India we need to understand what skills are required for the study of law. If we look at the required skills for the study of law, analytical and logical abilities are the ones that are given tremendous value. And, good analytical and logical skills can easily be developed by the study of basic maths. So, for the maths students, appearing in the entrance exams like LSAT-India, CLAT, AILET, or any other law entrance exams may give a plus point because of their ability to use logic and reason in solving the complex problems.
So, yes, any maths student can appear in LSAT-India and score good percentile. However, the maths skill should be complemented with some other skills to make a sure shot chance for getting success in the exam.
How can a maths student do well in LSAT-India?
The syllabus of LSAT-India is intended to test the critical thinking of the candidates. And, as Dr Jason Dickenson, Director, India Testing - Law School Admission Council says, no matter what you have studied in your educational years, you can crack LSAT-India, because it is a test of critical thinking, it depends on how good are you in understanding the arguments and identifying the conclusions and premises of the arguments. These are the skills that are required to clear the LSAT-India.
As per Dr Nachiket Mittal, Founder & Director of India's 1st Virtual Law School, having mathematics does make your mental faculty more sharpened and gives you a tool for reasoning. So, anyone from a maths background can be a very well fit in the legal discipline.
What is required for a maths student to crack LSAT-India
The basics of LSAT India preparation will be the same for candidates coming from all backgrounds. A study plan with disciplined execution is very important for cracking LSAT-India. However, candidates need to keep a few points in their minds as LSAT-India is different from other law entrance exams.
Develop reading and comprehension skills
LSAT-India is different from other law entrance exams that are conducted in India. The focus is given on the reading and comprehension skills of the candidates. So, be it the maths students, or from any other discipline, it is very important to develop the reading skills. After reading the passages, the candidates must be able to understand the main theme of the passage. Reading and comprehension skills can be developed by reading the editorials and opinions. And as Jason Dickenson says, "practice and practise is the only secret to ensure success in LSAT-India".
Critical thinking
The LSAT-India is based on critical thinking. It tests whether the candidate is able to use his critical thinking skills in identifying patterns, understanding complex passages, understand the arguments or not. In critical thinking, the candidate is first required to read the text carefully and then use his/her logic to make a conclusion. Again, critical thinking is not something that can be developed overnight. It requires practice. Candidates are advised to develop the critical reading ability by reading the newspapers, editorials and by solving LSAT-India mock tests.
Logical reasoning - Having a maths background may help in calculation skills and reasoning skills. However, the candidate should be mindful of the fact that the logical reasoning section in LSAT-India is no way similar to typical law entrance exams that are conducted in India. Even in LR sections, there will be short passages, and questions will be asked related to the arguments given in the passage. The candidates will have to answer the questions only on the basis of the passage.
Questions related to LSAT India
Showing 134 out of 134 Questions
Law School Admission Test for India (LSAT India)