Open Letter: CLAT 2018 Committee, what're you hiding?
Careers360 writes an open letter to CLAT 2018 Core Committee heading NUALS Kochi seeking inputs on release of category-wise scores of all the test takers and round-wise seat allotment list for all NLUs.
Following the trends of previously held CLATs, there had been different instances this year too, when the most sought after law entrance examination for admissions to five-year integrated law programmes was embroiled in controversies. Despite every 'possible effort' put by NUALS Kochi to maintain transparency, doubts had been mounting all through the admission process beginning from on the exam day to announcement of results and even publishing of seat allotment lists.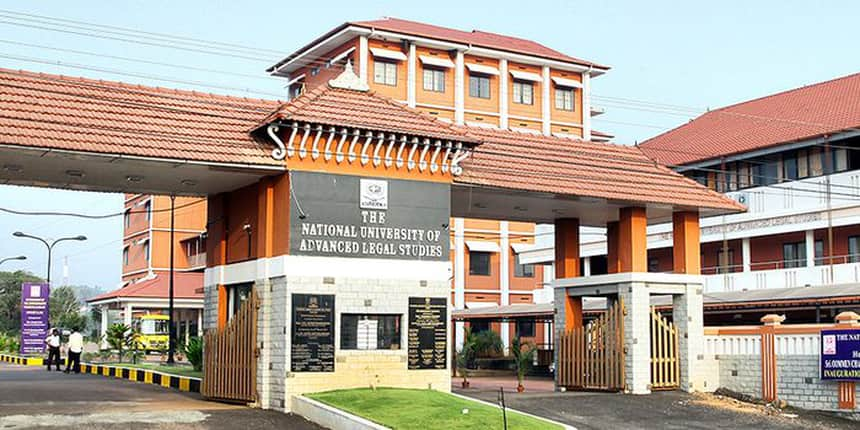 There were also instances where the Supreme Court had asked the CLAT Committee to constitute Grievance Redressal Committee which would look after the complaints of the test takers. The CLAT 2018 takers, before being heard at the apex court had also approached different High Courts across India, claiming the technical glitches and seeking justice to the snags.
Further, these court cases had also put a question mark in the way CLAT 2018 had been conducted, which had led to the mistrust between CLAT Core Committee and test takers.
Open Letter: CLAT Committee, what're you hiding?
July 7, 2018
To
Dr Rose Varghese,
Convenor, CLAT 2018 Core Committee,
The National University of Advanced Legal Studies Kochi (NUALS)
Subject – Transparency in CLAT 2018 Counselling and Admission Process
Dear Madam,
With the final seat allotment list based on Common Law Admission Test declared on June 25, and closure of CLAT 2018 admission office on July 6, the admission process has ended. By now, the CLAT 2018 qualifying candidates have been admitted to around 2300 undergraduate and another 600 postgraduate seats across the 19 National Law Universities (NLUs) including Maharashtra National Law University (MNLUs) located each in Aurangabad and Nagpur.
Why CLAT Committee didn't publish Category-wise scores?
After publishing the revised results of CLAT following the Supreme Court order of June 13, 2018, the NUALS Kochi heading CLAT Committee did not publish in public domain the merit list with respective cut-offs.
Yes, you had announced the scores for each test taker which could be accessed by signing in their respective CLAT login accounts but the Category-wise Scores of all the CLAT test takers were nowhere to be seen in the public domain. Till last year, this had been a practice by the CLAT conducting NLUs to publish the category-wise scores of each and every test taker, which however, was not followed this year only. Careers360 is unable to understand what is that NUALS Kochi or the CLAT Committee is trying to hide by not publishing Category-wise Scores in the public domain.
Why CLAT Committee didn't publish round-wise seat allotment list?
The CLAT 2018 Calendar also mentioned the event of 'Publication of the seat allotment list' for each of the three rounds scheduled on June 7, June 19 and June 25, 2018, respectively. However, the NUALS did publish the third and the last seat allotment list only, but there was no sight of first and second seat allotment lists in the public domain, which again gives an opportunity to the CLAT aspirants to ask question on transparency of allotted seats in the first and second rounds of Common Law Admission Test.
Also, NUALS enjoying the power of being a non-statutory body, has kept itself away from answering any query under RTI Act. Therefore, it seems, since NLUs do not come under the purview of public authority as enumerated in the RTI Act, NUALS is not bound to answer any query on publishing of merit list, scores and seat allotment list in the public domain.
CLAT being a committee of National Law Universities, enjoy the privilege of being the most-sought after national-level law entrance exam. Further, NLUs being the elite league of law schools, are looked up to. With such privileges, you are expected to lead from the front when it comes to transparency, by putting every piece of information out in the open. Hiding info behind legalese is not the way for NLUs to go.
We on behalf of all the CLAT aspirants and test takers expect you to come clean on the above issues related to transparency in CLAT and NLU seat allotment as well as admission process.
Release category wise scores and round-wise seat allotment list for each NLUs forthwith.
Please don't fail the transparency test.
Yours Sincerely,
B Mahesh Sarma
Editor-in-Chief, Careers360
Copy to:
Sri Prakash Javadekar, Union Minister, Ministry of Human Resource and Development
Mr R. Subrahmanyam, Secretary, Ministry of Human Resource and Development
Mr Manan Kumar Mishra, Chairman, Bar Council of India
Vice Chancellors of all the National Law Universities
Questions related to CLAT
Showing 6928 out of 6928 Questions