CLAT 2018: Technical glitches mar online paper; test-takers say poor management at centres
CLAT 2018 on May 13, administered in computer mode by the National University of Advanced Legal Studies Kochi (NUALS) witnessed multiple glitches at several test centres. While many test takers faced technical glitches which disrupted their test mid-way, the complaint of wrong seating arrangements were also reported from a few test centres.
Related Post
CLAT 2019
CLAT Application Form 2019
CLAT Admit Card 2019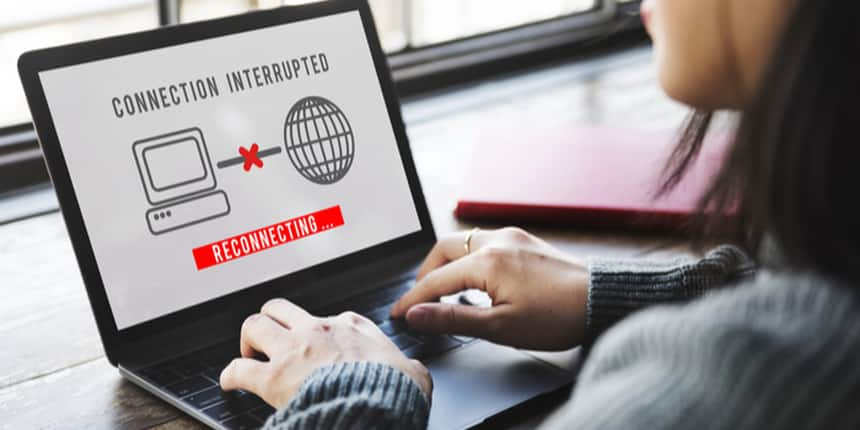 It was the 13th year for Common Law Admission Test in online testing mode. Around 59000 applicants had registered for CLAT 2018 which was administered by NUALS Kochi this year.
CLAT face glitches again
Over the years, the national level entrance test for law studies in NLUs has been shrouded in controversies for technical glitches and procedural lacunas leading to the announcement of wrong results. In 2016, doubts were raised after the test paper carried questions in bulk from mock test papers of a few coaching centres and preparation related websites.
"While NUALS Kochi came up with a better CLAT mock test interface, I thought it would be a great online paper this year, but what happened with me at the exam centre has shaken me," aggrieved Utkarsh, a CLAT test taker from Jodhpur, who complained that his 'precious' 20 minutes got wasted as bio-metrics could not be fetched.
It's not just the story of Utkarsh, many of the test takers faced such problems at test centres.
Some test takers also complained about encrypted questions and non-visible answers. "When I started my CLAT 2018 paper, I found that after attempting a few questions, questions started appearing in encrypted format or in some coding language, that I couldn't understand," said Lokesh, a CLAT taker from Delhi.
A few candidates from other CLAT centres also criticized the exam officials for poor infrastructure. "Mine, as well as my other fellow test takers' mouse, were not working properly," shared Manisha, a test taker from Nagpur.
CLAT 2018: What actually went wrong?
Careers360 has compiled a list of what went wrong in CLAT 2018. Let's check out here.
CLAT 2018- Technical Glitches
The computer machines hung at several occasions

The questions were first seen encrypted and then in other machine languages

The answers were not visible at first for many questions, however, they appeared later

While clicking on 'next' button, it would take you three questions forward

The server failure struck CLAT 2018 takers multiple times

The biometric verification system could not fetch personal data
CLAT 2018 - Infrastructural Glitches
Non-professional staffs and inexperienced invigilators at various exam centres

Some test centres miscommunicated about entry time; CLAT 2018 takers were required to report by 1:30 pm at their exam centres as per the CLAT admit card, however, some test centres had printed that last entry was allowed till 12:00 noon only

Infrastructures at the CLAT exam centres lacked 'basic standards' like prompt technical support facilities, cooling facilities etc

Some of the test centres reported regular power cuts which resulted in test disruption as no power back-up was installed

Stationeries (Paper and Pens) for mathematical calculations and other rough works were not provided initially at several exam centres

Seating arrangements were not done properly
Complaints against CLAT 2018 – Social media screen-shots
The test paper, however, was of moderate difficulty level, as per experts. Read CLAT 2018 analysis
With reports of technical glitches being reported from multiple test centres, there might be a possibility of re-test. But it will depend on the assessment of complaints by the exam authority. The exam officials are yet to confirm the glitches at the test centres.  Careers360 tried contacting CLAT 2018 Officials and NUALS Kochi but a response to the same is awaited till the time of making this story live. We will, however, any update that officials my come up with on this issue.
The case of CLAT at Supreme Court
Further, on May 15, 2018, the Supreme Court also heard an issue on CLAT 2018 discrepancies. The issue was raised by Advocate Gopal Sankaranarayanan, on behalf of IP Academic Shamnad Basheer in the petition seeking permanent body for conducting the Common Law Admission Test. Arguing on the matter, Prof Basheer submitted, "The exam was conducted on Sunday and it was a complete disaster. It is a very very important exam. 60,000 students take the exam after attending coaching classes etc for two years and then exam ends up […]"
"Some students were allowed two hours, some four hours," further explained Advocate Sankaranarayanan on the issues and 'technical glitches' which marred CLAT 2018.
What next? 
NUALS Kochi is scheduled to publish CLAT 2018 answer key on May 15. The result of CLAT as per the current schedule is May 31, 2018, and the counselling for admission will begin on June 7, 2018.
CLAT is the admission test for 2300 undergraduate seats on offer at 19 NLUs.
Questions related to CLAT
Showing 6929 out of 6929 Questions