CLAT 2019 examination date rescheduled: Careers360 Impact
The CLAT 2019 Consortium has rescheduled CLAT 2019 on May 26, bringing relief to thousands of law aspirants who will be appearing for Common Law Admission Test. Earlier, the national-level law entrance examination was scheduled to be held on May 12, 2019, which was clashing with the Lok Sabha Elections, to be held in as many as seven states of India. Careers360 foreseeing this situation wrote to the Consortium of National Law Universities (CLAT Consortium) and CLAT 2019 Convenor requesting them to find an amicable solution to this issue. The CLAT Consortium hearing Careers360 plea on behalf of the thousands of law aspirants finally rescheduled the examination date of CLAT 2019 to May 26.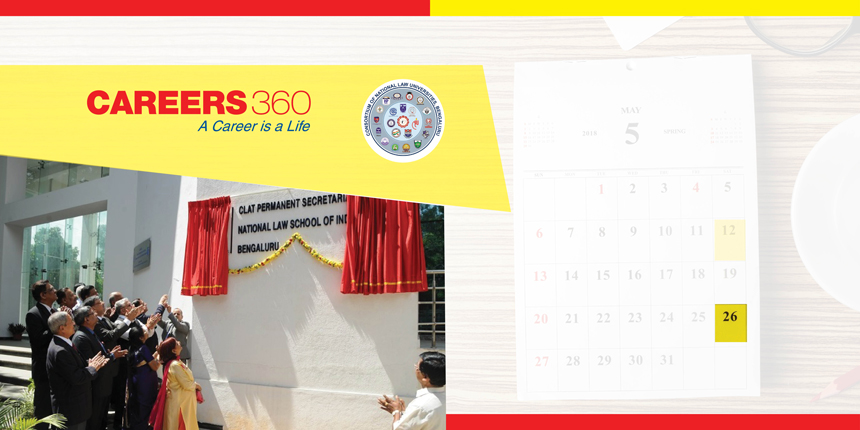 The Situation
On October 19, 2018, an official notification from CLAT Consortium announced that the CLAT 2019 would be held on May 12. A week earlier, the Election Commission of India had announced that the General Elections (Lok Sabha Elections) 2019 would be carried out in seven phases.
The sixth phase of the Lok Sabha Elections 2019, will be held on May 12, 2019, at 59 Lok Sabha constituencies of seven states, Bihar, Haryana, Jharkhand, Madhya Pradesh, New Delhi, Uttar Pradesh, and West Bengal.
If CLAT 2019 have been conducted on May 12, it would have clashed with Lok Sabha Elections, thereby causing several problems to the law aspirants who would be appearing for the Common Law Admission Test on the scheduled date. The major problem arising out of this situation would have been commute to the CLAT 2019 exam centres on May 12, 2019.
What Careers360 did?
Careers360 anticipating these problems of law aspirants and CLAT 2019 applicants wrote to CLAT 2019 Convenor, Dr Sri Krishna Deva Rao and CLAT Consortium including the President Dr Faizan Mustafa, the Vice Chancellor of NALSAR Hyderabad, requesting them to find an amicable solution to the grave problems taking cognizance of the Lok Sabha Election dates clashing with CLAT 2019 examination date.
The CLAT Consortium receiving the Careers360 letter on CLAT 2019 examination date change request, decided to hold a meeting and reverted to Careers360 that an amicable solution will be found based on the consortium meeting.
The Solution
CLAT Consortium which met on March 18, 2019, in presence of the Consortium President, Dr Mustafa and CLAT 2019 Convenor, Dr Rao, decided to reschedule the CLAT 2019 examination date. Therefore, the CLAT 2019 which was earlier to be held on May 12, will now has been postponed by as many as two weeks to be conducted on May 26, 2019 between 3:00 pm and 5:00 pm.
The Bonus
CLAT 2019 aspirants besides this rescheduling of CLAT examination date were facilitated by an extension of CLAT 2019 application deadline. Earlier, the law aspirants who had to submit their filled-in CLAT application form by March 31, 2019, would now have been given a two-week extension. The last date to submit CLAT 2019 application form is now April 15, 2019.
Related News
Questions related to CLAT
Showing 6760 out of 6760 Questions