CLAT 2019: One step forward, two steps back?
The most competitive law entrance exam is back to offline mode. What does it mean for law aspirants? Here we discuss about the changes brought in CLAT 2019 and other important aspects...
Lessons from history suggest that when you are caught in the doldrums, take a step backwards, reflect and then move further. This is exactly what the Common Law Admission Test (CLAT) fraternity seems to be following. The recent decision of making CLAT 2019 an offline test is one such step backwards. An act to buy some time to be able to strengthen the infrastructure for successful conducting of the test. Speaking on any other change that we can expect in the near future, Prof. Faizan Mustafa, Vice Chancellor, NALSAR and head of the newly formed National Law School Consortium, said, "Present technology is far ahead and as the security is also at par, writing exams in traditional way will be overcome by online tests."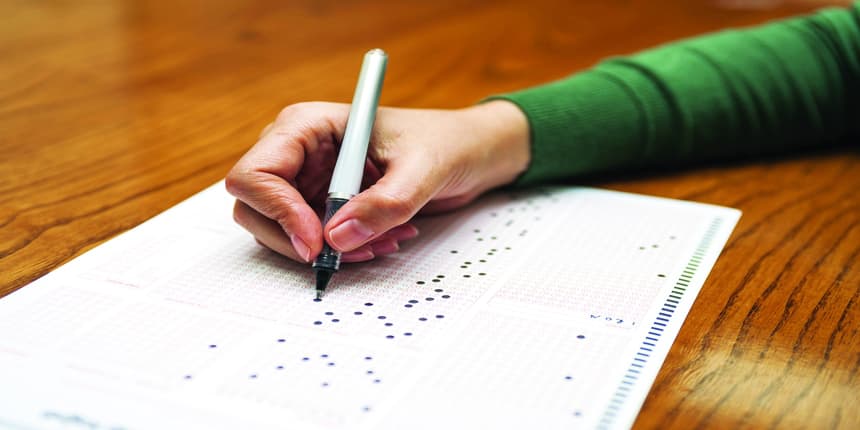 What went amiss in CLAT 2018?  
Students sat glued to their seats while their eyes dug intently at the questions on their screens. Amidst the clicking of the mouse, the invigilators were busy maintaining the examination code when suddenly the hall went into absolute silence. Students were now staring at blank screens. There was a power-cut! At a CLAT examination center in Bihar, there was no power back-up for this time-bound intensive exam, not even a quick response to this disaster, shared Radhika Aagarwal, a first-year law student who took CLAT-2018.
The power resumed after a few minutes and the exam continued. Post-examination began the hue and cry and similar complaints were heard from various cities. Either it was power cut, no back up, technical glitches, slow processors, suffocating centers besides other issues. "Do you even understand what it means to lose 60 seconds in that exam? We lost more than 100 ranks. We lost over 5 minutes. This is just so unfair. All the top colleges were definitely out of reach for us for no fault of ours," said Aakansha Agarwal, who had taken CLAT 2018 and is now studying law at Bennett University.
CLAT-2018 brought a sea of petitions to the courts with  the students requesting to quash the exam and asking for a fair chance to all. Following the hue and cry, their complaints were acted upon and some significant changes took place.
Chronology of changes
In 2014, a decision was taken to keep pace with the fast-changing technological transformation and CLAT – 2015 went online. There were ripples in the CLAT fraternity, impacting all in the fold but certainly not affecting everyone in the same manner.
In 2018, the ripples have been recreated, however, this time it is backwards. CLAT 2019 is going to be an offline 'paper and pen' examination. In 2014, the decision was driven by an urge towards advancement, but the recent rollback can be called a precautionary step against the not-so-adept technological foundations for conducting CLAT online.
More than 250 petitions were filed with the courts regarding CLAT 2018, complaints on the laxity of the authorities concerned dominated the post-examination discussions. A number of students lost one year of preparation. The courts' intervention and pouring complaints of the students has now sealed the fate of the online CLAT examination.
Birth of National Law Schools Consortium
Another change for better management of CLAT is the recently-constituted consortium of law institutes. The decision of this off-line examination came through this newly constituted body. Nadim Ali Haider Khan, Program Director, Centre for Social Equity and Inclusion, Bihar, said: "It's a positive development in terms of its permanent nature. Its role appears to be largely a facilitating set-up as well as an accountable mechanism to ensure transparency and efficiency."
Drafting of the question paper
Another decision was made regarding the drafting of the question paper. As per the new decision, the specialists from all the NLUs besides other law institutes have been asked to share questions, which would form a question bank. This will enhance the quality of the question paper and make the process a more inclusive one. "There will be less of uncertainties and the paper would be balanced with the right amount of all sections unlike some exams where there were too many legal reasoning or legal GK questions," said Mohammad Asadulla Shareef, Founder and Managing Editor of the website CLATGyan.
Besides, a secretariat of permanent nature has also been established. Talking on the role of the secretariat, Prof. Mustafa said, "The permanent secretariat with all departments at single place, work and communication will improve and thus decision making will be faster." Sharing his views, Nadim Khan says, "Having a collaborative effort to evolve quality indicator is a good exercise and should be done democratically and transparently by involving different stakeholders and must include students, faculty and industry in addition to other stakeholders."
Students' feedback
The students as well as teachers are happy about the new changes. So, what makes them happy? They were happy that they would be able to underline important points in comprehension passages; it would be easy navigation as it would no longer depend on the pace of the computer processor. Some students from different coaching institutions in the cities like Mumbai, Bhopal, Patna, Hyderabad and Delhi shared the same sentiments. 
A CLAT aspirant, who wishes to remain anonymous, says, "Have you seen the paper? There are 200 questions and more than 200 clicks were required to go back and forth on that screen. I will be able to navigate better now." For such test-takers, 'pen and paper' mode appears a better option.
The teachers who help students prepare for the examination were relieved of the fact that now their 'bright students' would not lose a year on account of the technical hassles. The CLAT aspirants are happy that the old ways are back but it is to be seen how long does it last.   


Know all about CLAT 2019 
With over 50,000 aspirants vying for 2,600 seats in 21 National Law Universities (NLUs) and about 32 private law schools accepting its scores, CLAT continues to be the most competitive and coveted law entrance. 
Those aiming for 5-year (BA/BBA/B.Com/BSc) LLB or 1-year LLM degree programmes at participating NLUs and private colleges can apply for CLAT. The test is conducted by participating NLUs in rotation and NLU Odisha, Cuttack is the conducting body this year.  
Exam date and application form
CLAT 2019 is scheduled to be held on Sunday, May 12, 2019, from 3 PM. CLAT 2019 application form are now available in the online mode and the forms can be submitted till March 31, 2019. Application fee ranges from Rs. 4,000 for General, OBC and Specially Abled Person (SAP) category candidates to Rs. 3,500 for SC/ST category, which can be paid in both offline mode by generating bank challan online and online mode via net-banking/debit card/credit card/pay wallet/RuPay etc. 
Am I eligible?
The eligibility rules of CLAT 2019 differ according to the programme applied for, i.e. UG or PG. Those applying for undergraduate law degrees via CLAT UG must have passed 10+2 from a recognized board in India. Plus, the general, OBC and SAP category candidates must have scored a minimum of 45% (40% for SC/ST) in Class 12 examination. Candidates appearing for Class 12 final exams are also eligible provided they score the required marks. Those appearing for CLAT PG must have passed a five or three-year bachelor's in law and must have scored at least 55% (50% for SC/ST category candidates) in it. Candidates in the final year of their graduation are also eligible provided they obtain required marks. There is no upper age limit in both UG and PG levels of CLAT. 
Test pattern of CLAT 2019 and scope
The exam will be conducted in offline mode and comprise objective type questions in English language only. CLAT 2019 exam pattern will test aspirants on their ability to apply knowledge of law and their general awareness among other things.
CLAT UG is a two-hour exam wherein 200 questions are asked from five sections, including 50 questions each from Legal Aptitude and General Knowledge, 40 questions each from English (Comprehension and Grammar) and Logical Reasoning, and 20 questions from Elementary Mathematics. It is a 200-mark paper with one mark awarded for every correct answer and 0.25 mark deducted for each wrong response. 
CLAT PG comprises 150 questions which have to be completed within two hours. Constitutional Law and Jurisprudence form the major portion of the test with 50 questions asked from each section and remaining 50 asked from other subjects. CLAT PG is a 150 mark exam where similar to CLAT UG, every correct answer is awarded with one mark and incorrect answers are penalized with 0.25 mark.Preparation tips
A healthy preparation strategy is all about planning. First step is to become familiar with the test pattern and then comes improving the subject knowledge. Special attention needs to be paid on the speed and time management, as aspirants will have to attempt 200 questions in 120 minutes in CLAT UG, and 150 questions in 120 minutes in CLAT PG. Devansh Kaushik, who bagged All India Rank 2 in the CLAT UG 2018, suggests that initially during preparation students should focus on maintaining the accuracy and gradually the speed should be increased by practising previous year question papers. "Practice  a lot of mock tests and then discuss them with your mates and teachers," he says.   
#With inputs from Amita Jain


Questions related to CLAT
Showing 6928 out of 6928 Questions