Harshit Gupta has secured AIR 4 in CLAT 2022. The result of CLAT 2022 was declared on June 24, 2022. In an exclusive conversation with Careers360, the CLAT 2022 topper shares his preparation strategy and several tips for aspirants who want to appear in the CLAT exam. His dream college is the National Law School of India University, Bengaluru and looks forward to joining the college for a 5-year integrated BA LLB programme. Read the complete interview of Harshit Gupta with Careers360 below.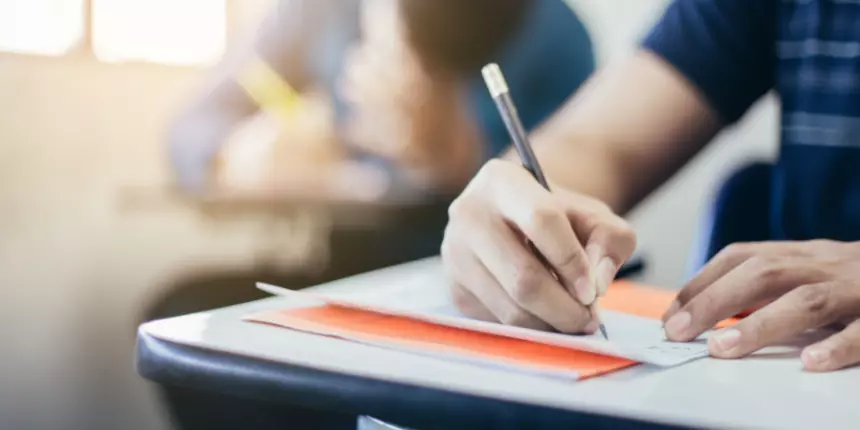 CLAT 2022 topper Harshit Gupta, AIR 4, says, "NLSIU Bengaluru is the dream college"
To know more about CLAT toppers - Check here
CLAT 2022 topper Samriddhi Gupta - To read the complete interview - Click here
Hi Harshit, Congratulations on your success! Were you expecting such a good rank in CLAT? How did you react after knowing your result?
I always wanted to get a rank under AIR 10. Last year, when I gave CLAT, I secured an AIR of 74 so going ahead my expectation was to finish at a single-digit rank, but CLAT being an unpredictable exam is very difficult. Only after getting the CLAT answer key did I start thinking about a single-digit rank.
It was a great feeling. My parents congratulated me. There was a continuous outpour of wishes from all relatives and friends.
Tell us about yourself, your educational background, the place you belong to, and your family background.
I am a sincere and hardworking student throughout my academic career, I secured 97.8% in CBSE Class 10. Then, I choose the commerce stream in my Class 12 and gave board exams along with CLAT. I am from Dehradun and my father works in the Ministry of Defense.
What is your college and course preference? And, what are your career plans?
I am particularly interested in litigation. But, I am also open to taking new learnings and choosing a profession that is most suitable for me. I will join the National Law School of India, Bengaluru. It is my dream college throughout my prep journey.
Coming to your preparation, how and when did you start CLAT preparation? What motivated you to go to legal studies?
I started my CLAT preparation after the Class 10 board results. I had an interest in subjects that deal with equality and justice. When I learned more about CLAT and law as a career, I decided to pursue prepare for CLAT and pursue law as a career with all the hard work and dedication
What was your daily schedule like? How many hours did you give to CLAT preparation?
CLAT requires intensive reading. So, most of the time I read newspaper editorials, magazines, and fictional novels. I gave 6-8 hours a day to CLAT preparation. Kept a few constants like preparing general knowledge would take 2 hr daily and switching between other sections as per the requirement and relevance. Apart from this, there were school activities like practical and term examinations
What are important subjects and topics that one must cover for CLAT preparation?
One must be good at reading various subjects. CLAT demands great comprehending skills, you should be able to understand the author's opinion, the structure of the passage, and key concerns raised by the author and based on that come to the most appropriate answer should be given a to a particular question.
Also, one should be good with calculations and be able to solve basic mathematics. Maths play a crucial role in getting a respectable score on the CLAT exam. So, one should try to devote some hours in a week to this subject and attempt around 5-10 questions from this section.
For English. I find LSAT Prep Test, GMAT Original Guide, Word Power Made Easy, and Wren and Martin very useful for CLAT preparation.
Did you appear in CLAT along with boards? If yes, how did you manage CLAT with the board exam preparation?
Yes, I did appear for CLAT along with my boards. I think the more you try to manage things the more they get out of hand. So, I tried to complete my board exam syllabus once properly in a few months as there was no hurry. After that, it becomes easy to revise one or two days before the examination.
Board exams are no longer the sole criteria to get admission to top colleges. So, I tried to devote more time to CLAT preparation while being above average on boards. I focused on school when it became extremely important. For all other times, I focused on CLAT preparation.
How important is it to read daily newspapers considering that a good weightage is given to current affairs including legal current affairs?
It is the sine quo non for CLAT preparation. The basic requirement for CLAT is reading. The reading skills are tested in every section such as logical reasoning, English comprehension or and legal reasoning. The newspaper is also relevant for CLAT general knowledge. Being consistent with newspaper reading gets half of the job done. If you are aware of the developments at the national and international levels, your reading speed improves along with your vocabulary.
One should try to read The Hindu or The Indian Express. Both are good newspapers and relevant for competitive exams. One should also analyze the general knowledge questions from CLAT previous year's question papers of the last three years. This will help you identify important events and tell you what you should really read from the newspaper.
Did you solve mock tests? If yes, how important do you think the mock tests are for CLAT preparation?
Yes, I find solving mock tests a really good way to prepare for CLAT. I could practice all the sections and be able to manage my time better on the D- day. But. I would suggest not overdoing mocks and in the process skipping the analysis, you need to analyse your mistakes, identify the weakness and work upon them One mock a week is sufficient for CLAT preparation.
CLAT was a pretty lengthy paper and many students were unable to complete the test within 120 minutes. How did you manage your time inside the exam hall?
Instead of taking the exam as a two-hour paper, I divided the time into sections. It is easy to manage time at a micro-level. One should make sure to allocate the time to each section. For example, English can take 30 minutes, and General knowledge in 7-8 mins. Legal aptitude in 35-38 mins, Maths 15 mins and logical reasoning can take up to 30 min.
To complete the test within 120 minutes, one should practice CLAT mock tests with a timer set and push one's limits to improve reading speed and take quick decisions.
It is also not mandatory to solve all 150 questions. One can attempt 140 questions with a decent level of accuracy and secure good marks.
How should one attempt the CLAT question paper to complete the test within 2 hours while reducing the chances of negative marking?
I would suggest a few points that can be kept in mind to complete the test paper.
Scan the entire question paper in the first 1-2 minutes of the test to know which section looks easy and what type of questions are there.

Focus on finding the argument of the passage, if you are aware of arguments in the passage, it becomes easier to solve it

keep a water bottle handy and check the time at regular intervals to make sure that you are not running out of time.

Believe in yourself and your preparation.