Create lawyers to take up 21st century law challenges
What ails India's legal education system? Why not turn the current situation into an opportunity for reforms to reflect the challenges posed by the 21st century legal systems? Aditya Berlia, Pro-Chancellor, Apeejay Stya University, reflects on these...
Earnings and impact of lawyers around the world follow the Pareto 80-20 principle, where 20 percent of the lawyers gain 80 percent of the value. In India, many would argue that it is 90-10, or even 95-5, where a small percentage of lawyers are hired for the vast majority of cases. Part of the blame goes to the legal education system which has not been able to create a cadre of lawyers who can take up the challenges 21st-century law has created.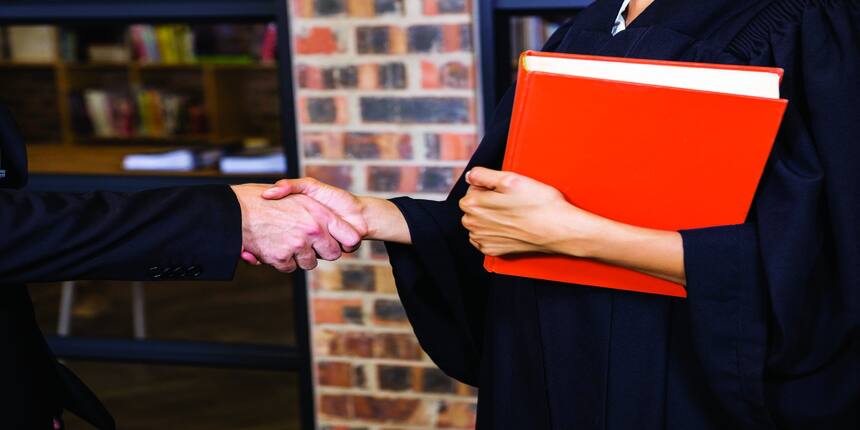 Multiplicity of laws 
There has never been time in India's history where so much legal work has been generated, particularly with governments which seem to delight in increasing it with every new law and regulation. Courts, despite efforts by all stakeholders, still take years if not decades to decide cases, and most businesses have numerous legal cases going on even with the best intentions not to do so. 
To complicate things further, as regulations and practice areas grow deeper, there is an urgent need for highly specialized lawyers. Tax law, intellectual property law, cross-border trade law, sports law, M&A law, are just some of the areas which are now considered fields of their own. 
Need for reforms 
The same reasons that are causing a misfit between education and practice offer up solutions to expand and reform legal education in the country. Some have to do with the structure and content of education, and others have to do with ensuring students get the right guidance early on before they take up the law as a profession. 
Firstly, there is a lack of fundamental philosophical education. The fundamentals of law emerge from philosophy. Query a student from even the top law schools in the country and he would not be able to tell you how a law was formed, its intrinsic link to nature of justice, or describe the various arguments that enabled it into being, or stood, and still stand against it. Without the fundamental understanding of philosophy, the law is simply a set of complex rules that must be worked through, more bureaucratic, than inspiring or changing. 
Without these fundamentals of critical thinking, logic, creativity, and the ability to work on the barest mental parts of the law, graduates of law colleges quickly hit an intellectual ceiling that makes them unable to rise. There is an opportunity to bring philosophical fundamentals through a liberal arts approach into the foundation levels of law, or even create integrated programs in universities that offer a direct connection between a foundation course and a bachelor's in law. In universities such as the Apeejay Stya University, it is much easier to do this with a broad liberal base approach and the incentive and the ability to reach out and take classes in different departments even outside the law school. 
Law requires mature minds
The second issue with India is the underlying problem with sending high-school students directly into law school. In the United States, for example, a three-year law program is considered to be done after a normal four-year undergraduate course in another subject. This not only expands a law graduate's mind beyond the law but allows him subject matter knowledge to better serve his clients. A lawyer with an engineering undergraduate would better understand technology law, and an international relations undergraduate would make a better cross-border trade lawyer. In the United States, it is also fast becoming the practice to even do a PhD in a specific field before becoming a lawyer. 
This is especially true in areas such as patent and healthcare law. In India, lawyers who have these multiple qualifications are still small in number, and usually acquired them either because they discovered law later in their career, or because they received excellent guidance and advice. There are even a few institutions which now require a bachelor's degree before they admit students. Wholesale reform of the system would take time and energy that might be spent better in educating and counselling incoming law students that they need to have more qualifications to benefit from a legal education truly. 
Need for specialisations
A majority of law schools in India do not end up offering to specialize in a particular sort of law. This creates many generalists rather than specialists who end up unable to distinguish themselves from the general pool of lawyers, and unable to apply themselves to the sorely needed subject matter based topics. There is an urgent need for combination of master law programs which are created with the help of specialist firms to offer a path to deeper field knowledge in high growth areas where there is a tremendous skill shortage.
Most law schools while doing a reasonable job with mock courts are unable to create simulations for law practices that go beyond the generalist. Few lawyers in school have simulated experiences drafting patent prosecutions and defending them, or creating M&A structures which are tested against acerbic tax officers. Law is one of the few subjects where it is incredibly easy to create simulations with a tremendous number of documents and cases in the public domain. 
A unique opportunity 
Legal education in India must reform its syllabus and practices to reflect the challenges posed by the 21st century legal systems. There is a unique opportunity for members in the ecosystem to create truly differential offers for students and fix the 90-10 problem. However, as observed in other education reform actions, more than anything, outreach to prospective students by current practitioners would go a long way in guiding them to the innovative programmes, career paths, as well as advising them on the best possible way to establish themselves in the profession.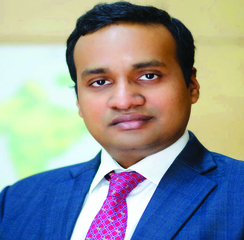 Aditya Berlia     
Pro-Chancellor, Apeejay Stya University