DSNLU Campus Review: Advancing legal education and research
At Damodaram Sanjivayya National Law University, Visakhapatnam, the state-of-the-art campus and high quality research are creating world class lawyers of tomorrow…
Early 2019, the students of Damodaram Sanjivayya National Law University (DSNLU), Visakhapatnam, will be heading to Paris for studying why the European city is a powerhouse in arbitration. "It is important to promote arbitration as a mode of dispute settlement and career choice for students," says Roselin Sara Alex, a final year student of DSNLU. "Alternate Dispute Resolution (ADR) has crept into every aspect of law," says Alex, the student convenor for the university's Centre for Advanced Research in Dispute Settlement or CARDS.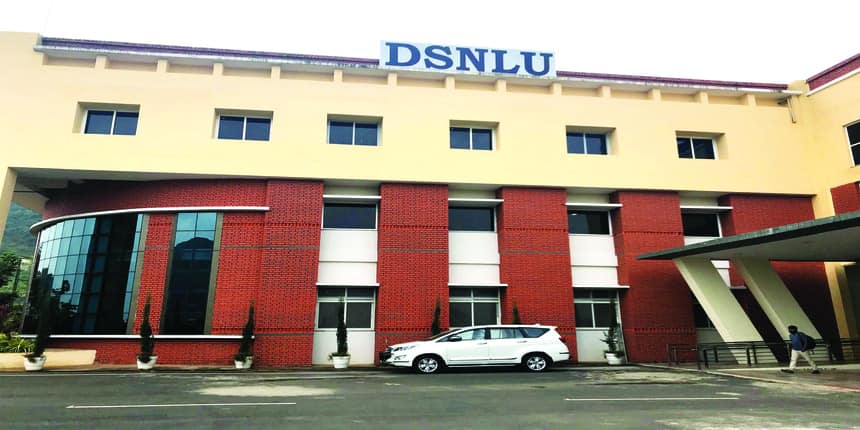 The university is named after Damodaram Sanjivayya, chief minister of Andhra Pradesh during 1960-62. A freedom fighter, Sanjivayya was the first Dalit chief minister of India, known for leading a simple life. "He was an honest man. He was born and breathed his last in a hut," says Prof. Rao. The university functions from a sprawling new campus, which was inaugurated in 2017.
Arbitration studies
Set up in 2016, CARDS facilitates workshops and interactions on arbitration. "India is aiming to become a hub for arbitration," says Sara Alex, a founding member of the centre. "Arbitration helps in reducing burden on court and it is time-bound," she adds, explaining its benefits. "Parties get to choose their own arbitrator and their own rules of arbitration," says Sara Alex, who is preparing to become a counsel in international arbitration.
Keeping with the times and having an eye on the future are integral elements in legal education at DSNLU, situated in the picturesque surroundings of Sabbavaram, 22 kms from Visakhapatnam. The Centre for Advanced Research in Dispute Settlement has already published two books on arbitration. Ahead of their Paris visit, DSNLU students have already visited other major international arbitration centres like London and Singapore. As part of the centre's activities, 16 arbitration experts from Dubai, London, Italy and Singapore visited the university campus during September 29-30, 2018.
Research
"We have five centres on the campus that contribute significantly to enhancement of legal knowledge, research and publishing while helping the society receive its benefits," says DSNLU Vice-Chancellor (in-charge) Prof. V Kesava Rao. "All the centres are run by the faculty and students together," adds Prof. Rao, one of the most respected legal educators in the country. Besides CARDS, the other centres on the campus are Centre for Child and Law, Centre for Legal Services, Centre for Intellectual Property Rights and Legal Incubation Centre.
"The Legal Incubation Centre trains young minds in legal thinking through practical workshops," says Prof. Rao, who has taught at all the major law schools in the country. The Centre for Legal Services assists the District Legal Services Authority in Visakhapatnam while conducting legal aid and awareness programmes for the local community. The Andhra Pradesh government supports six programmes run by the Centre for Child and Law, which is the nodal centre for legal awareness training programmes in juvenile justice in Visakhapatnam. "We give training in child laws to government school teachers," adds Prof. Rao. The centre also undertakes translation of statutes and laws concerning children like Child Marriage Act and Compulsory Education Act into Telugu. 
"Law is related to the society. People are dealing with law in every sphere of life," says Prof. P Sri Devi, Dean, Academic Affairs and Research. "The field of law is also expanding from the core area to include human rights and corporate governance, among others," says Prof. Devi, who holds a doctorate in health laws dealing in medical negligence. 
Courses
There are 600 students currently on the campus at the university, which conducts the five-year B.A. LLB, one-year LLM and three-year Ph.D programmes. While B.A. LLB has 120 seats every year, LLM has 24 seats in specialisations like criminal law, constitutional law and commercial law. There is full-time and part-time Ph.D programmes. The university will soon introduce a part-time Ph.D course for law teachers with five years of experience as practising advocates or judicial officers. "The eligible candidates will require to spend one month a year on the campus during their four-year Ph.D programme," says the Vice-Chancellor.
The university also has LLD (honorary), which requires a minimum qualification of Ph.D. Four students of DSNLU have been awarded LLD so far. They include a former Chief Information Commissioner, whose research was on what constitutes private information of a public servant. Currently, there are three students pursuing LLD from DSNLU. "There is no future for the faculty or the institution without research," says Prof. Rao.
Overall facilities
The hostels for boys and girls on the campus are run by students themselves, who come from 21 states across the state. A modern library is a highlight of the university, which spends 45 lakh rupees every year for library software resources. "For a law student, the most important space on campus is the library," says deputy librarian J Rajesh. The annual budget for the library is one crore rupees. With a 30-member faculty, DSNLU has a 1:20 teacher-student ratio. Equipped with modern class rooms and a moot court hall, the disabled-friendly campus has student activity clubs in sports, parliamentary debate and moot court.
The arrival of DSNLU in Sabbavaram has contributed to the development of the village, with more new universities coming up in the vicinity.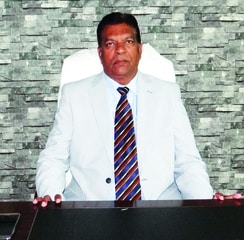 Prof. V Kesava Rao,
Vice-Chancellor in-charge, DSNLU
We have five centres on the campus that contribute significantly to enhancement of legal knowledge, research and publishing while helping the society receive its benefits. All the centres are run by the faculty and students together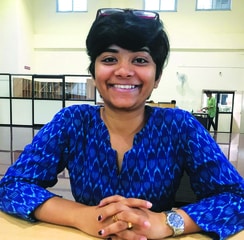 Roselin Sara Alex,
Final year student, DSNLU
It is important to promote arbitration as a mode of dispute settlement and career choice for students. Arbitration helps in reducing burden on court and it is time-bound. Parties get to choose their own arbitrator and their own rules of arbitration