Expert tips to crack law exams and enter legal profession by Dr Nachiketa Mittal, founder, Virtual Law School
Check expert tips on how to crack law exams and enter the legal profession by Dr Nachiketa Mittal, founder and director, Virtual Law School.
The establishment of the National Law Schools in the late 1980s has dramatically improved India's legal education system. The number of opportunities available to good lawyers is now innumerable. So, law has become an attractive and satisfying career option for a large number of students.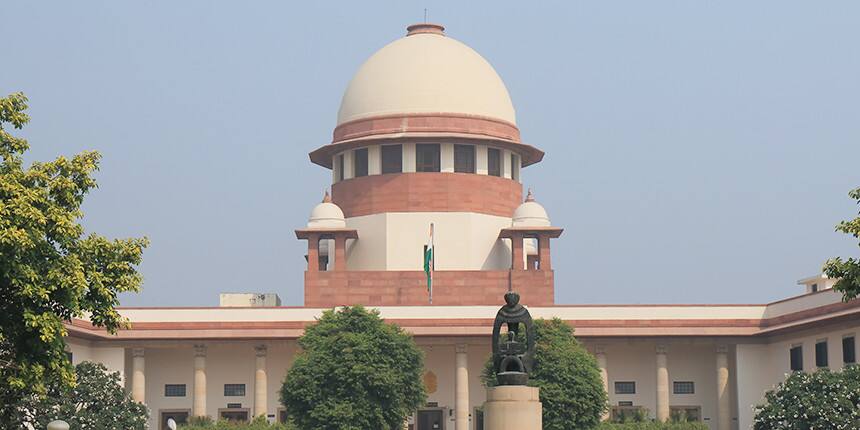 Besides litigation, and jobs related to courts or personal practice, there is a big demand for lawyers in almost all sectors. They are needed in the corporate world in mergers and acquisitions, banking and finance, infrastructure contracts, debt restructuring, financial regulations, intellectual property rights, corporate governance, financial markets, international trade and so on.
In fact, law firms in India and abroad recruit a large number of bright lawyers. Law graduates have opportunities in big companies like Reliance, TATA, Birla, ICICI Bank, Infosys, to name just a few. Environment, human rights, and similar fields also require lawyers in large numbers.
Law schools in India offer a 5-year integrated undergraduate degree programme and a 3-year LLB. The minimum eligibility for a 5-year BA LLB or B.Com LLB is 10+2 while for a 3-year LLB it is a basic undergraduate degree in any subject.
At the universities that award a 5-year integrated degree, students are awarded a BA or BSc degree at the end of 3 years and after 5 years, an LLB degree. Except National Law School of India University, Bengaluru which follows a trimester system, rest of the national law universities follow a semester system.
I am in Class 12. I want to do a 5-year LLB. Which entrance exam should I apply for?
You have made a wonderful choice because the profession of law is one of the most empowering professions. You know almost all policymakers in India have been stalwarts of this profession.
When it comes to identifying law schools, very good options are now available to you. You have 22 National Law Universities to choose from. So, the first thing you have to do is to appear in the Common Law Admission Test, or CLAT.
Can I apply for CLAT if I am in Class 12?
You don't have to worry about your age as there is no upper age limit for UG Programme in CLAT.
The minimum percentage of marks in the qualifying examination (i.e., 10+2 or an equivalent examination), is 45 percent marks or its equivalent grade in case of candidates belonging to General, OBC, PWD, NRI, PIO, OCI categories. In case of candidates belonging to SC or ST categories, it is 40 percent marks or equivalent grade.
Candidates who are going to appear in the qualifying examination in March or April in the year in which CLAT is taking place are also eligible to appear in the exam. However, they will have to produce evidence of their passing the qualifying exam at the time of admission.
In case of two or more candidates scoring equal marks in CLAT, the break of tie shall be by looking at the higher marks in the component or section on legal aptitude in the exam. If this fails, candidates with higher age get preference. In case both these methods fail, there will be a computerised draw of lots.
One, you need to prepare for General Knowledge, including Current affairs, then English language, legal reasoning, logical reasoning and quantitative techniques. Generally, there will be 150-odd questions on which you are assessed in two hours.
The 150 multiple-choice questions carry 1 mark each. There will be a negative marking of 0.25 marks for every wrong answer. These questions would be divided across the following 5 subjects:
English Language
Current Affairs, including General Knowledge
Legal Reasoning
Logical Reasoning
Quantitative Techniques
Another option that you have is the Law School Admission Test, or LSAT. If you want to appear and get admitted to leading private law schools in the country, you can apply for the LSAT.
If you need to get into general law school or O. P Jindal Global University or Jagran lake university, IFIM, Vijayabhumi, Hindustan law school, MIT Pune and so on.
LSAT is also a test which is going to evaluate you on analytical reasoning, logical reason, and reading comprehension and through a 'variable' section.
Analytical Reasoning has 23 questions with a duration of 35 minutes. Logical Reasoning (1) has 22 questions and lasts 35 minutes. Logical Reasoning (2) has 23 questions and also is for 35 minutes. Reading Comprehension has 24 questions and the duration is 35 minutes. The last 'variable' section is of the same duration with around 23 questions. So, you are tested for 2 hours and 55 minutes for around 115 questions.
Should I apply for individual tests also?
Yes, you should. One option is the All India Law Entrance Test for NLU Delhi, which has never participated in CLAT. You need to enrol for AILET, which is completely different from all other law entrance exams. But, in terms of evaluation, if you are prepared for CLAT you are more than prepared for any of the law entrance exams in the country.
A promising option is the Symbiosis Law Admission Test or SLAT. If you do not get admitted to a national law school, even some of the private leading law school are good options. So, Symbiosis gives you a choice which will test you on 5 indicators - logical reasoning, legal reasoning, analytical reasoning, reading comprehension and GK. The dates of these individual tests may shift, so, be on the lookout for that.
Among state entrance exams you have the Maharashtra common entrance test or MAH-LLB (5 Years) CET. It gives you a lot of admission choices, including a chance of gaining admission in Government Law College, Mumbai which is one of the best law colleges in the country. So, these are some of the tests at the moment you can prepare for. These tests are going to be slightly tricky, but being students of today's generation who are so computer savvy, you can prepare well and get through very easily.
I am a PCM student. Can I take up law?
Until the 1990s there was only the 3-year LLB which one could do after a basic undergraduate degree. After the establishment of NLUs that began 5-year integrated LLB after Class 12, a number of courses like BA LLB, BCom LLB, BBA LLB, BSc LLB, and so on, have come up.
In fact, anybody who has had PCM in 10+2 could be a very good fit into the legal discipline. But it doesn't make much difference that you might have come from humanities, commerce or science backgrounds as long as you want to pick up law as a subject of study. In fact, these subjects enhance your skills as a lawyer.
The combination of BA LLB, BCom LLB, B Tech LLB, and BSc LLB have been coined to suit the candidates coming from different backgrounds. So, each of these have their own significance and merit with regard to placements. When it comes to BTech LLB or BSc LLB, they will be suitable for the candidates who want to make their careers, not in traditional roles, but in new areas like IPR law. But you need to be conversant in scientific reasoning or products to make a mark here.
If you do B.Com LLB, sometimes the acceptability is higher with regard to law firms that deal with commerce and trade laws. If you do BBA LLB you may not have to invest another two years in doing an MBA. So, the options are plenty, but only you can make the choice that suits you best.
The advice to law school aspirants was given by Dr Nachiketa Mittal, founder-director, Virtual Law School, in a webinar hosted by Careers360 recently.
If you have any doubt regarding any course or career, write to us at: ask@careers360.com
CLAT 2020: UG question paper format
| | |
| --- | --- |
| Maximum Marks: | 150 |
| Duration | 02:00 Hours |
| Multiple-Choice Questions | 150 questions of one mark each |
| Negative Marking | 0.25 Mark for each wrong answer |
Source: CLAT 2020 official website
Subject areas with weightage and approximate number of questions for CLAT
| | |
| --- | --- |
| English Language | 28-32 questions, or roughly 20% of the paper |
| Current Affairs, including General Knowledge | 35-39 questions, or roughly 25% of the paper |
| Legal Reasoning | 35-39 questions, or roughly 25% of the paper |
| Logical Reasoning | 28-32 questions, or roughly 20% of the paper |
| Quantitative Techniques | 13-17 questions, or roughly 10% of the paper |
CLAT 2020 Participating Institutions
Private universities that use the CLAT 2020 scores
LSAT India 2020 Top Participating Institutions
O.P Jindal Global University
IFIM Law School
Vijaybhoomi School of Law
Colleges that also accept LSAT India Scores