Expert tips on law specialisations by dispute resolution and aviation practices advocate Vikrant Panchnanda
Law is now a lucrative career in India. Once you decide to go for that, it would be a good idea to decide your specialisations to enter a legal field of your choice.
The number of specialisations keeps on increasing with changes in the society, technology, trade and so on. Some of the most popular law specialisations relate to maritime issues, business, constitution, crimes, environment, intellectual property, patents, and taxation and so on.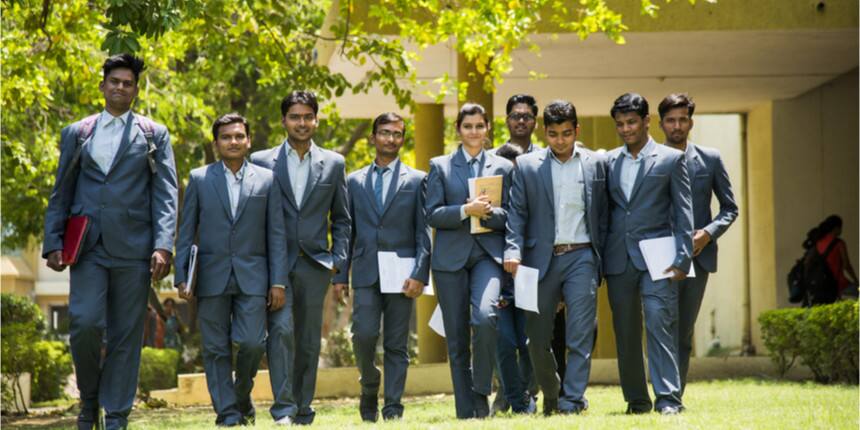 Now, let us look at some of them very briefly.
Maritime law mostly deals with issues related to shipping, navigation, insurance, canals and even piracy.
Business law relates to industry, trade and commerce and has one of the widest applications in law.
Corporate law is all about companies, how they transact their businesses without violating any rules of the land.
Constitutional law is very broad as whatever that happens in a country is decided by laws that are subject to its constitutional provisions.
Criminal law is about interpreting laws on whether an act is in consonance with or against the public laws of a country.
Environmental law has gained traction because of the heightened awareness of practices that adversely affect the environment and relates to almost all sectors.
Intellectual Property law basically deals with the acquiring and implementation of patents, trademarks, copyrights and their violation.
These are just a few among various specialisations, including cyber law, international law and laws relating to civil aviation and so on and so forth.
To do a law specialisation, students have to pursue a 3-year or 5-year LLB course by clearing the top law entrance tests such as CLAT, AILET, LSAT-India or state law entrance exams like MHCET law. If they have already done that, they can go for a postgraduate law degree, that is, LLM. To study LLM also, one has to clear entrance tests like CLAT, LSAT-India or AILET or any of the state law entrance exams or institute-specific exams. There are also private colleges that admit LLM students based on their undergraduate performance.
I have decided to study law. How do I choose a specialisation?
Law is a common course, irrespective of what subject you want to pursue as a specialisation. Normally, in most of the law schools, you do the same basic subjects of law in the first four years. It can be constitutional law, law of evidence, environmental law, labour laws and the basic laws that you need to study to become a lawyer. It is only in the last year that some colleges may also offer a specialisation in one of the subjects where you get to choose the seminar papers.
During the first three and a half years at law schools, students get exposure to moot competitions based on a particular aspect of law. It could be humanitarian law; it could be public, international or constitutional law. Students write articles on various topics while studying in law schools and slowly develop an interest in certain areas. They may be selected to be the presenters at various conferences. And students also do two internships on an average every year, where they rotate between law firms, corporate law, working with councils, in the courts, maybe working with judges and working with the NGOs, and interning with the in-house legal counsel., So, they normally develop a kind of interest in a particular area, and accordingly, they choose the seminar papers in their final year. And, thereafter many students who want to pursue even further studies in that particular area do LLM in that field.
Do I decide before joining a law college on my specialisation?
Students should decide on Day 1 at the law school on what they want to be, for example, a cyber-lawyer, or, say a criminal lawyer. But at the same time, the students should be open for all facets of law and then maybe they realise their interest in a particular field. After getting exposure at law schools, whether it is internships, it is moot courts, presentations, they realise, they actually don't like that subject and they like something else. Students should come with an open mind, try their hand at interning in different types of internship, whether it is corporate law, litigation, clerking, doing moot courts, two-three different types of law presenting papers etc.
Will I have a choice after year fours on deciding my specialisation?
A better way of doing it is to make up your mind in the fourth year. Even when you get into practising in a particular area of law, you can always change. There are a number of cases where those who started their career as corporate lawyers moved on to litigation later. It is very important that when you are in a law school you must get exposure in the first three and a half years and then build interest in a particular area.
Can I decide my specialisation and take admission in a law college?
There is no formal way that you can opt for law specialisation when you enrol in a law school. Whether you are doing a 3 -year LLB or a 5-year degree course can do specialisation in a subject depending on what that college offers.
Even if somebody has an inclination, for example, he wants to specialise in trade law, he still has to go through all the basic subjects. He would probably get an option of choosing seminar papers in the fourth or fifth year. In case he hasn't the inclination to do trade law, he can start doing some research in addition to the regular course curriculum. Or maybe he can choose moot court on the subject or write some articles on that subject. But he still has to go through the rigorous grind of the subjects like constitution law, criminal law and several laws.
The advice to law aspirants was given by Advocate Vikrant Panchnanda, specialist on dispute resolution and aviation practices in a webinar hosted by Careers360 recently.
If you have any doubt regarding any course or career, write to us at: ask@careers360.com