How to Crack CLAT 2021 in First Attempt - Easy Tips & Strategies
How to Crack CLAT 2021 in First Attempt - CLAT is one of the most competitive law entrance tests conducted in India with approximately 60,000 students competing every year for around 2500 seats. A majority of the students appear in CLAT for the first time and strive to crack the national level law entrance exam in the first attempt. However, cracking CLAT 2021 in the first attempt is not everyone's cup of tea. Some, like Shelja Beria (AIR 06, CLAT 2020) who prepare with sheer determination manage to crack CLAT in the first attempt. Now, you may ask how students like her crack CLAT in the first attempt. So, in this article, we will provide you inputs that will help you in cracking CLAT 2021 in the first attempt. Read the complete article below. CLAT 2021 will be conducted on June 13, in offline mode. The application form of CLAT has been released on January 1 and will be closed on April 30.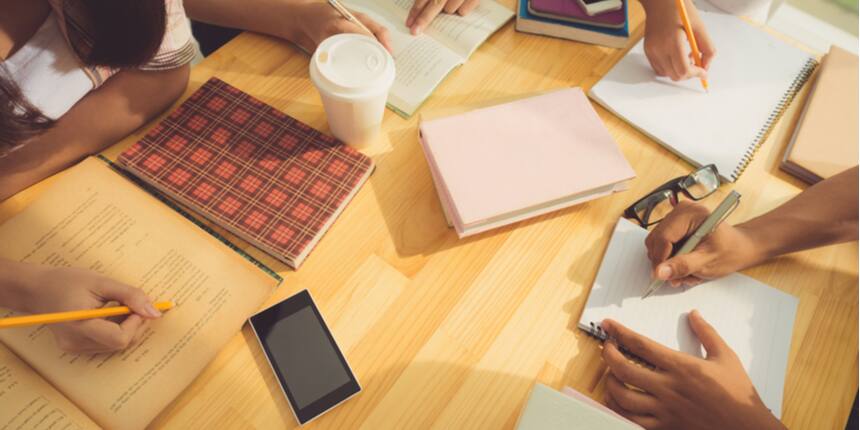 How to Clear CLAT 2021 in First Attempt - Stategy
To start with, the candidate should quickly but carefully go through the CLAT syllabus and exam pattern. It gives much needed clarity regarding the nature of the test. A brief overview of the CLAT syllabus and section wise distribution of questions are given in the table below.
CLAT 2021 syllabus and section wise distribution of questions
| | | |
| --- | --- | --- |
| Subjects | Number of Questions | Marks |
| English Language | 28-32 questions | 28 - 32 |
| Current Affairs, including General Knowledge | 35-39 questions | 35 - 39 |
| Legal Reasoning | 35-39 questions | 35 - 39 |
| Logical Reasoning | 28-32 questions | 28 - 32 |
| Quantitative Techniques | 13-17 questions | 13 - 17 |
| Total | 150 | 150 |
Similar articles
How to Crack CLAT 2021 in First Attempt - Easy Tips
A big part of the success in CLAT will be determined by the quality of preparation and execution of things. The CLAT preparation should be effective, covering the entire syllabus and other gamuts of the preparation such as solving mock tests, sample papers, revision etc. Candidates should chart out a plan that helps in covering all aspects of the CLAT preparation in a time-bound manner. Check the preparation tips for CLAT 2021 given below.
Follow a Study Routine
CLAT preparation takes around 6-7 months or sometimes even longer. Candidates should utilise their time to optimum. The study plan should be divided into days, hours. Daily routine for CLAT should cover each subject while also reserving some time for solving mock tests and revision.
Complete CLAT Syllabus in a Timely Manner
It is a prerequisite for cracking CLAT 2021 to cover the syllabus well before the exam day. Completing the syllabus early gives an advantage as the remaining time can be invested in analysing and solving mock tests.
Solve a Good Number CLAT Mock Tests
With a comprehensive based test, CLAT 2021 would test the reading and analytical skills of the candidates. Such skills are usually developed during school days. However, to shape such skills as per the requirements of CLAT 2021, one should solve a good number of sample papers and previous year question papers of CLAT. Solving sample papers would make the preparation more exam oriented and thus more effective. On the importance of the CLAT mock tests, Shaija Beria says "I solved more than 50 mocks and CLAT sample papers throughout the preparation and I used to score between 100 to 120 in CLAT mocks on an average". Similarly, for Anand Kumar CLAT 2020, AIR 5, the sample papers became a tool to understand the new pattern.
Read Daily Newspaper
With the new exam pattern, CLAT mentor, Rajneesh Singh believes that those who clear the entrance exam will be able to read the exhaustive and meaningful texts fast but with an accuracy of 70-85%. Newspapers play an important role in improving reading skills. Thus, candidates should read a good daily English language newspaper such as The Hindu or The Indian Express. The articles and editorials along with the legal news are very important. The CLAT paper will be based on paragraphs which are framed from various articles that are published in the newspaper.
Preparation Tips for Legal Reasoning
The legal reasoning section will largely be based on the current affairs most relevant to the legal fraternity. Less focus will be given on prior knowledge of the laws. Reading newspaper articles, legal journals and tracking important developments in the legal arena will help the candidates to get a hold of this section. Candidates are advised to study the legal issues of the past one year and develop familiarity with such issues. In addition, candidates should solve sectional mock tests for CLAT legal aptitude. Due care should be given to the time management because reading convoluted texts on legal issues may eat up a big chunk of your limited time.
Prepare Well for Quantitative Techniques
Only 13 to 17 questions will be asked from quantitative techniques. However, from this section, candidates may collect some good marks. It is also noticed that the quantitative section which carries relatively less weightage draws less attention from the students who like to focus more on GK, legal aptitude and current affairs. However, this section becomes an important factor in determining the candidate's success. Candidates should try to get 8-9 marks from this section.
Frequently Asked Question (FAQs) - How to Crack CLAT 2021 in First Attempt - Easy Tips & Strategies
Question: Can I clear CLAT 2021 in my first attempt?
Answer:
Yes, you can clear CLAT in the first attempt. To clear the test in the first attempt, you will need to prepare well, solve a good number of sample papers and CLAT mock tests and improve speed and accuracy of answers.
Question: What type of questions will be asked in the CLAT 2021?
Answer:
In CLAT 2021, objective type questions will be asked from various comprehensive passages.
Question: How can I improve speed and accuracy in CLAT 2021?
Answer:
Speed and accuracy are important requirements for clearing CLAT 2021. To improve these skills, you should solve previous year papers and sample papers in a timely manner.
Question: Which section carries the maximum weightage in CLAT 2021?
Answer:
Legal reasoning, GK and Current affairs sections will carry the maximum weightage in CLAT 2021. Combindly, these two sections will carry a weightage of 70 - 78 questions.
Questions related to CLAT
Showing 7339 out of 7339 Questions