Law is becoming an exceedingly relevant field of study in current times. The study of Law helps one understand and work in almost any field as the skills that one develops while studying Law apply to almost all professions. It prepares one to be a competent professional with critical thinking skills.
Recommended: LSAT India Sample papers. Download Now
Latest: Everything you need to know about LSAT India Exam. Click Here for Free Download
Don't Miss: How to prepare for Top Law Entrance Exam 2023. Check Now
Colleges Accepting Applications: To check the list of Institutions accepting BA/B.Com LLB Applications Click Here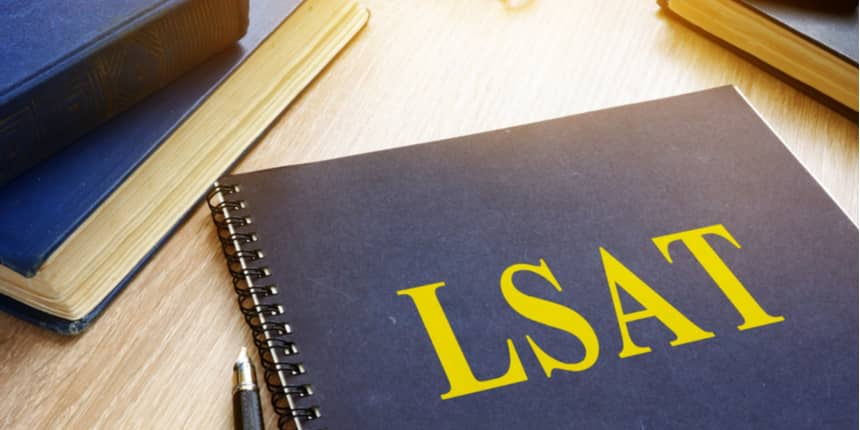 How LSAT—India Can Help One to Boost His/Her Law Career
In order to study at some of the finest law colleges in India, one will be required to take the LSAT—India test. Law School Admissions Council Global (LSAG) support individuals' enrolment journeys from the time they create their profile for the LSAT—India test.
Enrichment begins right from the moment students create their profiles. A free mock test becomes available to all registrants that provides them with the experience of the test at no cost. Even before paying any fee, a mock test becomes available to aspirants to experience, self-assess and decide to take LSAT—India.
Host of student initiatives like the DLI student Ambassador program become available to candidates the moment they pay the test fee. The DLI Student Ambassador program has been created with the intent to assist the student community interact and engaging with each other. Participation in the program enhances leadership and communication skills, promotes professionalism and encourages students from diverse backgrounds to pursue their interest in the legal profession through peer-to-peer learning. Leadership, communication, influencing and networking skills developed through this program are pertinent to the practice of law.
With the opportunity to interact directly with legal professionals, established lawyers and senior management at LSAC Global, one can not only understand the field that one is entering into but also know what to focus on to become successful in the legal profession. Their participation in events to promote legal education helps students develop critical thinking and improve their communication skills while offering them an opportunity for educational growth. These interactions help students in enhancing their networking skills, too.
Annual Moot court event conducted by LSAC Global is aimed at providing an experience of Moot Court to prospective law students without resorting to core legal issues or arguments and assist them in developing their critical and analytical reasoning skills - the skills that are essential for success in the study of law and more so in the legal profession. Requiring students to analyse and argue both sides of a hypothetical legal issue, moot court events enable students to think and analyse like an advocate and improve their written and oral communication, reasoning and convincing skills. The students learn how to present their conclusion in a rational and effective manner; something they can use even if they decide not to be a lawyer and instead pursue work in any other field.
Sharing of information about colleges, fields of law and skills required to survive a law school helps LSAT—India registrants stay ahead of other law aspirants.
Once a student chooses to take admission into a law school within LSAC Global Law Alliance, they are offered an opportunity to be a part of the Justice League Program. The LSAG team works closely with these law students to develop a high degree of passion, integrity and self-confidence to become leaders of tomorrow and serve as ambassadors representing the vision of their respective law school and promoting interest in school students towards legal studies. The participants get an opportunity to develop and showcase their leadership, writing, and communication skills by voicing their opinions on issues relevant to law; thus, helping in identifying critical opportunities for growth for the law community in India.
LSAC Global publishes articles, blogs, testimonials, opinions and many more pieces created by these students participating in various student events; thus, helping them build strong resumes even before they pass out their law schools.
Preparing for LSAT—India, a critical thinking test that does not focus on rote learning, helps students develop necessary skills for success in law school and the profession, thereafter. Like any other law entrance test, LSAT—India requires dedication, determination, and a well-structured study plan to prepare thoroughly, months in advance. As students put in the hard work for LSAT—India, they'll find themselves cultivating a work ethic and single-minded discipline that'll serve them well not only in their performance in the test—but also as a law student and, later, as a practising legal professional. So, start early, prepare smart, and get ready to experience a wealth of academic and professional opportunities.
Author
Yusuf Abdul-Kareem
Vice President of Emerging Markets, Law School Admission Council (LSAC)