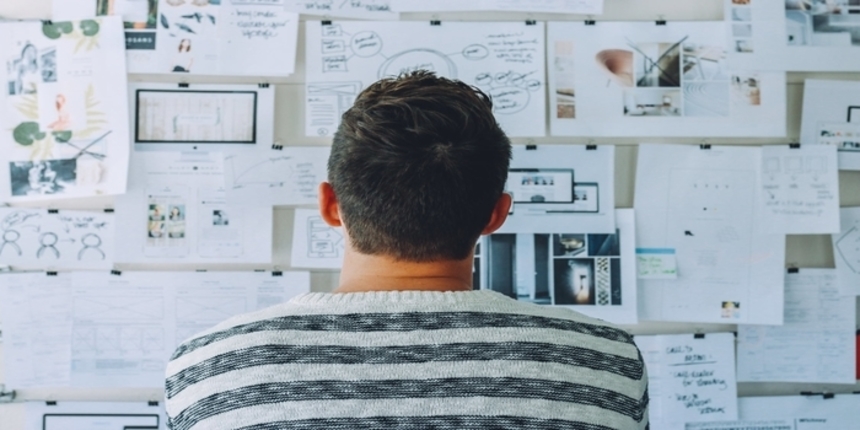 How to prepare for AILET 2019 in 4 months - AILET 2019 will be held on May 5, 2019, which leaves only four months for law aspirants to prepare for the law entrance exam. As candidates arrive at a crucial juncture in their preparation for AILET 2019, it is the strategies and preparation tactics adopted by them now that can either make or break the game. Well, candidates may not worry as Careers360 has got them covered by an effective advisory on How to prepare for AILET 2019 in 4 months. From a detailed insight into the strategies candidates should focus on during these four months to sure-shot tips from the AILET toppers themselves, candidates can find all the information here and follow them while preparing for AILET 2019 in 4 months.
AILET, also known as All India Entrance Test, is conducted by the National Law University, Delhi, for admissions into its five year integrated and LLM programmes. Candidates applying for AILET 2019 will be competing for as many as eighty seats offered by each programme (160 seats in total). Candidates will be shortlisted by the university for their desired programmes if their entrance scores manage to meet the cut offs. The 150-mark exam will be held in offline mode for 1.5 hours.
AILET Sample Paper
Download Free Sample Paper for AILET
Download Now
For AILET preparation tips and suggestions from AILET toppers which candidates should pay heed to during these four months, candidates can read further.
How to prepare for AILET 2019 in 4 months - Focus on Conceptual Clarity
By this time, candidates should have been through with the AILET exam pattern 2019 and syllabus topics. During the first two months of AILET 2019 preparation, candidates should focus on strengthening their concepts and make sure that there is no room for doubt left. Anmol Gupta, who secured AIR 3 in AILET 2018, followed the same strategy as he says, "During the preparation, my strategy would be completing every topic of each section, revise the basics over and again before appearing for a test to analyse my preparation level".
One way by which candidates can enhance their conceptual clarity is by picking up each of the topics mentioned in the AILET 2019 syllabus and practicing generous number of questions on them. "For Mathematics section, I would practice 20-40 questions every day from various books. The Reasoning questions were practiced by me from RS Aggarwal's Analytical Reasoning book on a daily basis," says Anmol Gupta. Everytime they come across any doubt, candidates should consult their experts/mentors/seniors and get it cleared. Rigorous practice coupled with intensive doubt clearing sessions is a golden preparation tip for AILET 2019 which candidates should swear by during these 4 months.
How to prepare for AILET 2019 in 4 months - Mock Tests
Acing a test on the D-day requires one to be completely abreast with the paper pattern and difficulty level. Furthermore, one cannot strengthen one's grip on the topics mentioned in the AILET syllabus 2019 if one does not practice them within the same time limitations as that of the exam. Therefore, it is important that candidates undergo an intensive regime wherein they manage to solve a considerable number of mock tests to prepare for AILET 2019 in 4 months. 
Candidates can sign up for online mock tests or practice AILET sample papers 2019 on their own. Devansh Kaushik, who secured AIR 1 in AILET 2018, says, "The mock tests help a candidate in analysing the self-preparation. When one attempts a mock test, the SWOT analysis can be done, which helps in further improvement. Moreover, the mock tests also help in giving an overall idea of the exam, which eases your exam pressure." Devansh also says that he attempted around a total of 90 mocks for AILET.
How to prepare for AILET 2019 in 4 months - General Knowledge and Current Affairs
While candidates are on AILET mock tests 2019, they should keep themselves updating on their general knowledge and follow closely the current affairs happening in India and worldwide. Invest a major chunk of your time in reading newspapers during the last 4 months before AILET 2019. Also, candidates can make the best use of the internet as a resource and take help of quality news apps. In this way, candidates can use the time while they are on the run or outdoors and catch up with the news with the help of their phones or any electronic device. For General knowledge, Shikhar Aggarwal who secured AIR 4, recommended the weekly Manthan provided by CL, while Anmol Gupta prescribes Competition Success Review and Pratiyogita Darpan.
How to prepare for AILET 2019 in 4 months - Time Table
Candidates must have pinned down the syllabus of AILET 2019 in the incipient stage with the help of a time-table. Likewise, candidates will need to devise a time-table for these last 4 months as well. To incorporate the aforementioned strategies into their preparation routine successfully, candidates need to make a timetable and organize the whole agenda accordingly to prepare for AILET in 4 months. As much as flexible the major plan may seem to be, candidates should remember that if daily agendas are not fulfilled, candidates will meet a messy situation at the end. Therefore, to master an overarching monthly plan, candidates need to fulfil the daily agendas first. Anmol Gupta too swears by the same strategy as he says, "I would also make sticky notes and complete my everyday goals as per the schedule. I never missed a single section from my everyday preparation schedule. I believed in the mantra called 'Consistency'".
How to prepare for AILET 2019 in 4 months - Revision
Candidates should structure their study plan in such a way that they are left with ample time for revision for AILET 2019. Candidates can club the mock test and revision sessions together while preparing for AILET 2019 in the last month. Candidate's with revision should be to strengthen the fields they already know instead of spoiling the broth by leaping onto uncharted realms. If there is a section that candidates have not prepared or lack expertise in, they may not focus on such areas as this will only mess up their preparation for AILET in these 4 months, make them nervous, and shift their focus from their strong areas. "Sticking to a single strategy helps to keep preparation in track where the brain can work on a pre-scheduled plan, rather than wasting time by starting something new," advises Harsh Gagrani, Director of LegalEdge Tutorial.
How to prepare for AILET 2019 in 4 months - Last Week Preparation Tips
As iterated above as well, candidates should not move on to newer topics or new strategies during their AILET 2019 preparation in the last week. They should stick to what they know and the preparation strategies they have been following since the beginning. Rajneesh Singh, the Do-Zen Director says, "During this last week, candidates should concentrate on what they have revised and prepared till now, rather than beginning something new."

Candidates should by no way miss out on AILET mock test 2019 and revision sessions during AILET 2019 preparation in the last four months. These sessions are the only way with the help of which candidates will be able to practice the concepts they have learnt rigorously and familiarize themselves with the general difficulty pattern of the paper. 

Also, having practiced so many mock tests, candidates should be able to devise some time management and paper attempting strategies, Candidates can make use of these strategies on the day of the exam so that they can solve the paper on time.

While revising and practising the mock tests it is important for candidates to keep themselves updated on the current affairs and general knowledge simultaneously. Since GK and current affairs are an extremely important part of the exam pattern of AILET 2019, candidates should not miss out on this section. "I would also suggest them to keep a track of all the important news events, even during the last week so that it helps them in solving questions for the Current Affairs section," says Rajendra Khadav, CrackCLAT Tutorials Director.

Another advice from all the toppers for AILET preparation is to strike a right balance between the boards exam and the entrance test. Shikhar Aggarwal, who secured an AIR 4 in AILET 2018, says, "I tried to strike a good balance between preparing for both of these. It is important to realize that one cannot make himself entirely dependent on the performance in either boards or the entrances, because anything can go wrong on the day of the exam, rendering all prior planning useless. Keeping that in mind, the focus was majorly on completing everything except GK by December, and then focused completely on board exams preparation for the next 3 months".
Questions related to AILET