How to Prepare for AILET 2024: National Law University (NLU), Delhi conducts the AILET examination every year. Making notes, revising, and studying the main concepts of subjects in AILET exam 2024 necessitates attention and a strategy for AILET preparation 2024. For efficient AILET 2024 preparation, candidates should go over the entire syllabus and practise mock tests as much as possible. Read the entire article to learn about how to prepare for AILET 2024, exam structure, study plan, recommended books, and subject-wise tips.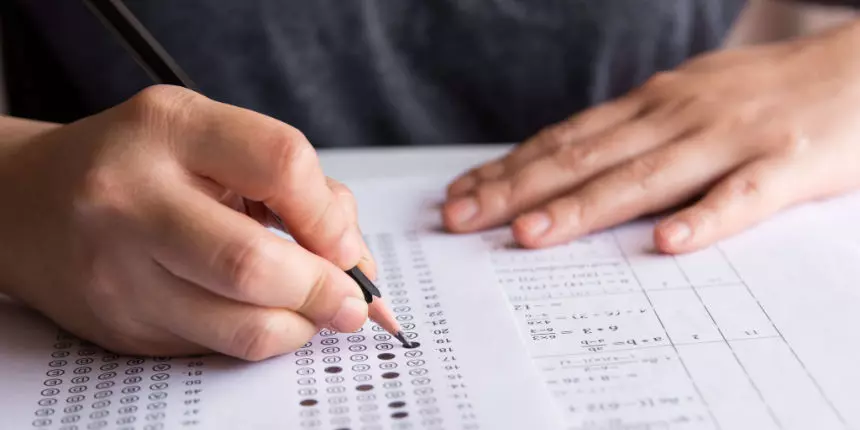 How to Prepare for AILET 2024 - Subject Wise Tips, Recommended Books
How to Prepare for AILET 2024 - Preparation Process
AILET being one of the most difficult law entrance tests to pass, students should know that the only way to succeed in AILET 2024 is to be consistent in their preparation. One of the greatest preparation strategies for AILET 2024 is to take mock tests to identify your weak areas and concentrate on them more.
How to Prepare for AILET 2024 - Exam Structure
The AILET 2024 exam pattern outlines the subjects and crucial topics to cover in order to prepare for the examination. If you want to get the best preparation tips for AILET 2024, familiarize yourself with the exam details. The structure of the AILET 2024 exam is shown in the table mentioned below.
AILET Exam Structure 2024
| | |
| --- | --- |
| Mode | Offline |
| Total no. of questions | 150 |
| Negative marking | Yes (0.25 for each wrong answer) |
| Duration | 90 minutes |
| Subjects | English, Mathematics, General knowledge, Legal aptitude, and reasoning |
How to Prepare for AILET 2024 - Study Plan
Making a study plan is very important for AILET 2024 preparation. It will help the candidates complete their preparation in a time-bound manner.

When making a study schedule, keep in mind that you should schedule some time for physical activity to keep you healthy.

Maintaining your physical and emotional health is essential to your preparation plan for AILET 2024.

Include adequate time in your study schedule to go through previous years' test papers, at least once study the complete curriculum, sample test papers, and discussions with peers and teachers.

All of this adds up to the best preparation strategy for AILET 2024.
How to Prepare for AILET 2024 - Preparation Tips
Here are some helpful points to get an idea of how to prepare for AILET 2024:
Revision is essential for AILET 2024 preparation in order to increase your chances of being selected.

Making handwritten notes for revision is a great preparation strategy for AILET 2024.

Read good magazines if you want to improve your general knowledge.

Solve as many test papers and mock tests as possible while keeping track of your time. This shows you how to effectively manage your time during an exam.

Determine which sections are weak and which are strong, and prioritise accordingly.

During the AILET 2024 preparation process and the AILET exam, try to focus on your stronger areas. However, do not skip over the weak areas.

Always remember to look after your emotional and physical well-being. Never put too much pressure on yourself to finish a topic. Taking proper care of your body and mind will help you get great exam outcomes.

Adhere to your schedule. If you're having trouble staying motivated to study, look for another source of inspiration or talk to your friends and family.

Start studying for the AILET 2024 exam about seven to eight months before the exam date. This will assist you in developing your notions and ensuring that you have ample time for review.

Refer to the most up-to-date study materials when it comes to the preparation plan for AILET 2024. Finding the correct books based on your preferences is essential. For your AILET 2024 preparation, you can use the books listed below:
AILET 2023 expected cut-off & previous year trends
Candidates can download this ebook to check AILET 2023 expected cut-offs and previous year trends.
Free Download
How to prepare for AILET 2024 - Subject Wise Recommended Books
Candidates should follow the standard books for AILET 2024 preparation. Using exam-oriented resources will keep the preparation on track. Some of the important books for the examination are mentioned below.
Best books for AILET 2024 preparation
Subject

Books and study material

AILET UG 2024

English

Word Power Made Easy by Norman Lewis

High School English Grammar and Composition by Wren and Martin

Mathematics

Quantitative Aptitude for Competitive Examinations by RS Agarwal

NCERT books upto 10th

General knowledge (Static)

Lucent's General Knowledge

NCERT books of History and civics

General knowledge (Current affairs)

The Hindu Newspaper

The Indian Express Newspaper

GKToday

Protiyogita Darpan

Legal aptitude

Universal's Guide to CLAT & LLB Entrance Examination

Reasoning

Verbal and Non-Verbal Reasoning by RS Agarwal

Analytical Reasoning by MK Pandey

AILET PG 2024

Constitutional law

Dr. DD Basu's - The Introduction of Constitution

Constitutional Law of India by JN Pandey & Bare Act

Tort Law: The Law of Torts by Ratanlal and Dhirajlal

Jurisprudence

Dr. VD Mahajan's Jurisprudence

Decoding the Jurisprudence
How to Prepare for AILET 2024: Subject-Wise Tips
English
You'll need to be fluent in English to ace the AILET 2024 exam and understand your law syllabus. Candidates need to practice a variety of questions while also learning about the fundamentals of grammar. Make sure to include a lot of reading in your study schedule. Newspapers, periodicals, and journals can all be used as reading material. The more you read, the better your language will become.
Mathematics
Aspirants should study their NCERT or State board mathematics textbooks completely and concentrate on specific themes such as basic arithmetic, percentages, simple and compound interest, probability, ratio and proportion, and time-speed-distance. Candidates should practise question papers in addition to reviewing textbooks to further strengthen their understanding.
Legal Aptitude
Candidates should understand legal topics such as constitutional law, polity as well as the judiciary. To prepare for this section students should do some research on contemporary legal issues and international importance. Individuals should read as many law books as they can and understand as many legal words as they can. The Indian Constitution, Indian Penal Code, Legal Awareness and Legal Reasoning, Legal Glossary, and Legal Words You Should Know are among recommended reading materials for AILET 2024.
General knowledge
This part is separated into two categories: current events and static knowledge. Candidates should begin by reading newspapers (such as The Hindu) on a regular basis and studying books from the recommended section.