How to Prepare for BLAT 2021 - Preparation Tips & Study Plan
How to Prepare for BLAT 2021 - Banaras Hindu University (BHU) will conduct BLAT 2021 for admissions to integrated BA LLB programme. The university offers a maximum 74 seats in the integrated LLB programme. So, a tough stiff competition is always expected in BHU UET for BA LLB. Candidates preparing for BLAT 2021 will need to put a good amount of effort even though the entrance exam is not counted among toughest. To clear the entrance exam and secure admission, candidates will need to devise a preparation strategy that aligns well with the requirements of BLAT 2021. This article, "How to prepare for BLAT 2021" would help the candidates in shaping their preparation in a way that would help them ace the entrance exam. Read the complete article to know how to prepare for BLAT 2021, exam syllabus and more.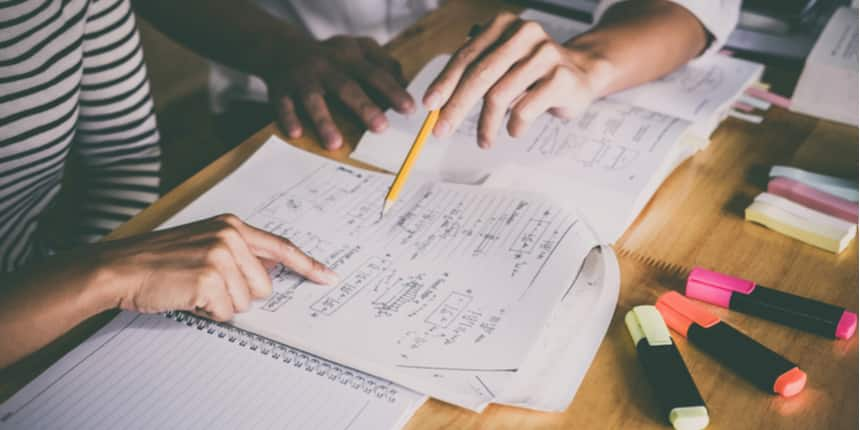 BLAT Preparation Tips 2021
The BHU Law Admission Test (BLAT) is an undergraduate level exam. The test is not difficult if proper strategy is followed. Candidates should start BLAT preparation by doing a careful reading of its BLAT syllabus and pattern as prescribed by the university. The BLAT syllabus comprises four sections as given below.
General awareness and current affairs

Legal aptitude

Mental ability

English comprehension
There will be 150 MCQ based questions from the above mentioned topics in BLAT 2021. The questions will be asked from a range of topics but their level of difficulty will be of Class 12 level. The subject wise preparation tips are given below.
Subject wise BLAT Preparation Tips 2021
How to Prepare for BLAT 2021 - General Awareness and Current Affairs
This section includes both static general knowledge and questions from current events of national and international significance. For preparing the general knowledge section, candidates should read the basic history, polity, environment, economy and geography. One can use the all in one type books such as Lucent general knowledge, GK Today for BLAT preparation.
The current affairs section requires awareness of prevalent issues of both national and international importance. To prepare for this section, candidates should read a daily newspaper and refer to a monthly current affairs magazine.
How to Prepare for BLAT 2021 - Legal Aptitude
The section containing legal aptitude will have a great degree of focus on polity in addition to the current legal events. Candidates should prepare the political science section by giving special focus to topics such as Fundamental Rights, DPSPs, Parliament, Judiciary, Executive, Panchayati Raj etc. This section will also include questions from basics of IPC, CrPC etc.
How to Prepare for BLAT - Mental Ability
This section will test the logical and critical thinking aptitude of the candidates. Questions will be asked on reasoning, patterns, puzzles, blood relations, sets and arguments etc. The mental ability section can be dealt by regular practice of sample questions. In addition, candidates should focus on improving their speed of solving problems from mental ability.
How to Prepare for BLAT 2021 - English
The language and comprehension skills will be tested in English section of BLAT 2021. Candidates will be asked questions related to English grammar, sentence correction, vocabulary, antonyms and synonyms, idioms and phrases etc. The language skills can be developed by reading a grammar book of Class 10th level and complementing it with the newspaper and article reading.
BLAT Preparation ips 2021 - Best Books
Candidates should refer to those books that are effective for the preparation of law entrance exams like BLAT, CLAT, AILET, SLAT. So, given below is the subject wise list of recommended books for candidates preparing for the BLAT exam.
Recommended books BLAT preparation 2021
Subjects

Books/study material

General awareness

Lucent general knowledge

Current affairs

Daily newspaper

Pratiyogita Darpan

GKToday

Legal aptitude

Legal awareness and legal reasoning by A.P.Bhardwaj

Legal Aptitude for CLAT and other Law entrance examination by A.P.Bhardwaj

Mental ability

Quantitative Aptitude' by R.S Agrawal

Logical Reasoning' by R.S Agrawal

English

World Power Made Easy

Wren & Martin
BLAT 2021 Preparation Tips - Important Points
Before starting the BLAT preparation, candidates should check the syllabus and pattern carefully and prepare accordingly.

It is always beneficial to make short notes while reading the books for BLAT 2021 preparation.

Candidates should revise the important topics regularly in order to prepare more effectively.

Solving previous year papers of BLAT will help the candidates to make their preparation more exam oriented. It will give them an idea about the level of difficulty observed in the BLAT paper. Candidates may also assess their preparation by solving the sample papers.
Frequently Asked Question (FAQs) - How to Prepare for BLAT 2021 - Preparation Tips & Study Plan
Question:What type of questions are asked in BLAT 2021?
Answer:
BLAT 2021 will have 150 multiple choice type questions. Candidates will be given two hours to answer the questions.
Question:What is the BLAT marking scheme?
Answer:
As per the marking scheme of BLAT 2021, each correct answer will carry three marks, and one mark will be deducted for each wrong answer.
Question:What subjects should I study for BLAT preparation?
Answer:
For BLAT preparation, you should study the subjects mentioned in its syllabus. These are - English, legal aptitude, mental ability, general knowledge and current affairs.
Question:Why is it important to solve previous year papers for BLAT preparation?
Answer:
Solving previous year papers is an important part of preparation for BLAT. It will help you understand the difficulty of the exam, types of questions asked in the paper. You can also use the question papers to assess the level of preparation, identify the loopholes and work on them.
Questions related to BHU UET
Showing 779 out of 779 Questions