How to prepare for CLAT 2019 Critical Reasoning by Prof. K. Madan
How to prepare for CLAT 2019 Critical Reasoning by Prof. K. Madan - Contrary to theoretical sections, CLAT critical reasoning involves logic and reasoning. While this section is indeed a tricky one and often gives a tough time to even the experienced players, it is vigorous practice and early preparations which will certainly help candidates to surmount this challenge.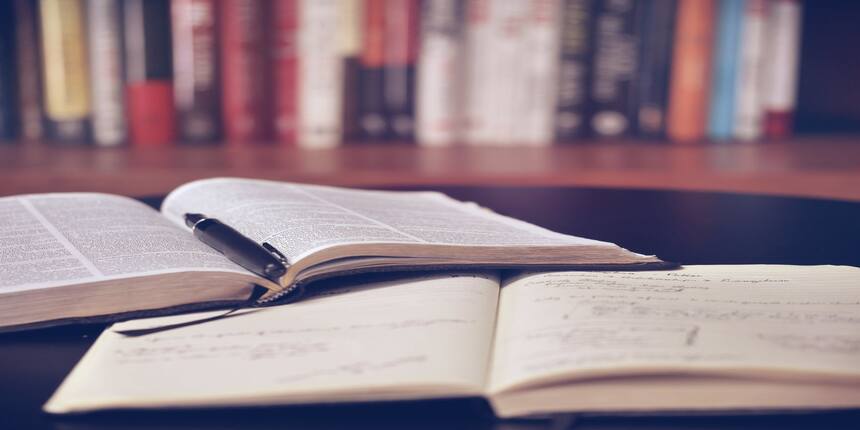 In this advisory by Careers360 on 'How to prepare for CLAT 2019 critical reasoning section,' Prof. K. Madan, Faculty Head, Delhi Law Academy, shares his preparation tips and strategies with law aspirants who aim to crack CLAT and get into the NLUs of their choice. With the help of these tips, candidates will be able to prepare for CLAT critical reasoning in the most efficient manner. 
For a detailed insight into Prof. K. Madan's CLAT 2019 critical reasoning preparation tips, candidates can read further. 
Tips to stick by for CLAT Critical Reasoning preparation
During these three months, the best a candidate can do to bolster the effectiveness of their CLAT 2019 critical reasoning preparations is vigorous practice. But it is crucial for candidates to have an experienced tutor guide them during their preparations. Since the CLAT critical reasoning questions tend to confuse candidates, it is proper guidance which can propel a candidate's preparation towards the right direction. 
Important topics for CLAT 2019 Critical Reasoning
Following are the topics out of this section to which candidates should devote maximum time of their preparations, since these are on the trickier side - Statements and Assumption and Facts, Inference and Judgement. To tackle these questions during their CLAT critical reasoning section preparation, candidates are advised to first read the statements carefully and then think critically through all the given assumptions to find the most relevant one.
Primary approach to CLAT 2019 Critical Reasoning questions
A Critical Reasoning (CR) argument is usually structured into facts (also sometimes referred to as premises) and a conclusion. It is important that candidates are able to identify the parts of an argument. Candidates should be able to follow this rule while practicing for CLAT critical reasoning section.
The first step in attacking any Critical Reasoning question is to identify the premises and conclusions of the argument being presented. While Strengthening-Weakening and Statement-Assumption questions include a conclusion in the stimulus, Inference questions require one to select the conclusion (answer choice) that directly follows from the information presented in the stimulus.
Resources to prepare from for CLAT 2019 Critical Reasoning section
Since there are many books available in the market, candidates are advised to refer to only those books which are reputed. There are many coaching centres as well which provide proper study material both online and offline to candidates, so they could search for such resources. 
Additionally, they could also sign up for doubt clearing classes as clarification of doubts and gaining further clarity in concepts is a crucial part of one's CLAT critical reasoning preparations. 
Time management strategies for CLAT 2019 Critical Reasoning
Tackling a question in the right way also constitutes a major part of time management strategies. Since CLAT critical reasoning questions are logic based, it is important for candidates to approach them with a proper strategy so that they can get the correct answer in the least amount of time. The strategy is as follows: 
Read the question very carefully first

Speculate what you think the correct conclusion is

Evaluate the answer choices using your speculated answer

Reach to the final conclusion
Tough sections to work on for CLAT 2019 Critical Reasoning section
Though Fact, Inference and Judgement are simple topics, they are the most confusing ones of the reasoning section at the same time. It deals with pieces of information that one has heard, seen or read, and which are open to discovery or verification. To tackle this section, one needs to go through the statements very carefully dividing them into parts to reach to the conclusion. 
Mock test strategies to prepare for CLAT Critical Reasoning section
While practicing the mock tests, it is important for candidates to have a particular strategy in mind and stick by it so that they are able to finish their mock tests as well as the final test efficiently. While practicing CLAT mock tests, candidates should try to increase their speed gradually. They should refrain from jumping conclusions directly. Candidates need to follow the correct path, critically examine and then reach the final answer. 
Last week strategies for CLAT 2019 critical reasoning section
Firstly, Critical Reasoning is unfortunately not amenable to a last week preparation. If it is truly one's last week before CLAT and if one has not started with the critical reasoning section, they better not proceed with it. There are better and easier topics which will result in more marks for the time invested. However, if, on the other hand, one has already prepared Critical Reasoning and wants to revise, any good online course should give one dozens of practice questions with solutions. Candidates should go through them and practice well. 
Common Law Admission Test, also known as CLAT, will be conducted by NLU, Odisha, Cuttack, this year for candidates seeking admissions into the undergraduate and postgraduate law programmes offered by NLUs. CLAT 2019 is set to be conducted on May 26, 2019. Upon qualifying the test, candidates will get an opportunity to grab  a seat for themselves amongst 2600 offered by 21 participating institutes. 
Questions related to CLAT
Showing 6928 out of 6928 Questions