How to prepare for CLAT 2018: Section-wise Prep Strategy by T.I.M.E

How to prepare for CLAT 2018 – With exactly one month left for the Common Law Admission Test that is scheduled for May 13, candidates might be confused about what to prepare and leave in the last days for How to prepare for CLAT 2018. There are many sections in the syllabus of CLAT 2018 that may seem easy but actually are not, just an eye-wash. To ease the exam pressure of the CLAT aspirants, Neel Anil Panicker who is a law expert with T.I.M.E. suggests some of the section-wise strategies to How to prepare for CLAT 2018. Panicker with his expert tips on CLAT 2018 tries easing the panic amongst law aspirants for the NLUs' admission test. He advises offering proportionate time to each section so that none of the section is left back.
Related Post
CLAT 2019
CLAT Application Form 2019
CLAT Admit Card 2019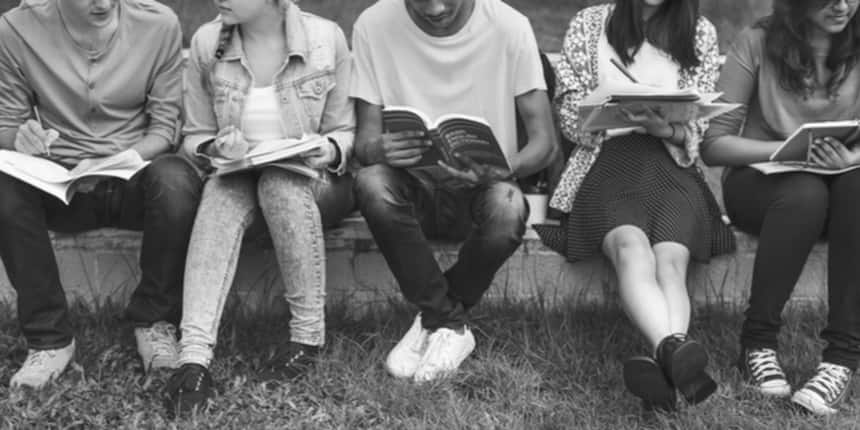 The T.I.M.E. expert speaking to Careers360 suggests How to prepare for CLAT 2018 for various sections. He also suggests the importance of time-management skills and attempting the questions, in the national-level law entrance exam.
Read the CLAT 2018 expert interview to get an overview of How to prepare for CLAT 2018 on Section-wise Prep Strategy by T.I.M.E.
Excerpts
Careers360: How to tackle an online CLAT 2018?
Anil Panicker: Yes, as CLAT arrives in the first decade of its journey, the first question that comes to a CLAT aspirant is how to tackle the national-level law exam. The best answer to this depends on how able the aspirants are to strategize their preparation for the May 13th law exam.
Careers360: Candidates are often confused amongst the preparation of four sections. Which are the sections that should be devoted more time?
Anil Panicker: Law aspirants should devote their time in proportion to each of the sections. Having said this, candidates should focus on the subjects that can fetch them more marks. When you are good in the tough sections, the easier ones will eventually help you in scoring more. Further, the aspirants should work more on the sections in which they are weak.
Careers360: How to prepare for CLAT 2018 for English section?
Anil Panicker: The English section covers 40 marks of the online Common Law Admission Test paper. This section includes Vocabulary, Grammar and Reading Comprehensions. A good vocabulary with spelling, new words, and an eye for literal, metaphorical, idiomatic expressions of words helps candidates in securing good marks in the subject. Focusing on synonyms and antonyms and applying RSP method which says –Roots, Suffix and Prefix, further, helps law aspirants to master the section. Moreover, the CLAT aspirants should have a habit of reading newspaper daily which will boost their confidence. Performing well in English section means being proficient in grammar for which candidates should also practice tenses, sentence formation, missing words, jumbled sentences and paraphrasing.
Careers360: Kindly explain the significance of reading comprehension in the online CLAT?
Anil Panicker: Yes, preparing for reading comprehension under the English section holds a significant role in CLAT 2018 strategy. A good reading practice of comprehension helps in understanding the subject-matter and thus saving a lot of time. The tail questions of the comprehension can only be answered when you have read and known the intricacies of the passage. Therefore, one should also practice the reading comprehensions.
Careers360: Thorough knowledge of legal matters and case studies are important to score in Legal Aptitude section and qualify CLAT 2018. How far is it true?
Anil Panicker: No, it is a wrong conception among the students that one needs to abreast of all legal matters including humungous reading of case studies to do well in this section. Having a basic knowledge of legal terminologies, maxims and an aptitude of logical reasoning is required to score good in this section. Law aspirants with their basic reasoning ability will have to answer the Legal Aptitude questions based on propositions and statements. Practising previous years question papers and regular mock tests can help in attempting the 50 questions of Legal Aptitude section, easily.
Careers360: How to attempt Logical Reasoning section?
Anil Panicker: This is one of the most interesting and brain-streaming section in the CLAT paper. The topics here include syllogism, coding-decoding, verbal reasoning, statements-assumptions, conclusions, blood relations, clock, time and calendars, and circular arrangements.
Careers360: How to score well in GK section?
Anil Panicker: Scoring in the General Knowledge section is both tricky and easy. The GK section carries questions from static portion and current affairs. While the static GK topics can be memorized, an eye for the current events of national and international importance will help you in attempting the questions, already known.
Careers360: A good number of students fear from Mathematics section. How much tough are the questions?
Anil Panicker: This is another misconception which law aspirants bear while preparing for CLAT. The questions from Maths section are of 10th standard and elementary, where basically the numerical ability is tested. There are only 20 questions in this section and a scoring section. Here's a pointer to maximise scores in this section. CLAT aspirants first need to fine tune your basics while; they should regularly work on solving different question types maintaining the accuracy with speed.
Careers360: What would you advise on time management when 120 questions are to be attempted in 120 minutes?
Anil Panicker: Time management is an enhanced skill for CLAT aspirants. The skill will help candidates in attempting the larger number of questions in less time. Here the catch is one minute is allotted for every question but you win only when you take less than one minute time to solve the question. However, one should be cautious about the accuracy of answers. If you wrongly attempt a question, you face the negative marking heat, thus losing marks. The golden advice for all aspirants regarding this, PRACTICE, PRACTICE AND PRACTICE!
Questions related to CLAT
Showing 6943 out of 6943 Questions