How to prepare for LFAT 2020 - Allahabad University will be conducting LFAT 2020 entrance exam in the last week of May 2020 in order to accept candidates' to its 5-year integrated BA LLB course so, the aspirants have to prepare more. Also, the seat intake is 120, hence the students are required to gear up for their preparation to finish at the top of the race. How to prepare for LFAT 2020 also suggests that it's absolutely necessary for the candidates to solve all the objective-type questions while also spending valuable time on the subjective ones. Smart techniques like solving mock test papers and solved and unsolved sample papers prove to be one of the best ways to prepare more for the LFAT exam in less time as there is scarce time left for the preparation hence how to prepare for LFAT 2020 comes into the picture.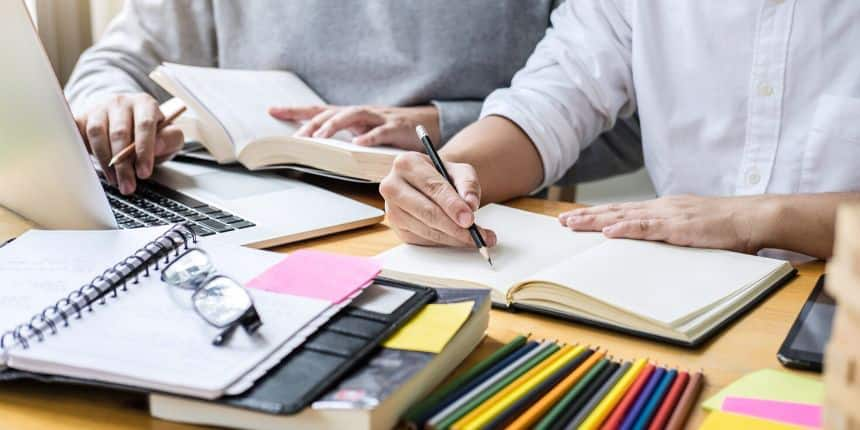 Careers360 guides the aspiring students to crack the LFAT exam 2020 by providing them, exam pattern, marks scheme, powerful tips, and tricks. Kindly read the whole article to have a thorough on how to prepare for LFAT 2020.
How to prepare for LFAT 2020- Keep and follow a healthy diet
Keeping a tab on your diet plan is very critical as what we eat act as a fuel for our body to do various activities. How to prepare for LFAT 2020 do focus on study pattern but also recommends you to follow a regular and healthy diet plan as continuous study without proper food intake will lead to dizziness and headaches at times. This can further affect your health negatively as you won't be able to either memorise or study properly for the exam.
There are plenty of food present in the nature which accelerates the speed, accuracy and memory of our brain. Foods like proteins (meat, fish, eggs, poultry, legumes, nuts and seeds), antioxidants (fruits and vegetables which includes tomato, pomegranate, berries etc.), Omega-3 foods (flax seeds, flax oil, chicken etc), monounsaturated fast ( avocados, peanuts, olive oil, canola oil, etc), caffeine (coffee, dark chocolate and tea), and a considerate amount of water intake is very essential for a healthy mind and body.
How to prepare for LFAT 2020- Be aware of important dates
It is the most important aspect when it comes to giving an entrance exam. LFAT 2020 Important dates brings vigilance to the LFAT 2020 aspirants so that they become aware of the application process, admit card details, exam dates, eligibility criteria, etc. Without knowing any of these, no aspirant can be sure of anything related to the exam and will stay ignorant. Being aware of all of the dates will help the student gain an upper hand and up to date with the latest information of the LFAT 2020.
How to prepare for LFAT 2020- Flash cards and Notes
It is very crucial for every candidate to make fresh notes while preparing for the LFAT 2020 exam and also making flash cards of crucial points. This way you will be able to memorise whatever you study and will never forget it as the chunks of notes which you will prepare will remind you of everything you have studied by far. This is one of the most crucial aspects in how to prepare for LFAT 2020. Keep your notes close to your study place along with the flash cards so that you don't have to search for it all over your home.
How to prepare for LFAT 2020- Doubt clarification
Getting doubt clarified plays an important role when exam preparation is concerned. How to prepare for LFAT 2020 article suggests you that whenever you get stuck in any question while learning either the concept or solving mock test papers, always ensure that you refer to the appropriate guide or person who can solve your queries. If you neglect clarifying the doubts then probably you will face the consequences when confronted the same in the examination. Given a stipulated time neither you can spend immense time only such questions nor there will be any person to guide you appropriately. Henceforth it's your own responsibility to ask doubts and questions whenever you face it right then and there to avoid further confrontation and faults.
How to prepare for LFAT 2020- Important points to follow by heart
"Don't stress. Do your best. Forget the rest"
The following points must be followed by the heart by every aspirant in order to succeed in the LFAT 2020:
The candidate must carefully check out the entire exam pattern and the syllabus of the LFAT 2020 entrance exam.

Prepare a tactical and executable study plan which is aligned with the exam needs.

It is advised that the aspirants ideally should start preparing almost 6 -7 months in advance of the LFAT exam.

The fresher guides must be of top quality, error-free, and quite easy to refer to.

Textbooks filled with examples and illustrations are strictly advised.

LFAT 2020 solved sample papers and previous year papers help in improved learning and evaluation.

Take several mock tests to get all prepared for the LFAT 2020 exam.
How to prepare for LFAT 2020- Time management
It is really important to divide time according to the different sections of the exam. The LFAT 2020 comprise of 4 sections namely Logical reasoning, general awareness and current affairs, and english comprehension. Each and every section is equally important as they all carry the same marks and weightage. How to prepare for LFAT 2020 suggest that every aspirant should pay equal importance to every section by taking out time and preparing for each while studying. Attempting questions from each section is mandatory and essential while attempting the exam.
Careers 360 wishes you all the best for the entrance exam and expects a bright future ahead!!
Questions related to LFAT
Showing 130 out of 130 Questions