How to get Success in CLAT 2021 - Tips and Tricks
How to get Success in CLAT 2021 - The consortium of NLUs will open the CLAT 2021 application form on January 1, while the CLAT exam 2021 entrance exam will be conducted on June 13. So, law aspirants only have a couple of months in their hands in which to get all the bases covered and get success in CLAT 2021. Don't forget that being the most popular law entrance exam in the country, the CLAT 2021 is attempted by almost 80,000 candidates. This means booking a place in any of the top NLUs, or for that matter, any of the NLUs, will require some effort. Given the challenge at hand, if the candidate knows 'How to get success in CLAT 2020' the journey could be made easier. So, here we bring you "How to get success in CLAT 2021 - Tips and Tricks" that will help guide the candidate at every step of the preparation phase. Go through the 'how to get success in CLAT 2021' to learn the full details of CLAT preparation tips, changes in CLAT 2021 and other related information.
Latest Updates for CLAT
23 hours ago:

CLAT application form 2021 submission last date extended to June 15; to apply - Click here

3 days ago:

CLAT 2021 postponed till further notice, application form extended till June 15; Check all details - Click here

22 Apr 2021:

To score well in CLAT 2021, you need to practice mock tests; Here is a FREE full-length mock test with in-depth performance analysis - Click here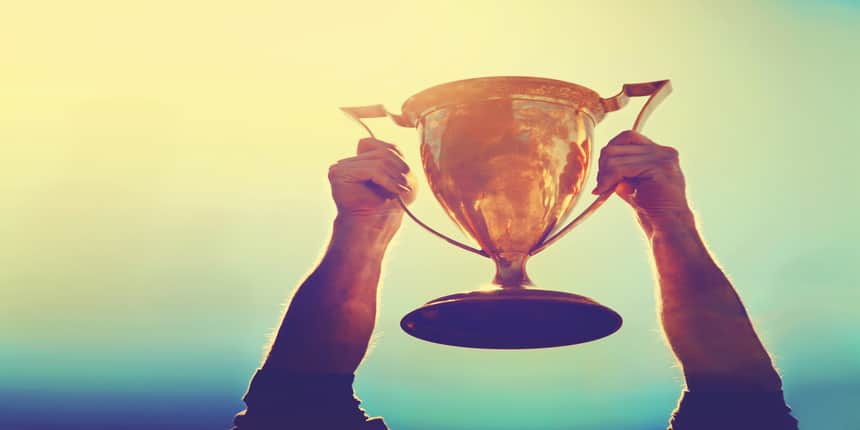 Schedule of CLAT 2021 Exam
| | |
| --- | --- |
| Event | Dates |
| Start of CLAT 2021 application form | January 1, 2021 |
| CLAT 2021 exam date | June 13, 2021 |
| Declaration of Results | To be notified |
How to get Success in CLAT 2021
The Consortium of NLUs has notified that the exam will revert back to offline mode from the online mode which was adopted the last session given the pandemic situation. Also, one must remember that last year a few changes were incorporated into the CLAT exam pattern, which will continue this session as well. This include the CLAT UG exam will now have 150 multiple-choice questions (down from 200 earlier). The CLAT PG will have 100 multiple choice questions and two subjective questions. Also, questions will be comprehension based.
To get success in CLAT 2021, one must always refer to the syllabus and updated CLAT exam pattern 2021.
CLAT 2021 Exam Pattern
Type of questions

Multiple choice questions (MCQs)

Number of questions

CLAT UG - 150

CLAT PG - 100 + 2 subjective

Mode of exam

Pen-and-paper based

Test duration

2 hours

Marking scheme




Each question will carry 1 mark.

An incorrect question will invite a penalty of 0.25 marks.
Preparing for new changes in CLAT
Candidates preparing the CLAT 2021 need to incorporate the changes in the exam pattern when preparing for the exam.
Prof. Mustafa, the former chairman of CLAT consortium, has shared some insights that can be used to prepare CLAT 2021:
Questions asked for the CLAT UG will be of intermediate level.

Comprehension based questions will be asked in the exam, so conceptual clarity will matter a lot to get success in CLAT 2021 rather than just mugging up the facts.

Considering the number of questions is down to 150 from 200, so candidates have to take it into account when answering questions.
CLAT Preparation Tips 2021
Being the most popular law entrance exam in India, the candidate needs to adopt a targeted preparation for CLAT 2021. A well-planned preparation is needed to secure a seat in any of the NLUs. In the course of CLAT preparation, the following tips can be useful in acing CLAT 2021.
Follow the updated CLAT syllabus and exam pattern
As mentioned above, there have been some important changes that have been made to the CLAT 2021 exam pattern and syllabus. The candidate must take note of these changes and prepare accordingly. Only study those topics that are necessary, or which carry maximum weightage. Go through the CLAT 2021 exam pattern, like marking scheme, types of questions asked, number of questions, etc. As for reference material to prepare for CLAT 2021, you should rely on CLAT 2021 best books as recommended by many toppers and experts.
Work on concept building
Considering the changes that have been incorporated to the exam pattern, like the inclusion of comprehensive based questions, the candidate must prepare accordingly. Comprehension based questions will be asked from subjects like Quantitative Ability, English, Current Affairs, Deductive Reasoning and Logical Reasoning. Questions from the legal aptitude section will include preposition and facts etc. The candidate will be better placed to answer these types of questions if they have conceptual clarity; so one mustn't try to mug up facts.
To get success in CLAT 2021 follow a study plan
The idea to have a study plan in place is it brings a certain discipline and routine to the preparation; so one must stick to it once formulated. The candidate will have a better chance of completing the syllabus of CLAT 2021 if they follow the plan rigorously. Also, to a large extent success of the CLAT preparation depends on the consistency level. As Rajendra Khadav, Director of CrackCLAT Tutorials, says, "I would suggest CLAT aspirants go for a routine study of 8-9 hours daily. However, the study hours may differ for different candidates." so, what matters is consistency as not having a study plan may result in scattered preparation which doesn't bring much confidence.
Be smart - Prioritises the subjects in the right manner
Looking at the subject-wise marks distribution, it can be inferred that some subjects/topics are more equal than others in that they carry more weightage. So, when making a decision as to which topic to study, these topics need to be prioritised. Note that the quantitative aptitude will be of 10th standard, so one may be wise not to waste too much time on content beyond the 10th standard.
Prepare daily the current affairs section
Questions from the current affairs and general awareness section will contain questions from daily events of national and international importance and others. Candidates must prepare these sections on a daily basis by reading the newspapers and monthly magazines. Generally one must keep track of the current affairs of the past 6-8 months.
Use the following reference material for current affairs section
GKToday

The Hindu newspaper

Pratiyogita Darpan

The Indian Express

Danik Jagaran
Take the mock test to evaluate preparation and give finishing touches
Mock tests are meant as a tool to give finishing touches to one's preparation and can be taken close to the exam. Regarding mock tests, Saumya Singh, CLAT 2019 topper says, 'CLAT is basically based on practice. So, mock tests are very important.' Moreover, the 2019 topper spent 1-2 hours daily, just analyzing the mock tests, which gave him an edge in CLAT preparation.
Read Similar articles
Frequently Asked Question (FAQs) - How to get Success in CLAT 2021 - Tips and Tricks
Question:When will the CLAT 2021 exam be conducted?
Answer:
The exam will be conducted on June 13; the application form is open now.
Question:In what mode the CLAT 2021 exam will be conducted?
Answer:
The exam will be conducted in offline mode.
Question:How many questions will be asked in CLAT 2020?
Answer:
There will be 150 questions in CLAT UG paper, while there will be 100 objective type questions and two subjective type questions in CLAT PG.
Question:What is the benefit of solving CLAT 2021 mock tests when preparing for the exam?
Answer:
By solving CLAT mock tests, the candidate will get a reality check on the progress of their preparation, thus helping to make decisions.
Questions related to CLAT
Showing 7382 out of 7382 Questions