By LegalEdge.
The CLAT consortium is already known for its proactive support to the CLAT aspirants. So, this year, they are all set to publish various preparatory materials surrounding the UG-CLAT 2023 examination for the candidates who have completed their registration. These materials include the Guides to the question paper and sample questions, Model question papers, and Instructional materials/exercises for each subject. Through these sources, the consortium aims for the students to develop the capacity to read, understand the bodies of text, stay abreast with the news and Current affairs and improve their speed while solving the paper.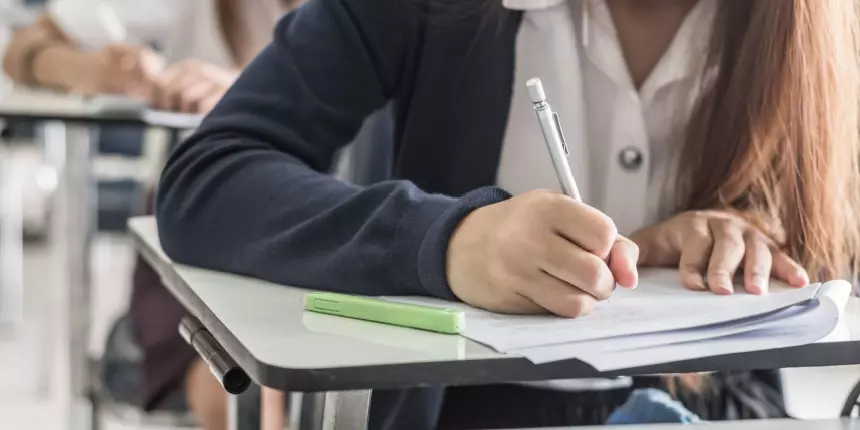 How to Prepare for CLAT 2023 Using Official Sample Papers? By LegalEdge
Two sample papers have already been released, and students can access multiple explanatory videos on the registration portal. But the critical question that persists is, 'how is this all relevant for the CLAT 2023 aspirants, and can it help the student to prepare for their D-Day'?
With already existing multiple materials and little time left on us, the CLAT aspirants often feel the pressure, stress, and anxiety of the exam day. That's where it became imperative to have access to mock tests and sample papers to evaluate the scores in different sections and make them feel like 'This is not the first time during your actual CLAT examination. Since these sample papers are prepared on guidelines similar to the CLAT examination, they follow the same pattern, set of questions, difficulty level, and time limit required to solve the paper. Therefore, these often mimic the exam and help us face the examiner's expectations.
The mock test prepares you for the actual show. It is not just the exam-like structure but also an Exam like feel. So, is it mandatory to solve these sample papers? The answer is 'Yes', and the reasons are numerous:
The key to success is 'constant practice' – These sample papers and mock tests are practice runs for the final examination. Attempting several mock tests, sample papers, and practice sessions give you a lot to work with. This empowers the confidence to face any type of passages or questions that might come across during the CLAT exam.

Prepare you for the 2-hour bracket - Since your examination requires a 2-hour full and focused time frame, attending sample papers and mocks ensures you have a dedicated slot for at least 2 hours during your CLAT preparation. The idea is to develop a habit of giving the required time to your preparation without distraction to stay calm, composed, and concentrated during your CLAT exam.

Let you analyze your mistakes beforehand - Mock tests let you gauge your preparation for the CLAT exam. Many aspirants put in an equal amount of hard work, but what differentiates their score in the actual exam is their strategy for the exam. This strategy and the optimum level of hard work constitute 'SMART WORK'. It goes with saying that, only an efficient analysis can lead to an effective strategy.

Time Bound practice and management - You must realize that time management is critical in cracking the CLAT Exam. With this, you will be able to see all the questions and solve them in the mocks. To start understanding and working towards this skill even during your preparation, target a similar number of questions through a mock test and give it proper time-bound practice. For instance, 25-30 mins to solve 25-30 Reading Comprehension based Questions. A consistent approach will also show the difference between your mock attempts and your final exam.

Learn about your strengths and weaknesses – Attempting mocks allows us to track our strengths and weaknesses. Since they mirror our level of preparation throughout, you can try different strategies to solve the paper and find the best approach to work on your weak areas. One of the best advantages of the mock is to analyze your shortcomings and concentrate on improving them before your exam.
In short, Mock tests and sample papers are your performance indicators. You can gauge your progress through these and make a progressive approach towards each subject, individually and cumulatively. With the CLAT consortium's sample paper, you can now have a closer idea of the difficulty level for the upcoming CLAT.
So why wait?
Attempt it now and start working!!
LegalEdge, an initiative by TopRankers, is an Edtech based in Bhopal. It is well known for classroom courses, crash courses, online courses, and correspondence courses on various law entrance exams such as CLAT, AILET, and SLAT.