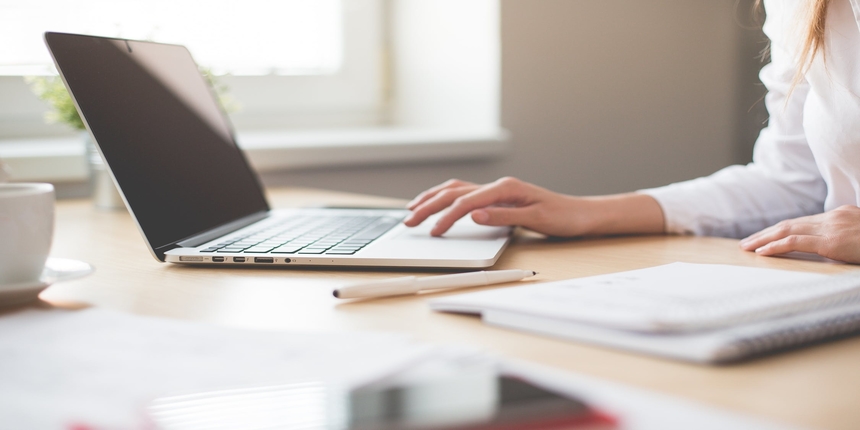 How to prepare for CLAT 2019 with mock test - With CLAT 2019 scheduled to be held on May 12, candidates are left with approximately four months to prepare for CLAT 2019. While the law aspirants may be midway with their CLAT preparation, Careers360 brings them an advisory on how to prepare for CLAT 2019 with mock tests. The advisory on CLAT 2019 preparation with mock tests suggest law aspirants solving CLAT mock test for giving their preparation of CLAT 2019 a boost and secure a good rank in the Common Law Admission Test.
Candidates, however need to be aware of the fact that mere solving of CLAT 2019 mock test will not yield good results, yet it is one phase of CLAT preparation. Law exam experts and toppers advice certain pointers and CLAT preparation strategies which the law aspirants need to keep in their minds as well while approaching mock test for CLAT 2019. The advisory article on CLAT 2019 preparation with mock test will help the law aspirants in providing effective tips for cracking CLAT 2019.
CLAT Sample Paper
Download Free Sample Paper for CLAT
Download Now
The Common Law Admission Test will be conducted in offline mode this year by National Law University, Cuttack on May 12 for admissions into the five-year integrated LLB programmes. Candidates applying for CLAT 2019 will be competing for 2600 undergraduate LLB seats on offer at 21 National Law Universities (NLUs).
How are CLAT 2019 mock test beneficial in preparation?
Before law aspirants begin CLAT mock test, they need to know how is that important in preparation for CLAT 2019. Firstly, the mock test will help candidates in providing them an exam-like environment. As the mock test is of full length paper, candidates will have the same duration as that of the exam, where they can actually have an examination feeling.
The CLAT 2019 mock tests thereby not only allow candidates to practice for the examination but also an understanding on how to attempt CLAT questions under exam-like conditions. It is imperative for the candidates to practice mock test during CLAT 2019 preparation.
Law exam experts advocate that the preparation for CLAT 2019 remains alarmingly deficient if one does not practice enough mock tests. As Rajneesh Singh, the seasoned law exam expert says, "CLAT aspirants should take as many online tests, mock tests and section tests as possible as this will help them in improving speed and accuracy."
Another noteworthy fact is that the national-level law entrance exam will also test candidates on the basis of their legal knowledge. Students who have just graduated out of schools may not have thorough knowledge of law which may deter their CLAT 2019 preparation. Solving these mock tests will acquaint candidates with such questions and the legal section in general.
How many mock tests are sufficient for CLAT 2019 preparation?
In the first two months out of the remaining four months, candidates should first focus on
basics and doubts-clearing sessions of the topics mentioned in CLAT syllabus. But during these two months, candidates should practice at least ten to fifteen mock tests per week. Practicing mock test for CLAT 2019 preparation will help candidates assess their preparation level and know where they stand. This will also give them an idea about what areas they lack grip on and can focus on those areas more while preparing for CLAT 2019. 
During the next two months, candidates should solve at least 20 to 25 mock tests per week, which will ensure that candidates undergo rigorous practice for the CLAT 2019.
How to prepare for CLAT 2019 with mock test- Self-analysis of performance
As iterated above, mere solving of CLAT mock test will not yield candidates any prospective results, candidates should also analyze their performance in the mock tests and devise CLAT preparation strategy.
Following are the ways with the help of which they can analyze their performance and enhance their CLAT 2019 preparation.
Since mock tests require candidates to tackle the difficulty level of the paper and finish the test within a limited time frame, candidates will be able to understand how they should manage their time on the day of the exam. For example, after solving so many CLAT 2019 mock test, they will get a general idea of which section is the most time consuming or toughest for them. Accordingly they can devise a time management strategy and abide by it on the day of the exam. 

Along with affirming the aforementioned advantage, CLAT 2015 Topper Neha Lodha also makes a pertinent point saying, "Taking CLAT mock tests helped me in managing time while maintaining the accuracy level. There is negative marking in CLAT paper so the test taker needs to make sure that he/ she does not attempt questions which are not sure of. I took around 60 mock tests in the last two months during my CLAT preparation." Therefore, while solving the mock test of CLAT 2019, candidates will understand how to deal with questions they are unsure of and cost them their precious scores. Apart from holding onto topics they are sure of, candidates should also know how to ignore the topics or questions which they are weak in. If they master the art of ignoring their weak areas while preparing for CLAT 2019 with mock test, they will be able to do so perfectly during exam.

Mock tests help candidates to understand their strengths and weaknesses. While solving mock tests during their preparation for CLAT 2019, candidates will frequently come across particular sections which will perturb them. In such cases, it depends entirely on the candidate to decide whether they would like to fix their weak areas or leave them due to paucity of time or difficulty level. Nikita Garg, who bagged AIR 1 in the year 2014 shares, "I used to take regular mock tests to assess my progress which gave me proper direction towards SWOT (Strength Weakness Opportunity Threat) analysis." In her case, she decided to work upon her weak areas.

Mock tests help candidates immensely in increasing their speed to attempt the paper. If a candidate manages to solve upto 60 to 70 mock tests while preparing for CAT 2019, it is only imperative that they will gain a firm grip over the question paper pattern and difficulty level. This will help them to solve the question papers like a breeze. 

Furthermore, Akshi Rastogi, who bagged AIR 6 in CLAT 2014, sought to decrease the amount of time she would spend on each question, and she attained it by solving CLAT mock test 2019 rigorously. She says, "From 45 seconds per question in the middle months, it was decreased to 30 seconds per legal question in the end. In the last month I spent around 10 hours daily on studying. I took mocks regularly and solved all previous years' question papers."
Last week preparation tips for CLAT 2019 with mock test
First of all, candidates should ensure that they manage to practice between 20 and 25 mock tests for CLAT 2019 preparation during this week along with updating themselves on the general knowledge and current affairs section. They should be able to manage these two important tasks efficiently.
Rajendra Khadav, CrackCLAT Tutorials Director says, "During the last week preparation for CLAT, one should start taking at least three mock tests on a daily basis, which means by the time they appear for the national-level law entrance exam, they must have gone through 20-21 full-length mock tests." He also adds, "These tests also help candidates in improving their thinking and reacting capability in the stipulated time."
Further, in the last week of CLAT 2019 preparation, candidates will need to only strengthen the areas they are fully prepared in. Therefore, they should only focus on those questions they are adept at rather than wasting time on the ones they do not know while solving the CLAT mock tests. This CLAT 2019 preparation strategy will also them in boosting their confidence.
Questions related to CLAT