ILI Campus Review: Guarding the law by questioning it
ILI, housed in the close vicinity of the Supreme Court, goes beyond black letter law to teach students the nuances of the profession…
Most celebrated, earliest inscription of law was the Code of Hammurabi, which, among other things, talked of the law of 'An eye for an eye.' Nearly 4,000 years later, it was contested by Mahatma Gandhi when he warned us all that 'An eye for an eye will make the world blind'. New perceptions like this have been the force which are changing the dynamic domain of law through the ages.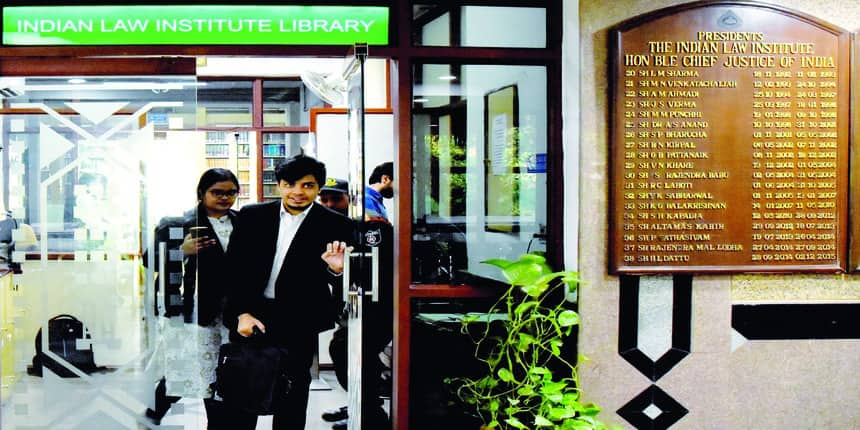 While most law schools give students knowledge about the law, education at the Indian Law Institute, better known as ILI, is more in line with contestations and inquiry. "ILI is a place where people are prepared for academia. During my LLB days, it was all about reading, learning and knowing about the law, but now I am probing and interrogating it through analysis," said Neha Yadav, an LLM student of Criminal Law at the institution.
Established in 1956, six years after the adoption of the Constitution of India, ILI is one of the oldest premier legal research institutions in India. In recognition of its contribution to the critical legal research, it was accredited with 'A' grade by the NAAC and recently granted autonomy by the UGC.
Quick Facts
Programmes: 1-year LLM; PhD in Law; 1-year PG Diploma (Alternative Dispute Resolution, Corporate Laws and Management, Cyber Law, Intellectual Property Rights, and Labour Laws); 3-months Online Certificate Courses (Cyber Law, and IPRs and Information Technology in the Internet Age) Eligibility: LLM- LLB or equivalent (min 50%); PhD- LLM (min 50%); PG Diploma- LLB or MA in Social Sciences (min. 50%); Online Certificate Courses- 10+2 or equivalent Selection Criteria: PhD- Admission Test (exempted for UGC NET/ JRF, SLET qualified and M. Phil candidates) and Presentation;  LLM- All India Admission Test
Connection and proximity to SCI  
Housed in the Supreme Court building till 1962, ILI constructed its own building overlooking the apex court at Bhagwan Das Road, New Delhi. Prof. Manoj Kumar Sinha, Director of the ILI, said, "The institution functions under the aegis and control of the Supreme Court of India (SCI). We are an integral part of the SCI. Hon'ble Chief Justice of India (CJI) is the ex-officio president of the institute."
Programmes
With its commitment to advanced studies in law, ILI mainly offers doctoral and postgraduate programmes and undertakes periodic revisions of the curriculum to keep it updated. "We have four specializations in LLM, namely, Criminal Law, Intellectual Property Rights, Constitutional Law and Human Rights Law. However, depending upon students' preference, we are currently offering only two of them, i.e., Criminal and Constitutional Law. With one specialization, many other subjects bleed in. For instance, under Constitutional Law, you can write a paper on Centre-State relations, Fundamental Rights and Duties, DPSP, etc.," said Prof. Sinha. 
Talking about the intake, Prof. Jyoti Dogra Sood, Associate Professor and LLM Programme Coordinator at the institute, said, "In many law institutions, primary focus remains on bachelor's and master's take a backseat. Whereas at ILI, it is the main programme. Furthermore, our intake is very limited. We take only about 36-40 students in LLM and eight for PhD. This deepens our engagement with the students and curriculum." Apart from these, five PG diploma programmes and two online certificate courses are also offered here. Merit-cum-means scholarships are also available for eligible students. 
Authority on research
Aiding the authorities, the institute functions as the law think tank to many ministries and departments of the central and state governments. A project related to merger and acquisitions of tribunals was recently undertaken by the ILI for the Ministry of Law and Justice, said Prof. Sinha, adding "We do not have any mandate to bring changes to the legal system in India. We just make our own efforts in the way we can. But in case we are asked, we lend our assistance and advice." 
The institution has successfully published various books, some of the most buzzed include Legal Research Methodology and Copyright Law. Prof. Dogra says, "Sometimes SC asks us to do certain research. Plus various government agencies commission relevant research projects to us. For instance, Central Information Commission entrusted ILI with a project on 'Evaluation of Transparency Audit of Public Authorities,' Ministry of Panchayati Raj gave us a project on 'Study of Case Laws Relating to Panchayati Raj in Supreme Court and different High Courts,' etc. Besides that, we continue to look at the laws in operation and suggest changes." 
Library, the soul of ILI
ILI has one of the biggest libraries in Asia with over 81,000 titles in Law and allied subjects and receives about 190 legal periodicals. Prof. Sinha said, "We keep our library regularly updated to ensure it reflects latest research and writings." The library also has a digital wing called Legal Information Resource Centre (LIRC) which has almost all legal databases, including SCC Online, AIR Infotech, West Law, JSTOR, Lexis-Nexis, Hein-Online, et.al. ILI library is also well equipped to facilitate visually impaired students with resources. 
Publications
Other than books and reports, ILI has been publishing a highly-rated, internationally-reputed, quarterly, Journal of Indian Law Institute, carrying research articles on topics of current importance. It also brings out 'Annual Survey of Indian Law' showcasing latest trends in every branch of law. In addition, an online quarterly journal, ILI Law Review is also published which also contains students' contributions. ILI also publishes a newsletter every quarter and nail sketches of important decisions taken by the SCI. It has also been under the process of digitizing important reports and rare documents of the Commissions and High Courts of India. 
International collaboration
The institution has also signed various Memoranda of Understanding (MoUs) with the foreign universities and research institutions for exchanges of research publications, databases and human resources. Some partnered institutions of ILI involve Korea Legislation Research Institute of South Korea; Harvard University, USA; Dean Rusk Centre of University of Georgia, USA; National Human Rights Commission, etc.
Why higher education?
After LLB, most students feel confused as to whether or not to opt for higher studies. Prof. Dogra says if a student wants to acquaint oneself with not just bare provisions but the nuances, he should opt for a master's degree. "In LLB, we just teach black letter law, but in masters, you understand the adjectives of law and lacunae in it," she says. With an ambition to become the CJI one day, an LLM student at ILI, R K Venkataraman Suhas said, "I wanted to gain an enhanced understanding of the law we practice, so I opted for master's. My father is an Advocate on Record in the SCI. It was not only his dream that I go for further studies at ILI, but also mine. I feel it has opened a lot many avenues for the future and has made me more competent for the options already available to me."   
#With inputs from Pritha Roy Choudhury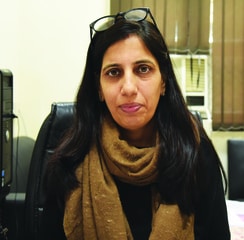 Prof. (Dr.) Jyoti Dogra Sood,
Associate Professor and LLM Programme Coordinator, Indian Law Institute Delhi 
Sometimes SC asks us to do certain research. Plus various government agencies commission relevant research projects to us. Besides that, we continue to look at the laws in operation and suggest changes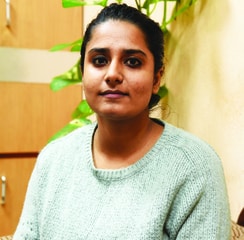 Neha Yadav,
Student, LLM Criminal Law, Indian Law Institute Delhi
ILI is a place where students are prepared for academia. During my LLB days, it was all about reading, learning and knowing about the law, but now I am analysing it
INTERVIEW
Prof. (Dr.) Manoj Kumar Sinha,
Director, Indian Law Institute, Delhi
Q. Can you throw some light on the type of research done by the ILI and its outcome? 
A. We are primarily a research institute of law. Given that we take out a number of publications, a journal of Indian Law Institute itself, we have Annual Survey of Indian Law and numerous other books. We have also taken up many projects for the Government of India, international organizations, etc. thus acting as think tanks of many authority institutions. The bottom line being, we take up a lot of research. Besides that, we also give a standalone focus on research even in our teaching. It forms the core of our pedagogy. Our teachers and faculty members inculcate research values in students right from the start. The students have to spend time in the library, they have to write a quality research paper several times throughout the year and so on and so forth. Thus, by the time they pass out, they have a sound understanding of doing justice to research in law.
Q. Do you think Indian legal education is keeping pace with the world?
A. I would say both, yes and no. For instance, students from National Law Schools have been faring extremely well. They are winning International Moot Court competitions, competing with the best of law schools in the world like Harvard, Yale and many more. However, the overall number of these good institutions is still very limited. 
Q. Why should law students go for higher studies?
A. Law education has come to offer a plethora of opportunities for students since globalization with the emergence of many law firms, litigation as a lucrative career option, a spur in the non-government organizations. Judicial services have also become a good option with many specialized sectors such as corporate, banking, among others. If one wants to gain specialized knowledge, LLM, PhD, PG Diploma and other higher studies options can prove to be highly rewarding for students.