Know all about Immigration Law
Know all about Immigration Law - The set of laws which decide whether a person from a foreign land should be allowed to enter the country, the purpose of such visit, and the duration are called immigration laws. If such an immigrant decides to take Indian citizenship, the naturalization process is also covered under immigration law. Immigation laws are necessary because they are a system to keep track of people (immigrants) movements so as to ensure they behave and conduct as per the laws of the land, and stay away from crime and other illegal activities. In this article to discuss various facets of immigration law, courses in the field, eligibility criteria, colleges, and also job prospects.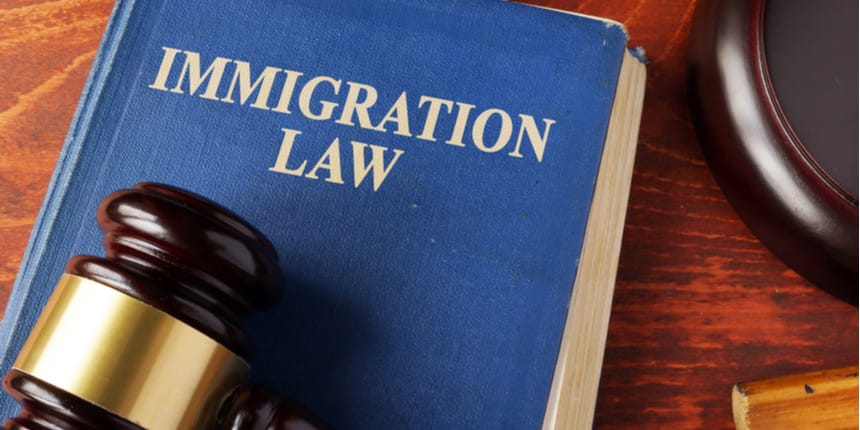 What is immgration law?
Immigration laws determine who is allowed to enter the country, for how long,and purpose of visit. These laws are meant to safeguard the demographic sanctity of a country and to keep away unchecked migration from foreign countries. The naturalization process also comes under the gambit of immigration law.
Immigration laws are also a means to protect the country from terrorism, stop international crimes, like trafficking of drugs and children and women.
Immigration control measures:
To ensure that that a country is not overrun by immigrants, there are different immigration control measures that a country adopts. Some of them are mentioned here:
Visas: All countries allow only if the immigrant has some type of visa. Also, every country decides the number of visas they will issue for a particular type (e.g education visa, travel visa).

Customs at entry points

Passport
Eligibility Criteria for studying Immigration Law:
The eligibility criteria would depend on the course the applicant has chosen to pursue. Generally, a 5-year undergraduate course requires the candidate to have passed 10+2 exam. Meanwhile, for a masters course, one needs to have completed a graduate degree.
Certificate Course:
Pass in Class 12 in any discipline or an equivalent examination from a recognized board.
Popular institutes offering courses in Immigration Law
| | |
| --- | --- |
| Name of College | Course offered |
| | Immigration Laws |
Immigration Law course Admission process:
Colleges may have internal exams or use scores of national exams like CLAT, AILET and LSAT India for admission purposes. In some cases, the merit of the qualifying exam is used, and there is no entrance exam.
Skills required to become an immigration lawyer:
Strong verbal and written skills

Articulate

Through knowledge of immigration laws

Any eye to detail

Research and analysis

Problem solving skills