Law Specialised Courses: Banking and Insurance Law
Indian universities have been witnessing a huge surge in law applicants since 1994. Earlier, studying law was the last resort of a student. Everyone wanted to be a doctor or an engineer. Things drastically changed since the establishment of the National Law University in Bangalore, now known as NLSIU. The establishment of a law school itself was not a big deal. But what mattered most was that for the first time legal education was sought to be imparted in a different pattern than what was being taught previously.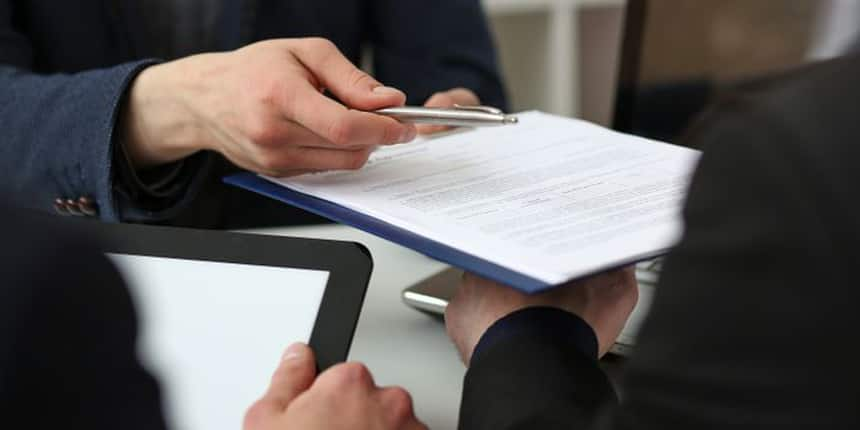 Impact
Law degree came to be recognized like other professional courses, MBBS or Engineering and the curriculum was changed to a full-time five-year course. This meant that a student could join the course after completing 12th standard. Earlier a degree or graduation was compulsory for pursuing a law degree.
Another big reason for spurt in the demand was that students got jobs in various corporate and law firms through campus placements for the first time. This concept was missing earlier as 95 percent of law graduates opted for private practice.
Flip side of the NLU boom
The biggest irony was that NLSIU was established not with the intention to produce in-house legal counsels but to create a new generation of lawyers, who like their foreign counterparts could deal with complex legal issues arising out of commercial transactions and not merely becoming competent in areas like the CPC and CrPC and IPC.
The flip side of this change can be witnessed now with the mushrooming of self-proclaimed law schools like it happened in the 80's and 90's when engineering colleges and business schools sprouted across every nook and corner of India.
It is a sad state of affairs that majority of them have no good faculty or infrastructure or resources to impart the best education practices and knowledge to a budding lawyer. The time has come for the BCI (Bar Council of India) to regulate such colleges and schools or else we will end up creating two types of lawyers, one who has the best of education and the other who ends up feeling like an Alice in Wonderland.
Having said so, let us examine the opportunities available for a young law graduate. There is a huge demand for lawyers in the banking sector, lawyers who study banking and insurance law, in India as both private and public sector banks need law officers or in-house counsels.
How to get there?
A law graduate with an aptitude in banking and finance can find an opening in a bank as a law officer. The entry-level age for a law officer in a bank should not exceed 30 years. One can apply as and when the banks invite applications, subject to the conditions stated therein.
Once shortlisted, the candidate has to undergo a written test which evaluates the candidate's knowledge and aptitude, especially in banking laws. Successful candidates are called for an interview which consists of group discussions as well as a personal interview wherein questions are asked about one's knowledge of law.
Career Graph
Law officers in most public banks are considered as 'specialist officers' till they reach the level of AGM (Assistant General Manager) or DGM (Deputy General Manager). However, in some banks, a law officer loses his specialist tag once he is promoted to AGM or DGM. He is then posted in the 'general cadre'. This enables the bank officer to have much better prospects of becoming a GM (General Manager), CGM (Chief General Manager) or an ED (Executive Director). Classic examples of law officers who migrated to the 'general cadre' and who became the CMD (Chief Managing Director) of public sector banks are K. Kannan of Bank of Baroda and Ramnath Pradeep of Corporation Bank.
Job role of an in-house Counsel in insurance Companies
• Vetting selected documents referred to the department.
• Preparation of standard documentation.
• Liaising with external legal counsels.
• New products/services to be offered: Starting from the aspect of board proposal, to the point of inking the deal and kicking off the new business.
• Keep a check on pan-company activity.
• Ensuring legal compliance of day-to-day operations with various legal and regulatory regimes.
• Facilitate legal compliance and documentation for cross-border acquisitions, investments, deals, etc.
• Liaise with external legal counsels of foreign jurisdictions to ensure that its operations do not contravene/violate relevant laws.
• Determining the tax liability on a proposed incentive/ benefit given to employees.
• Advising the HR Department regarding compliance of labour laws like contract labour, disciplinary action against certain employees.
• Protecting employees from frivolous criminal complaints.
• Protecting the company's IPR and domain names globally.
Advising the management to make strategic decisions based on a commercial understanding and thorough legal analysis.
Have an eye for finance and book-keeping
In private sector banks, recruitment to the law department is subject to each bank's policies and procedures. Some private banks also go in for campus recruitments. While a law officer in a private sector bank may get much better operational freedom, a wider canvas and a variety of matters to deal with, he/she will never be considered in the 'general cadre'.
Therefore, those who aspire to become an in-house counsel in a bank should take banking and its operations as a special subject and should have an elementary knowledge of finance and bookkeeping. They can also get a certificate course in these areas.
Job role of an in-house lawyer in bank
• Advising business departments on security creation for loans and advances, verifying title of property based on lawyers' report.
• Vetting documents of property acquisitions and leased properties of the bank
• Advising on claims/litigations by customers or other parties against the bank
• Delving into the commercial understanding as well as legal technicalities of new age products like sale of NPAs, structured deposits, derivatives, etc.
• Keeping abreast of and advising the management of various capital market regulations as banks are becoming increasingly exposed to capital markets.
• Ensuring that new products and processes of the bank are in compliance with RBI directives/banking norms.
• Appraising various departments of the bank about the risks associated while dealing with governmental entities or acting on behalf of governmental entities.
• Liaising with external legal counsels/law firms in foreign jurisdictions for raising capital in foreign markets
Be on your toes
In some companies, the law officer is also entrusted with the work of compliance. In order to achieve the same, one should not only have the basic knowledge of regulations, but should also keep himself abreast of the changes happening in the field. Similarly, there is another career avenue as in-house counsel in insurance companies. Aspiring candidates need to have a special knowledge of insurance laws and regulations. There is a lot of scope in this area for young law graduates. All said and done, studying law now opens up more career avenues than perceived.