Legal learning and profession in times of AI
When a disruptive technology emerges in the market, the basic question arises is that how it will affect the legal profession and legal education. Prof. Avinash Dadhich, Principal & Associate Dean, IFIM Law School talks about how AI is making headways in legal education...
The evolution and existence of human civilization are mainly based on its virtue of adaptability with new challenges and opportunities with inventions of path-breaking technologies. It had started with the three major inventions; fire, electricity and the Internet, and now the countries around the globe are examining the potential socio-economic, legal and technical challenges and opportunities out of applying new revolutionary technology; Artificial Intelligence (AI). AI is the next big thing in the industrial application of technology in all major sectors. When a new disruptive technology emerges in the market, the basic question that strikes our mind is how this is going to affect the professional service sector. And the legal profession and legal education are not exceptions.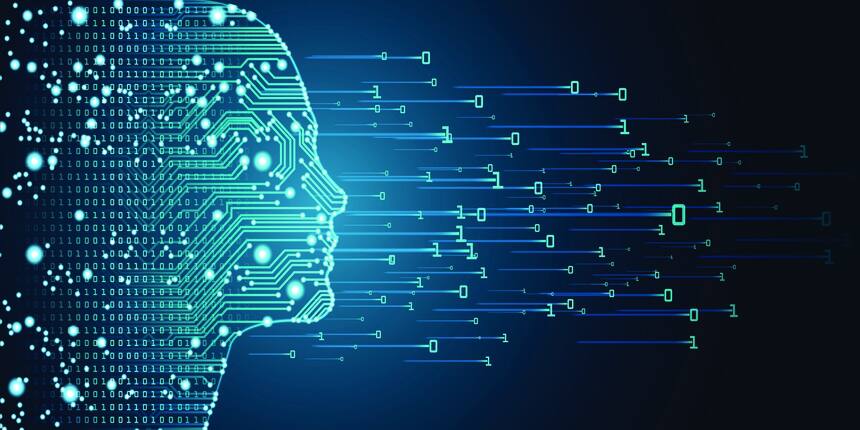 What is AI?
If you peel the term 'artificial intelligence', then three key elements would come forth. Firstly, the capacity to gather information and facts by the cognitive computing system, secondly to analyse the gathered data, and lastly to make decisions based on the analysis. In layman's terms, the ability of a computer to reason and perform a task associated with humans is nothing but artificial intelligence.
AI & Legal education 
The industry consistently complains that law schools are not up to the level to train graduates who are ready for the technology-driven 21st-century legal job market. Prof. Richard Susskind from Oxford Law School, University of Oxford, has rightly expressed the fear that we are training young lawyers to become 20th century lawyers and not 21st century lawyers. He argues that the present law school education system prepares students to become "bespoke, face-to- face, consultative advisers who specialize in the black-letter law of individual jurisdictions" rather than the "flexible, team-based, technologically-sophisticated, commercially astute, hybrid professionals."
Growth of AI
The current age of emerging technologies is accelerating the growth of AI. AI has already transformed the work process in the legal service sector by automating repetitive tasks. Law schools are under increasing pressure to meet the demands of a rapidly evolving profession and employment market. Graduates studying for future legal employment market must understand the effects and influence of AI on the practice of law and be prepared to oversee their application and the subsequent processes involved.
AI as an opportunity
An end goal can become effective if the process is right. Justice is the goal of the entire legal system which can be achieved more effectively; if we improve the entire process to reach that goal with the help of AI. "Justice Delayed is Justice Denied." Time plays a key role in the judicial system and the AI application system will help the entire legal system to save time. Computers can analyse more information in less time. Lawyers spend umpteen time in mundane tasks like proofreading, searching case laws and statutes etc. which will be saved by AI application.
The primary arena where AI can play a major role is in reviewing the documents, analysis of contracts, proofreading, error correction, language follies, legal research, arranging data etc which will help to reduce the burden of lawyers and they can channelize their energy in more productive matter.
Various AI-based technologies are nowadays used by law firms to increase its efficiency and performance. KIRA is an example of one such AI platform designed to analyse data from the contract, to perform due diligence, lease abstraction etc. RAVN is also a platform which helps in organizing and summarizing data. Certain chatbots are also designed as a self-help tool for the victims like LAWBOT is developed to help victims of sexual assault in the United Kingdom. Law scholars and researchers can use AI based research platform to get the required data in less time and make the classroom more interactive and interesting. 
AI as a challenge
Just as every coin has two sides, in the same way, if AI usage presents a vast range of opportunities and shows starry future; it also comes with certain hurdles which need to be tackled effectively.
The biggest challenge is to literate the technologically crippled mindset of law schools. Another issue which revolves around AI is cost. Usage of AI can increase the cost of entire legal education and which might not suit the pocket of a huge population, thus it is also required to develop pocket-friendly AI legal applications.
As the usage of AI would increase, potential issues like data privacy, intellectual property protection and legal ethics will also arise. Before taking a leap towards the futuristic legal and regulatory challenges, it is necessary to equip our current legal education structure and mechanism to develop collaboration with tech and legal services sectors to strengthen in-house capabilities.
Conclusion
The classic French critic Alphonse Karr has said: "We can complain because rose bushes have thorns or rejoice because thorns have roses." In the same way, we should not only see the steeplechases when it comes to AI and legal field, but should see the advantages and benefits the technology brings along with it.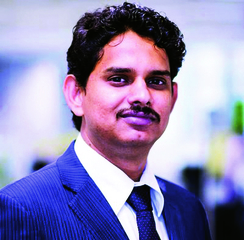 Prof. Avinash Dadhich,
Principal & Associate Dean, IFIM Law School