LSAT India Exam Centres 2021 - Check State Wise Test City List
LSAT India Exam Centres 2021 - Pearson VUE, which is the exam conducting body will conduct the LSAT India 2021 in online mode and candidates will be allowed to take the test from their homes which means no LSAT India 2021 exam centres will be allotted to the candidates. The test will be proctored remotely using AI-assisted technology and will be recorded using the web camera of the computer. Prior to the COVID-19 pandemic; the test was conducted at around 24 exam centre locations across India. So when filling out the application form, LSAT India aspirants needn't have to select an exam centre as they did earlier. In pre-COVID times, when the details of allotted exam centre, like name and address were mentioned on the LSAT India admit card. This time around the LSAT India admit card 2021 will instead contain details like date and time of the LSAT India 2021 exam and roll number. Go through the rest of the article to learn the full details about LSAT India 2021 exam centre.
Latest Updates for LSAT India
1 hour ago:

LSAT-India 2021 application from extended till May 16 - Apply here

24 Apr 2021:

The LSAT India 2021 application form will close on May 14 (instead of June 4); to apply - Click here

24 Apr 2021:

LSAT India 2021 exam rescheduled; to be conducted from May 29 onward (instead of June 14)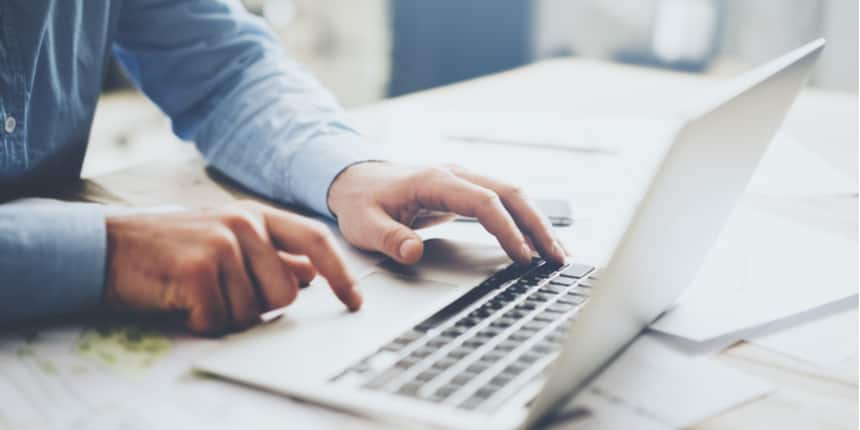 LSAT India 2021 entrance exam will be conducted for admission to law programs like BA LLB, BBA LLB, 3-year LLB, and LLM offered by participating colleges. Desirous applicants need to fill the online application form of LSAT India 2021 before the last date.
LSAT India 2021 Exam Centres
Below is the list of the LSAT India exam centres where the entrance exam was earlier conducted. However, with the changes approved in the test modalities, no exam centre will be issued now.
LSAT India exam centres
S.No

City

Centre Address

1

Ahmedabad

L J Institute S G Highway Campus, LJ Campus, MCA Building, Between Kataria Motor and Sanand-Sarkhej Circle, S. G. Highway, Ahmedabad, Gujarat -382210

2

Bangalore

Alliance University, 19th Cross, 7th Main, BTM Second Stage, City Campus 1, N.S Palya, Bangalore, Karnataka - 560076

3

Bhopal

Sagar Institute Of Research & Technology, Ayodhya Bypass Road Opp. Minal Residency , Bhopal, Madhya Pradesh - 462041

4

Bhubaneswar

Indus School of Engineering, Barakuda Heights, PO- Panchagaon, District Khurda, Bhubaneswar, Odisha -752050 (Near OAC College)

5

Chennai

VIT School Of Law, Chennai Campus, Vandalur - Kelambakkam Road, Chennai, Tamil Nadu - 600127

6

Delhi - Rohini

Mount Abu Public School, Sector-5, Rohini, Near Rajiv Gandhi Cancer Hospital, Delhi-110085

7

Delhi – Preet Vihar

Bharti Public School, Swasthya Vihar, Vikas Marg, Near Nirman Vihar Metro Station - Delhi - 110092

8

Jaipur

Jagannath University, IP - 2 & 3, Phase IV, Sitapura Industrial Area, Opp. Chokhi Dhani, Jaipur, Rajasthan - 302022

9

Kolkata

JIS University, 81, Nilgunj Road, Jagarata Pally, Deshpriya Nagar, Agarpara, Kolkata, West Bengal - 700109

10

Lucknow

City Law College, Jankipuram Vistar Khargapur Jagir, Sector 9, Near APJ Abdul Kalam University, Lucknow, Uttar Pradesh - 226021

11

Mumbai

A.P Shah Institute Of Technology, Survey no. 12, Opposite Hyper City Mall; Ghodbunder Road, Kasarvadavali, Thane West Thane, Maharashtra - 400615

12

Nagpur

G H Raisoni Law School, 345, Shradha House, Kingsway Road, Nagpur, Maharashtra - 440 001

13

Raipur

Kalinga University, Village Kotni, Near Mantralaya, Atal Nagar, Raipur, Chhattisgarh-492101

14

Ranchi

Chhotanagpur Law College. Tata Road, NH 33 Nyay Vihar Campus, Near Namkum Police Station, Ranchi, Jharkhand - 834010

15

Indore

Indore Institute of Law, Rau Pithampur Road, Opp. IIM, Indore, Madhya Pradesh - 453331

16

Dehradun

ICFAI Law School, Rajawala Road, Central Hope Town, Selaqui, Dehradun, Uttarakhand - 248197

17

Guwahati

Gate Institute, 3rd Floor, Apsara Palace, M.R.D. Road, Opposite State Bank Of India, Chandmari, Guwahati, Assam – 781003

18

Patna

Complete Information Technology Education Center (P) Ltd. (CITEC) 2nd Floor, ABC Complex, Exhibition Road, Patna, Bihar - 800001

19

Jammu

Ask Learning Centre, 13-B Commissioner Lane, Near ESIC Office, Opp Nirankari Bhawan Parking Gate, Shastri Nagar, Jammu - 180004

20

Varanasi

Tekriwal Educations Pvt Ltd.

c/o Blitz Intitute of Creative Arts (BICA), 2nd floor, Shakumbhari Complex, Bhelupur,Varanasi, Uttar Pradesh – 221005

21

Hyderabad

Moksh Innovators (I) Pvt Ltd,

C/O RISHI M.S Institute of Engineering and Technology for Women, Near JNTUH, Nizampet Cross Road, Kukatpally, HYDERABAD, Telangana -500085

22

Kochi

Vidya Bharti Group Of Institutions, VB Tower, Kochi University Road, Kochi University, PO Kalamassery Kochi, Kerala - 682022

23

Vijayawada

BDPS, Swarna Lok Complex, 4th Floor, Eluru Road, Near Swarnalokh Complex, Apsara Center, Governor Peta, Vijayawada, Andhra Pradesh – 520002

24

Chandigarh

Aryans G

LHI, JAMMU, VARANASI, LUCKNOW North

MUMBAI, NAGPUR, AHMEDABAD, JAIPUR West




roup of Colleges, Village Nepra, Chandigarh- Patiala Highway, Between Rajpura and Banur, Rajpura, Punjab – 140401
LSAT India Test Centres 2021 - Key Points
The LSAT 2021 entrance exam will not be conducted at the exam centres, rather, candidates can appear in the exam from their homes or a location of their choice.

As per exam pattern of LSAT-India, the entrance exam will be conducted in online mode.

The LSAT 2021 India admit card will therefore not mention details related to exam centre.

To take the online exam to be proctored remotely, candidates need to do verification and online check-in before sitting in the exam

The candidate shouldn't use illegal items like written material, electronic gadgets, etc during the exam. Any unfair practices like cheating, if recorded on the web came may lead to the disqualification of the candidate.

Since the online LSAT India 2021 exam will be proctored remotely, the candidate will be assigned testing times, explained in detail below.
Online LSAT India 2021 testing time allotment
Instead of test centres, candidates appearing in the online LSAT India 2021 exam will allotted testing times a ew days prior to test delivery window. Allotments will be made based on parameters like location of the candidate and specific proctoring requirements.
News about allotment of session (date and time) will be intimated to the candidate within a few days of closure of registration.
Online LSAT India 2021 exam - Prohibited items
To take the online exam, the candidate is not required to have anything apart from a webcam-enabled computer system and internet connectivity.
| | |
| --- | --- |
| Allowed | Not allowed |
| A transparent water bottle and an analogue wristwatch. however, are allowed. | Paper, writing implements, electronic devices, digital watches, calculators, study material, cameras or recording devices, headphones, PDA etc. are not allowed in the testing area |
The testing area should ideally be quiet, well-lit, and be private place, to ensure there is little interruption. The workspace has to be clean and mustn't have any prohibited items. The entire face of the candidate should be clearly visible throughout the test. Once the test begins, one mustn't move out of view of the webcam or change working environments until the online LSAT India 2021 test concludes.
Dress Code for Online LSAT India 2021
LSAC will proctor the online LSAT India 2021 exam session live, and video of the test session will later be reviewed by LSAC personnel. So, candidate should dress dresses in a manner as they would normally if they were taking the test at a physical testing centre in person. Clothing that obscures the face from the camera's view, including hats or hoods (with the exception of religious apparel), sunglasses, and headphones, should be avoided.
What equipment is needed to take the online LSAT India 2021
To take the online test remotely, the candidate will need a laptop or desktop computer with the following configuration:
Windows 8 or above Operating System, 2-4 GB and above RAM, Dual Core / i3 or above processor, attached or integrated Camera, Internet with consistent speed (as equivalent to browsing), Updated Web Browser (Chrome or Firefox), 15 GB or more of free disk space and a functional Audio-Video-Microphone. Also, the web browser should have pop-up blockers disabled in order to launch the test successfully. The candidate is also advised to install a branded Antivirus in the system.
Any candidate who doesn't have the desired equipment, they need to contact DiscoverLawindia@lsac.org and get the necessary guidance from LSAC officials.
Candidates seeking admission to participating colleges of LSAT India can fill the application form of LSAT India 2021, provided they meet the eligibility criteria of the college they intend to get admission to. Interestingly, the LSAT India doesn't prescribe any specific eligibility criteria for appearing in the exam. The LSAT India application filling process would include steps like registration, filling of essential details, uploading of documents, and payment of the application fee. Admit cards for appearing in the exam will be issued to only such candidates who have duly filled the form and paid the fee.
Frequently Asked Question (FAQs) - LSAT India Exam Centres 2021 - Check State Wise Test City List
Question: When will the LSAT-India 2021 be conducted?
Answer:
LSAT India 2021 exam will start from June 14 onward (instead of May 10 as notified earlier). Also, candidates have the option to take the exam on March 24, application for which closes on March 14.
Question: How can I check my LSAT-India exam centre?
Answer:
You need not check the LSAT-India exam centre as the exam will now be conducted in online mode and you can appear in the test from your home or a location of your choice.
Question: How will my test will be monitored if I appear in LSAT-India from home?
Answer:
You will have to open your webcam in order to sit in the test, the entire examination will be recorded and artificially proctored.
Question: Will I get the admit card tom check in for appearing in the test?
Answer:
Yes, the admit card of LSAT-India will be issued in online mode and you will have to do the online checking and verification.
Questions related to LSAT India
Showing 150 out of 150 Questions