LSAT-India: A test of reasoning skills
Here's a law entrance exam conducted in India at par with global standards that tests whether you have the reasoning skills required to enter the competitive legal domain...
Are you vying for one of the best law schools in India which will pep you up on theoretical concepts and also expose you to the legal needs across the globe? LSAT India will help you gain access to prestigious law schools like Jindal Global Law School, Sonipat. "Almost every law school in the US, Canada, Australia and even other parts of the world admit students only through LSAT," says Anand Prakash Mishra, Head of Admissions at Jindal Global Law School.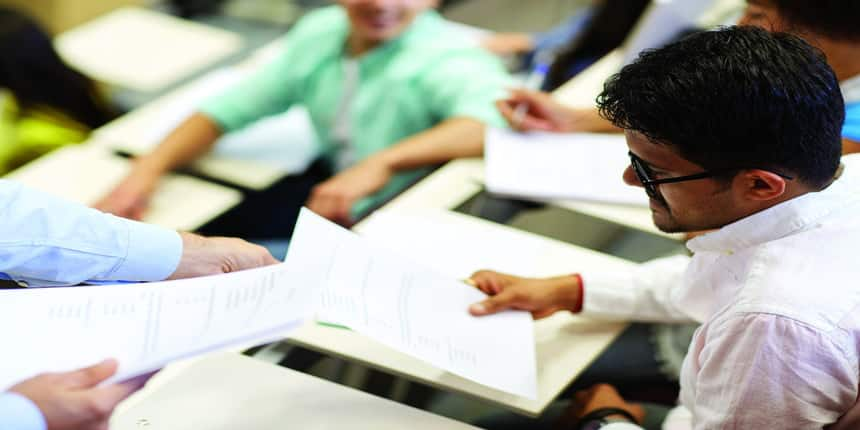 Why LSAT—India?
LSAT—India assesses your aptitude to study law. It tests your logical and analytical reasoning along with your English reading and comprehension skills. It is also a test to check your ability to comprehend and interpret information.  "LSAT—India is designed to be a difficult test in order to ensure that it provides information about students of all ability levels," says Jason Dickenson, Senior Test Developer, Law School Admission Council (LSAC), which conducts LSAT—India through Pearson VUE that grants admissions to more than 50 law colleges across India. 
What makes LSAT—India different?
LSAT—India does not have mathematics or general knowledge or legal aptitude as that of CLAT or AILET. It is designed specifically to assess those reasoning and reading skills that students need to do well in legal education. "Research in legal education both in North America and across the world demonstrates that it is the very high-level and complex reasoning and reading skills that are called upon in legal education that best predict success in law school," adds Dickenson.
LSAT—India differs from the North American and Australian LSAT because it is designed to be used in the context of India's higher education. It is designed for an undergraduate admissions test and also for a postgraduate admissions test for legal education in India. Therefore, the difficulty level has been made adaptable to both the intentions.
Preparing for LSAT—India
The best way to prepare for LSAT—India is to practice. You can use the tests available on its official website for this purpose. This will familiarize you with the exam pattern of LSAT India. Initially, you need to work through all of the questions on this test, without timing yourself. Practice will hone the skills for attempting in the entrance exam. Although each individual test is unique with no questions that overlap with other tests, the different types of exercises captured in the test questions are repeated in each test, so all LSAT—India tests are very highly parallel with one another. Practicing will familiarize you with the sort of questions you can expect to find on your test and how those questions are worded. 
Once you understand the pattern of the questions, take the last two practice tests under full testing conditions. You will need to take four test sections, each of 35 minutes duration. In this stage of your practice, you should not check your answers until the entire test is over.  
Role of practice
Practicing this way will not only help you have a grasp on the type of questions in each section but will also increase your confidence. According to Dickson, the question pattern of LSAT—India is usually set in such a manner that even if you can attempt a little higher than 50 percent correctly, then your score is highly respectable and you have a chance to secure the seat you aspire.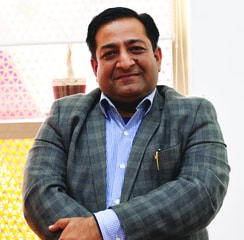 Anand Prakash Mishra,
Head of Admissions, Jindal Global Law School
Almost every law school in the US, Canada, Australia and even other parts of the world admit students only through LSAT
INTERVIEW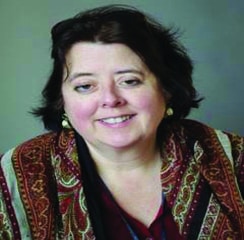 Lily Knezevich,
Senior Vice President for Learning and Assessment, Law School Admission Council
Q. Why LSAT—India not have Mathematics and GK/Current affairs?
A. LSAC has conducted validity studies in many contexts over the years, and these studies have confirmed the importance of these high-level reading and reasoning skills to legal education. LSAC research has shown that this fact holds whether the education is for a common law tradition or a civil law tradition. LSAC has partnered with schools of law in the EU and in Asia to conduct research on the predictive validity of the LSAT and its question types and that research has confirmed the relevance of the skills assessed by the questions in the LSAT—India for legal education in every nation that has been studied. 
Q. Why is it that there's so much stress on the Logical Reasoning part?
A. The Logical Reasoning section generates a great degree of psychometric information because each of the questions is independent from all the others in the test. The Logical Reasoning question type is not set-based. That is, each question in the section is based on its own short argumentative passage. Hence, in a section of 25 Logical Reasoning questions, there will be 25 short argumentative passages. The other two sections (Analytical Reasoning and Reading Comprehension) are each divided into four sub-sections, where each sub-section depends on a common passage. 
Q. How is LSAT—India different from LSAT in terms of standards of questions presented?
A. LSAT—India is constructed according to the exact same rigorous and high standards as are used to construct the North American and Australian LSAT. It is assembled by the same professional test development staff using the same sets of data and the same criteria as is the North American LSAT. The test questions are written by the same staff and with the same criteria as the North American LSAT. The intense rigor of the standards and the quality control procedures that go into LSAT—India are the same as those that go into the LSAT given for admission to law schools in North America and Australia.   
Questions related to LSAT India
Showing 134 out of 134 Questions
Law School Admission Test for India (LSAT India)