LSAT—India 2023 exam will be conducted online through remote-proctored test mode. This means that candidates will be able to appear for the entrance exam from the comfort of their homes. However, there are some LSAT—India test requirements and equipment requirements that candidates need to fulfill in order to appear for the exam. The LSAT—India exam will be proctored remotely using AI assistance. Candidates will have to open their web camera for the duration of the exam. There are other test requirements apart from the web camera that candidates need to meet. Currently, Pearson VUE is conducting the system readiness check for LSAT—India June 2023 exam from April 20 to June 5, 2023. Read on to get detailed information about LSAT—India test requirements, equipment requirements, exam day guidelines and other relevant details.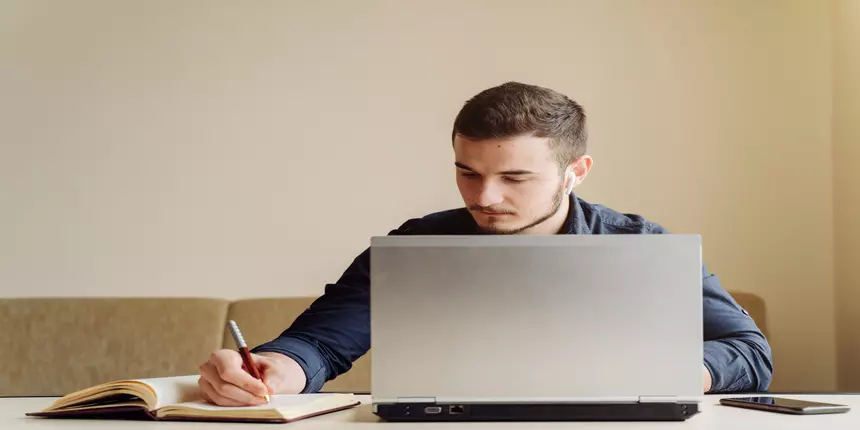 LSAT—India June 2023 Test Requirements; A complete guide for appearing for the home-based test
LSAT—India Testing and Equipment Requirements 2023
Candidates who have registered for the LSAT—India 2023 exam can take the exam from anywhere using a desktop or laptop. Candidates must note that the exam cannot be taken from a mobile phone. Before the date of exam, Pearson VUE will conduct a system readiness check for students where students can check the readiness of their systems and also get technical assistance for any kind of queries or issues. The detailed testing and equipment requirements for LSAT—India 2023 have been given below:
Operating System Requirements
Windows Operating Systems supported:

Windows 11 (64-bit) (excluding 'S Mode')

Windows 10 (64-bit) (excluding 'S Mode')

Windows 8.1 (64-bit) (all editions except 'RT')

Windows 8 (64-bit) (all editions except 'RT')

Other Windows OS requirements:

Windows Operating Systems must pass Genuine Windows Validation.

Dual Core / i3 or above processor.

Note that Windows Vista, Windows XP, and Windows 7 are strictly prohibited for exam delivery.

Mac Operating Systems supported:

macOS 10.12 (excluding beta versions)

macOS 10.13 (excluding beta versions)

macOS 10.14 (excluding beta versions)

macOS 10.15 (excluding beta versions)

macOS 11.1 (excluding beta versions)

macOS 11.2 (excluding beta versions)

macOS 11.3 (excluding beta versions)

macOS 11.4 (excluding beta versions)

macOS 11.5 (excluding beta versions)

macOS 11.6 (excluding beta versions)
Technical Requirements for computer system
Apart from the operating system requirements, the laptop or desktop that candidates will use to appear for the exam must fulfill the below-given requirements:
Candidates must not use a computer system that is administered by a network configured under a corporate firewall. If candidates are taking the exam from a corporate desktop or laptop, it might turn out to be a very difficult testing experience for them as corporate organizations have stringent rules.

The OS system must have a minimum RAM of 4 GB.

The system must have an attached or integrated web camera. Also, candidates will be required to provide access to the camera to video capture the exam.

The desktop or laptop must have administration rights to allow installation of new apps.

The average internet speed must be between 2 to 5 mbps.

Mobile phone hotspots or dongles are not advised for internet connection for taking the exam.

Chrome (82.0 or above), Firefox (68 or above), Safari (Latest version) web browsers for windows are supported for the exam.

For MAC operating systems, Safari (14.1.2 and above), Chrome (94.0.46 and above) and Firefox (92 and above) are supported.

Internet Explorer/ Edge web browsers are strictly prohibited.

Candidates must disable pop-up blockers in the system from which they are taking the exam.

Candidates must have updated anti-virus software installed on their systems.

Internet cookies should also be enabled.

During the exam, candidates must not open any other applications like Skype, Team Viewer, MS Teams, Zoom, GoToMeeting, ShareIt, Webex, etc.

Tablets and mobile phones are not allowed for taking the exam.
LSAT—India Exam Day Guidelines 2023
Ensure that you are sitting in a quiet area with enough lighting to allow the web camera to capture your face.

Candidates must attempt the exam sitting alone. No other person except the candidate shall be allowed while taking the exam.

Sunglasses and caps are prohibited during the exam.

Candidates should also be mindful that the web camera is capturing them properly.

Candidates must be sitting in the frame during the exam and make sure there is adequate lighting to capture their face.

Candidates should not wear any watches, smartwatches or bands as there will be a timer present on the screen.