LSAT India vs LSAT Global - Are they interchangeable?
LSAT India vs LSAT Global - Are they interchangeable? - Law School Admission Council (LSAC) conducts the Law School Admission Test (LSAT) internationally for admission to several law schools in the USA, Canada and other countries. However, in the case of India, LSAC has an India specific law admission test; LSAT-India. Both LSAT and LSAT-India focus on Reading comprehension, Analytical abilities and logical reasoning. Then, how are they different? Can we use the LSAT India 2020 score for admission to a law school where LSAT (international) is accepted?. Read the article to know more about LSAT India vs LSAT Global and other related information.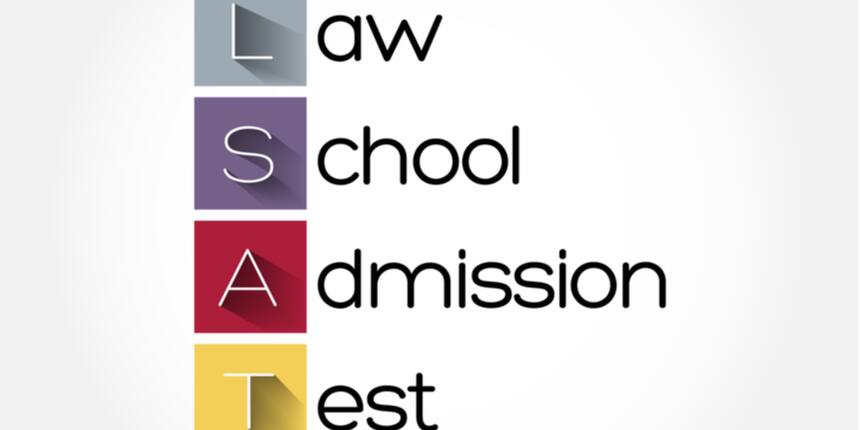 LSAT and LSAT India - General overview
Particulars

LSAT-India

LSAT

Conducting body

Law School Admission Council

Frequency

Once in a year

Four times in a year

Type

India specific

Global

Level of difficulty

Moderate

Tough

Subjects/sections

Reading comprehension

Analytical abilities

Logical reasoning (1)

Logical reasoning (2)
How is LSAT-India different from LSAT (international)?
As the name suggests, the LSAT-India is particularly designed after considering the law education in India where the legal education starts at the undergraduate level, and students come directly from their schools, hence the LSAT in the Indian context cannot be like the one conducted at the international level. As Dr Jason Dickenson, Director, India Testing - Law School Admission Council says, LSAT at the international level, in its original form, is designed to test the candidates at postgraduate level. So, there is a big gap in terms of education and hence the LSAT India has to be somewhat easier than the original LSAT. Also, LSAT-India is conducted for admissions to both LLB and LLM programmes whereas LSAT is mostly conducted for postgraduate law programmes.
The LSAT (international) is conducted 4 times in a year, and the exam centres of the test are available in several countries. Whereas, LSAT-India has to be as per the academic year followed in India and hence it is conducted only once in a year.
For other particulars like the syllabus, test scheme, scoring, the LSAT and LSAT-India are somewhat similar except that the level of exam is moderate in India from what we see in the original form of LSAT.
LSAT vs LSAT-India - are they interchangeable?
Certainly not, with the LSAT-India, in its current form cannot be interchanged with the LSAT(international). No law college outside India accepts LSAT-India because they are already accepting the LSAT(international) or some other exam. Being an India specific exam, LSAT-India has its limitations as it can be used only in India.
LSAT or LSAT India - What exam should I choose?
The answer to this question depends on the requirements of the candidate. If a candidate wants to study abroad, LSAT-India will not be the option to choose. In such a case, he/she will have to appear in LSAT (International) because that is what is accepted by several law schools across the world.
LSAT-India is a good option for the candidates who are looking for admission to the Indian law schools such as Jindal Global Law School, ICFAI Law School Hyderabad, GD Goenka University School of Law, Indore Institute of Law and other LSAT-India participating institutes.
However, if the candidate is eying for a seat in national law university, LSAT-India will not be the right option. Admissions to the national law universities are offered only on the basis of Common Law Admission Test which is conducted by the Consortium of National Law Universities.
How good is LSAT-India?
The acceptability of the law entrance exam is one parameter that we must look at before deciding whether it is a good option or not. LSAT-India was conducted for the first time in 2009-10 and today, more than 70 law colleges accept the LSAT-India score and these include some top private law colleges like Jindal Global Law School, School of Law, UPES, Dehradun, ICFAI Law School and others.
LSAT-India is very different from the other law entrance exams such as CLAT, AILET, SLAT that are conducted in India. Most law entrance exams focus on testing the candidates on subjects like Current affairs, legal aptitude, general knowledge, maths etc, whereas, LSAT-India focuses on reading and comprehension ability, analytical thinking and logical reasoning. So, there is a big difference between LSAT-India and other law entrance exams conducted in India. In terms of students taking the exam, there are exams like CLAT and MHCET law in which more than 50,000 candidates appear every year. LSAT-India has also steadily gone up, and today thousands of students are taking the LSAT-India exam.
Questions related to LSAT India
Showing 135 out of 135 Questions
Law School Admission Test for India (LSAT India)