Studying law can open many doors for you and enhance your career prospects. However, the first step in your legal education journey most likely will be a law school entrance examination. All the major law entrance tests such as the LSAT—India, CLAT, AILET, SLAT etc. are designed to assess a candidates' skills which are considered essential, by their creators, for success in law school and in the practice of law.
Latest: CLAT Previous Year Question/Sample papers. Free Download
Don't Miss: CLAT 2023 Preparation: Tips by Expert. Check Now | Top Legal Maxims. Check Now
Colleges Accepting Applications: To check the list of Institutions accepting BA/B.Com LLB Applications Click Here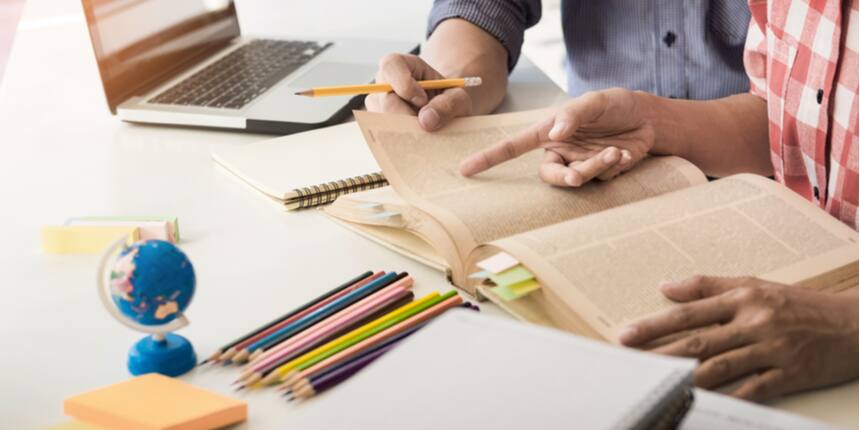 Mistakes You Should Avoid While Preparing for Law Entrance Exams
Just like with any other entrance test for professional education, law entrance tests also require dedication, skills and most importantly commitment.
Choosing Law as a Career
Before you even begin preparing for any law entrance test you should ask yourself: Am I choosing law as a career because -
Of pressure from my family or friends?

Is it a popular career choice?

Is it a financially rewarding career?
OR
Making the decision to pursue one of several legal career tracks is a serious commitment for aspiring lawyers in India since it entails at least five years of law school, followed by the All India Bar Examination (AIBE), and preferably, some practical legal experience. Your commitment alone will keep you motivated to remain on your chosen path for that long, no matter what.
Mistakes you should avoid while preparing for Law entrance exams
Not Starting Preparation Early
Students may think that they can clear an entrance test by simply starting 1 or 2 months before the test date. Almost all entrance tests require a minimum of 6 months for preparation and some even more. For LSAT—India, one needs to focus on critical thinking skills, and this is not a skill you can simply memorize. It takes time, and most importantly, practice to learn to think critically.
Therefore, even if you have somehow got the perception that it is an easier test, start preparing early and create a study plan incorporating enough time to work on each of the skills required for the test. For some other tests, you may need to focus on general knowledge, current affairs and mathematics, among others and these require preparation time too.
Studying for too Long
As it is important to prepare well, it is also important to know when to stop; take sufficient breaks to recover from the fatigue and to refocus.
A lot of students believe that the only way to succeed is by studying for hours and completely cutting off oneself from the rest of the world. This will only stress you. Plan well to incorporate breaks for exercise and spending time with family and friends. These breaks will help you destress as preparing for an entrance test along with your XII class board can be a very daunting task.
Not Taking Enough Practice Tests
The importance of practice can never be overemphasised. The only way to improve is to intensively practice the skills required for the law entrance test. And the most direct way to do that is to take as many law entrance practice tests as possible; especially focusing on the subjects that the test you are taking will assess you on. Add assessment time in your study schedule so that you understand the progress you are making - know your strengths and also the areas to focus on.
Not Taking Timed Tests
Taking practice tests and actual tests can be a completely different experience if you do not replicate the testing environment while taking the practice tests.
For LSAT—India, you can take the PrepTests available via LSAC LawPrepsm under timed conditions. These tests are timed to allow you to understand how to divide your time during the test so that you are able to complete your test in time and have some time for revision as well. Since these tests are delivered on the same platform as the real test, one gets the experience of the actual test day while taking practice tests. If you are not taking timed tests you will find yourself struggling with time on the day of the test. Taking timed tests also helps reduce stress as you will feel familiar with the interface on the test day and not waste time understanding the navigation of the test.
If you can avoid the above mistakes, you will find that preparing for the test in itself is a rewarding experience for you. This journey will help you succeed not only in the law entrance test you are taking but also succeed in your legal career.
Prepare well and do your best. Even if you make any mistake listed above, make amends on the way and keep moving forward on your path to legal education.
Author
Yusuf Abdul-Kareem
Vice President of Emerging Markets, Law School Admission Council (LSAC)