Niche Law Courses: Plan and pursue something special
Add a distinct flavour to your law degree with specializations in relatively untapped and upcoming fields, which can enhance your professional profile...
Law is inherently interdisciplinary in nature. It gets shaped by other disciplines and, in turn,  shapes them. Changing trends like the advent of telemedicine, artificial intelligence and  start-ups et al necessitate the need for specialized professionals who can understand these niche areas and interpret them in conjunction with existing laws.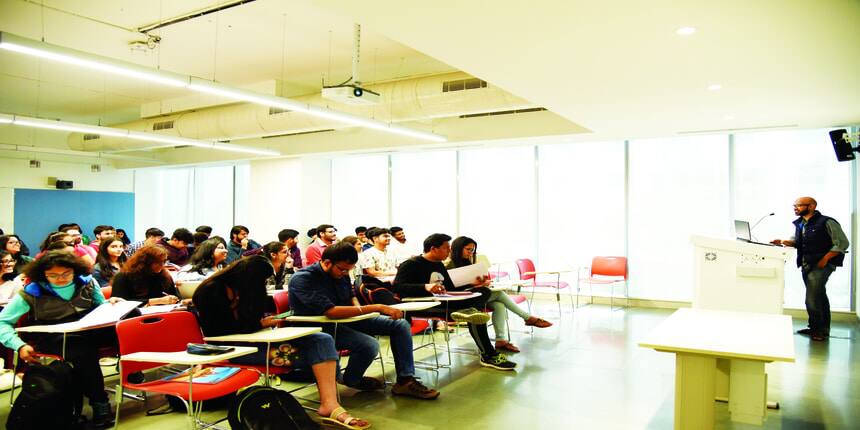 In such a dynamic domain it is quite natural that opportunities abound for savvy law students and professionals. Gaurav Singh, a Delhi High Court advocate and an alumnus of Government Law College (GLC) Mumbai who pursued cyber law after LLM, says that specialized knowledge is a must for better opportunities."I selected cyber law as my specialisation because in this day and age, crimes are committed behind the computer screens and there are little to no proper laws to apprehend these criminals. With the rise in usage of internet, cybercrimes are bound to increase. So instead of going for a mainstream field, I decided to go for a niche field of law."
What are niche law courses?
Niche courses focus on the requirements of specialised areas unlike generic degrees like civil or criminal law. "A regular law degree gives you the power to stand as an advocate in a professional capacity in the court, whereas niche law courses will give you the specialization in particular law and familiarize you with its nuances. Students going for niche law courses can provide their expertise in special cases where regular lawyers may have their limitation," adds Singh. Some popular niche law domains include cyber law, marine law, intellectual property rights, health law etc. A number of top law schools offer 1-year LLM or PG diplomas in these areas.
Most niche law courses, unless it is an LLM degree, can be undertaken without any standard undergraduate or postgraduate degree in law. Professionals and students from any domain can pursue the field of their interest. However, to practise in a court one needs to have a basic degree in law and satisfy other eligibility criteria.
Changing track
After working for over six years in the field of Big Data, Cyber Security and Networking, Prateek Garg, an engineer, embarked on niche law avenues by doing Nuclear Energy Law Programme from TERI and International Trade Law from IIFT. A final year law student at University of Delhi, Garg banked on his twin background of engineering and law to become a member of International Union for Conservation of Nature - Commission on Education and Communication (IUCN-CEC). "The scopes for advancement in legal domain are huge with the coming of Data Analytics, Machine Learning and Block Chain technology. The problem arises when we come to the legislative part as there are few lawyers who can understand its technical aspects. I entered this field with the intent to bridge this gap," he said, adding, "We had multiple faculties flying in from Europe, many of whom were members of negotiations committees which formulated the global norms of the domain." 
How to go about it?
Singh's advice to students is that it would be a good idea to do a basic law degree before venturing out into niche areas. "Go for a regular law degree first to get an idea of how the judiciary and law system functions and then pursue the niche field of your liking to get the best of both worlds," he said. Talking about his experience in cyber law at GLC Mumbai, Gaurav said, "The course structure is really smooth for a professional. Even with the distance learning mode, it doesn't seem so distant."
Career scope
With specialization, the demand for the law professional enhances as they attain the ability and knowledge to efficiently handle critical cases pertaining to the field. However, in the end, it will depend on the candidate as to how one creates the complete picture based on his individual achievements. "In case a candidate is eyeing for an in-house legal team position, then having an exposure like 'Energy Law' will be a distinct advantage, when applying to a firm in Energy Domain," says Garg, adding that if one is keen to joinning a law firm, then every achievement, be it an additional internship, a certification or a moot court win, all will add to the aura of the candidate's profile to make him/her the right fit for the organisation. 
After niche law courses, one can apply for the big corporates and conglomerates to assist, lead or even act as a response team and can be an asset to the firm. "A niche law degree or diploma will enhance your prospects of getting a good job in this field. The remuneration from the beginning will be great for niche lawyers ranging from Rs. 5 to 8 lakhs per annum," says Singh.   
Select domains in niche law 
Institution

        

Domain

        

Programmes

        

IP law, Medical law, International Trade law    

1-year LLM Intellectual Property Law; Medical & Health Law; International Trade & Economic Law    

IP law, Cyber law, Aviation and Space law

2-year  MA Aviation Law and Air Transport Management; Space and Telecommunication Laws;

            

1-year PG Diploma Patents Law; Cyber Law; Aviation Law and Air Transport Management; GIS & Remote Sensing Law    

IP law, International Trade law

1-year LLM IP Rights; International Trade Laws & WTO     

Rajiv Gandhi School of Intellectual Property Law, IIT Kharagpur

IP law

        

3-year LLB in IP Rights

1-year LLM in IP Rights

        

IP law, Cyber law

        

1-year LLM Technology and Intellectual Property Law;

1-year Diploma Intellectual Property law; Cyber Laws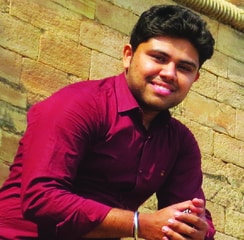 Gaurav Singh,
Advocate, Delhi High Court
In today's world, specialized knowledge is a must for better opportunities. I selected cyber law because it is a promising field. With the digital age, crimes are being committed behind the computer screens and there are little to no laws to apprehend these criminals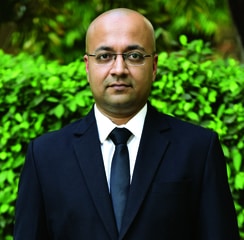 Prateek Garg, Member,
IUCN-CEC
In case a candidate is eyeing for an in-house legal team position, then having an exposure like 'Energy Law' will be a distinct advantage, when applying to a firm in energy domain
COLUMN: It's important to understand basic law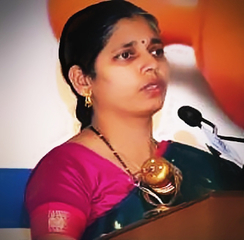 Prof. Padmavati Manchikanti,
Dean, Rajiv Gandhi School of Intellectual Property Law,
IIT Kharagpur
Necessity is the answer to why niche education in law is becoming a commonplace. Disputes in the techno-legal space are increasing and becoming regular on the global as well as national level. Niche courses provide an opportunity for developing into specialists. Moreover, today, the expectation is such that you must have such a specialised experience. Though hard to say which are some most popular niches, but I do see a lot of interest in students for AI and Law, Energy Law, IP Management, IP and Competition Law, Law of the Sea, to name a few. 
When practising in a specialised arena, a student shouldn't only have an understanding of the niche law, but also must be good at the basics in law. That is a must. Our goal at Rajiv Gandhi IP Law School is to continue to provide a confluence of both. Students from engineering and science background join the school. They study the basic law subjects till the second semester wherein copyright law is introduced. From third semester, patent law is offered and by the time students reach the final year, advanced subjects in IP Law are offered. Some elective subjects include digital copyright, IP and competition law etc. The unique feature of our programme is that it is taught in a comparative mode. We teach the Indian, US and the EU laws. Practice in the area of IP law is global and we would like our students to be ready for these jurisdictions.