NLU Nagpur Campus Review: The Mecca of legal fraternity
From energy to telecommunication, Maharashtra's new national law university is preparing lawyers for tomorrow…
Theory and practice go hand in hand at the Maharashtra National Law University (MNLU), Nagpur. It's a sort of baptism by fire as internships start from the very first year for the freshers. The internships in November-December are compulsory, while those in May-June are optional. The students do internships with a non-governmental organisation in the first year while in the second year, it is at a trial court. In the third year, it is either at a high court or a firm while the students are free to choose their internships in the fourth and final years. An internship committee of students guided by the faculty is an active body at the university.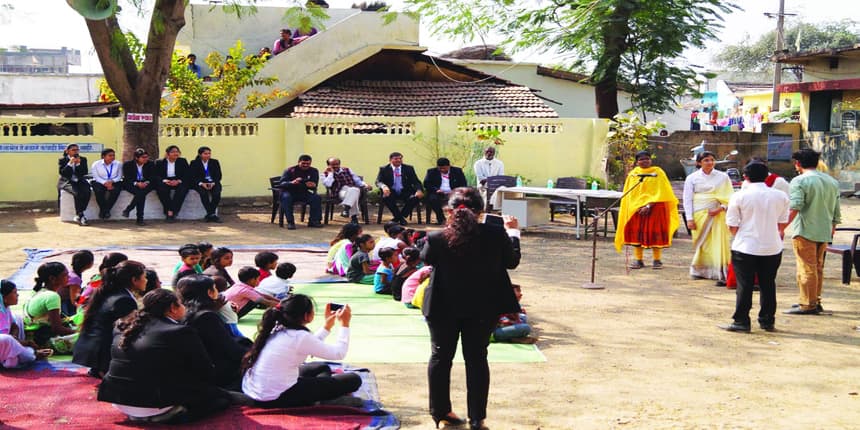 "We, at the NLU, Nagpur, are committed to giving to the society, qualified lawyers and judges, able administrators, academicians, intellectuals, distinguished leaders and socially responsible citizens," says Vice-Chancellor Prof. Vijender Kumar. "National Law University, Nagpur has an advantage of its location. The city is known as the Mecca of legal fraternity, a place where intelligentsia and intellectuals breeze in and out constantly, and a place which has the potential talent pool of academics," adds Prof. Kumar, a renowned legal academician and researcher who was a former Vice-Chancellor of National Law University and Judicial Academy, Assam, and former Registrar of NALSAR, University of Law, Hyderabad.
Student-centric learning
At MNLU, students are considered the stakeholders. "We encourage students to participate in activities like moot court competitions, client counselling arbitration and sports from the first year itself," says Registrar N M Sakarkar, an expert in court management and a veteran judicial officer who was District and Sessions Judge in Nagpur before being deputed to MNLU. There is a Legal Aid Clinic run by students on campus besides a number of centres for Intellectual Property Rights, Corporative Governance and Child Rights.
"There is a new Centre for Gender Justice Studies coming up on our campus," says Deputy Registrar, Prof. Ramesh K Chamarti. In November 2017, the Geneva-based World Intellectual Property Organisation (WIPO) organised a Summer School on Intellectual Property Rights at MNLU, drawing students from seven countries. The WIPO-India Summer School at MNLU has since become an annual event with the university hosting the 2018 edition in July.
Campus and intake
Founded in 2016 under the Maharashtra National Law University Act, MNLU is the 19th National Law University in the country. The university functions from a temporary campus on Wardha Road in Khapri on the outskirts of Nagpur. The Maharashtra government allotted 60-acre land for a new campus in the same year, only 8 kms from the present campus, at Waranga village. The third batch of students are currently studying at the university in its undergraduate programme, B.A LLB while MNLU also has a postgraduate programme, LLM, with specialisation in Corporate Law, Intellectual Property Rights, Energy and Telecommunication Law, and Constitutional Law. The university also has a PhD programme with 13 students enrolled currently doing research in IP Rights, Constitutional Law, Corporate Law and Criminology. 
There are 320 students on the campus and a 15-member faculty with visiting faculty from othre law universities. The university achieved gender parity from the first year itself with girls accounting for half of the students on campus. The separate student hostels for girls and boys are only 2 kms away with an air-conditioned bus running between the campus and hostels. There is also a separate hostel for the faculty.
Quality shines through
At the national moot court competition in Bhubaneswar last year, MNLU students were semi-finalists. The university has also signed MoUs with select law schools and other educational institutions like National Law School of India University, Bangalore, Rajiv Gandhi National University of Law, Patiala, Gujarat National Law University, Gandhinagar, Tata Institute of Social Sciences, Mumbai, and National Law University, Delhi. The university has also invested in its library, subscribing to data bases on legal education. An Open House for discussion is a highlight of the campus. The air-conditioned classrooms are IT-enabled with projectors and digital podiums. 
"The university shall strive towards placing the students for internship with the hon'ble judges of the Supreme Court and the high courts, senior advocates of the Supreme Court and the high courts, domestic and international law firms and corporate houses as well as NGOs and LPOs (legal process outsourcing)," says Prof. Kumar, a former visiting professor at King's College, London.
Spreading legal awareness
"We conduct mediation drives and boot camps to help parties resolve their disputes," says Hrisha Gandhi, a third-year B.A LLB student and member of the university's Alternative Dispute Redressal Society. "The society regularly organises guest lectures on enforceability of arbitration," adds Gandhi, whose second-year internship was with the District Mediation Centre in Nagpur to help women receive legal aid in settling disputes. 
The MNLU students are also involved in legal awareness programmes in the district. "We also collect statistics on the legal awareness programmes conducted by courts and study the role of Lok Adalat," says Medha Patil, another third-year B.A LLB student at MNLU. The students also meet civil and district court judges and officials of the District Legal Services Authority to gather data on promotion of legal awareness among the people.
The Legal Aid Committee on the campus has nine students and three faculty members. "We are in the process of organising legal aid events in 2019 and will visit nearby villages to spread legal awareness," says Astha Pandey, a third-year B.A LLB student and member of the Legal Aid Committee. In Waranga, where the new campus of MNLU is coming up, the students have already adopted a village to spread legal awareness. 
The MNLU students also organise flash mobs to raise awareness about consumer protection and 'Beti Bachao' (Save Girl) campaign. "Our university conducted the first-ever mobile legal aid camp in Nagpur," beams third-year B.A LLB student Aman Bahl. At the legal aid camp, the MNLU students talked about free legal aid opportunities for farmers in the region affected by Sickle Cell Anaemia, a disease that affects red blood cells in the body that help in oxygen supply. Their worlds truly reflect the fact that law doesn't operate in a vacuum, but in sync with societal needs.    
Astha Pandey, 
Student,Third-year BA LLB MNLU, Nagpur
We are in the process of organising legal aid events in 2019 and will visit nearby villages to spread legal awareness. We speak to the villagers, who are mostly farmers, about consumer protection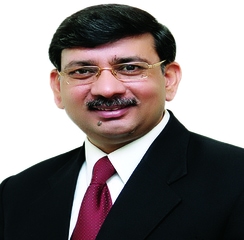 Prof. Vijender Kumar,
Vice-Chancellor, MNLU, Nagpur
National Law University, Nagpur has an advantage of its location. The city is known as the Mecca of legal fraternity, a place where intelligentsia and intellectuals breeze in and out constantly, and a place which has the potential talent pool of academics