NUALS Kochi Placements - If you are looking for NLUs for your higher education, it is advisable to do a bit of research on the quality of NLUs. One parameter that you should always consider while doing research happens to be the placement record of the NLU in past years. NUALS Kochi is a National Law University that participates in Common Law Admission Test (CLAT 2021). The NUALS placement process is organised in a way that the university has a dedicated cell for handling the recruitment process. The NUALS placement is not as good as any other top NLU, however, it does conduct the placement drive regularly and many legal firms, organizations and civil society organizations participate in the recruitment process. Read the article below to know more NUALS Kochi placements, top companies and other related details.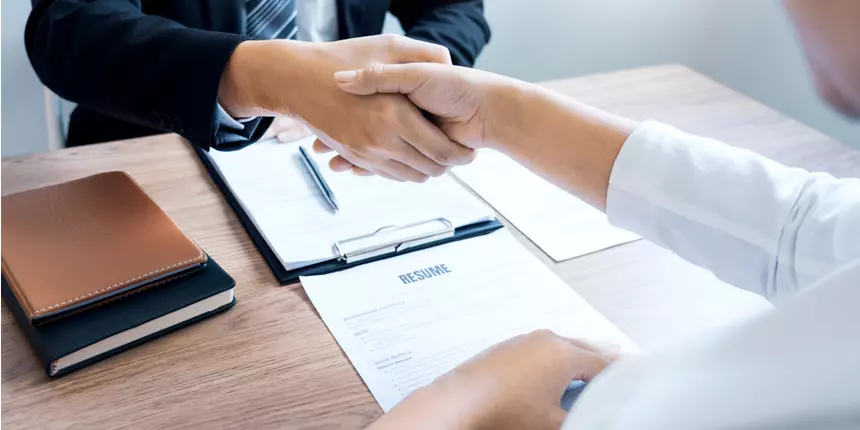 NUALS Kochi Placements - Package, Recruitment, Law firms, Corporate firm
NUALS Kochi offers admission based on CLAT exam 2021 scores. CLAT is held every year for admission to 22 participating NLUs. In addition, a number of affiliates (private universities) will also use CLAT scores.
Popular law programs offered by National University of Advanced Legal Studies, Kochi:
5-year BA LLB

One-year LLM

PG Diploma
Placement Report
NUALS Kochi Placements - Law firms
| | |
| --- | --- |
| Law firm | Jobs |
| Indialaw | 5 |
| Nishith Desai Associates | 2 |
| Kaleswaram Raj Associates | 2 |
| Wadia Ghandy & Co | 1 |
| Lakshmikumaran & Sridharan | 1 (PPO) |
| Dandapani Associates, Kochi | 1 (PPO) |
NUALS Kochi Placements - Corporate Offers
| | |
| --- | --- |
| Corporates | Offers |
| Wipro | 3 |
| Reliance Industries | 2 |
| Cognizant Technology Solutions | 1 (Off campus) |
NUALS Kochi Placements - LPO
| | |
| --- | --- |
| PO | Offers |
| Pangea3 | 4 |
| Clutch Group | 1 (Off campus) |
NUALS Kochi Placements - Research/NGO/LLM
| | |
| --- | --- |
| Research/NGO/LLM | Jobs |
| LAMP Fellowship | 1 |
| Legal Initiative for Forests and Environment (LIFE) | 1 (Off campus) |
| LLM | 10 |
| Judicial clerkship | 1 |

NUALS Kochi Placements - Full placement report
| | |
| --- | --- |
| Law firm | Jobs |
| Indialaw | 6 |
| Nishith Desai Associates | 2 |
| Kaleswaram Raj Associates | 2 |
| Wadia Ghandy & Co | 1 |
| Lakshmikumaran & Sridharan | 1 (PPO) |
| Dandapani Associates, Kochi | 1 (Off campus) |
| Wipro | 3 |
| Reliance Industries | 2 |
| Cognizant Technology Solutions | 1 (Off campus) |
| Pangea3 | 4 |
| Clutch Group | 1 (Off campus) |
| LAMP Fellowship | 1 |
| Legal Initiative for Forests and Environment (LIFE) | 1 (Off campus) |
| LLM | 10 |

Source: legallyindia.com
NUALS Top Recruiters:
Law firms:
Indialaw

Anand & Anand

Banana IP Counsels

DSK Legal

Dua Associates

Cyril Amarchand Mangladas & Co

Daksha Legal Advocates

Economic Laws Practice

S&R Associates

Nishith Desai Associates

Kaleeswaram Raj Associates

Wadia Ghandy & Co

Lakshmikumaran & Sridharan

Lawhive Associates

Holla & Holla

Jhangiani Sagar Associates

Khaitan & Co

King & Partridge

Trilegal

Warrior & co

Ninan & Mathew Associates

Spectrum Legal

MZM Legal

Shardul Amarchand Mangladas

Dandapani Associates, Kochi

TLC Legal
Government organisations:
District Legal Services Authority, Kochi

District Legal Services Authority, Trivandrum

State Human Rights Commission, Trivandrum

State Information Commission, Trivandrum

Intellectual Property Appellate Board, Chennai

Kerala State Mediation & Conciliation Centre
Corporate houses:
Reliance Industries

Ever Stone Capital Advisors

Nash Capital Partners

Galfar Engineering & Contracting Company

The Hindu

Indian Space Research Organisation (ISRO)

Mahindra & Mahindra Finance Services Ltd

ICICI Bank

Wipro

Raymond Ltd

Cognizant Technology Solutions

Reliance India Ltd

State Bank of Travancore
LPO: Cognizant Technology Solutions
Pangea3

Clutch Group