RGNUL Patiala Cutoff 2018
RGNUL Patiala Cutoff 2018 – CLAT committee headed by NUALS Kochi will release the RGNUL Patiala 2018 cutoff in the first week of June 2018. Candidates can check the cutoff list of RGNUL Patiala 2018 online. The RGNUL Patiala cutoff 2018 is determined by a few factors which include the number of candidates who have appeared for the exam, previous year's cutoff and the category of the candidate to name a few. The RGNUL Patiala 2018 cutoff list shows the minimum marks required by a candidate to qualify for the admissions to RGNUL Patiala. Rajiv Gandhi National University of Law, Patiala conducted the admission procedures for BA LLB and LLM programmes through CLAT. Candidates who wish to seek admission at the law school must attend CLAT 2018.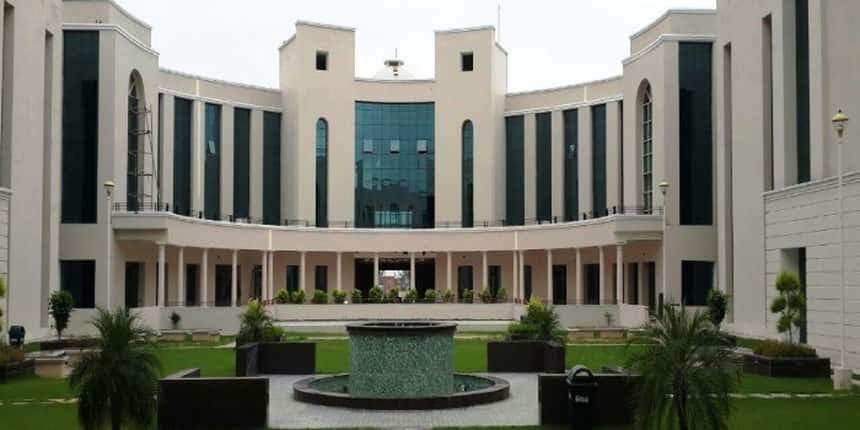 Factors that determine RGNUL Patiala 2018 Cutoff
The factors that determine the cutoff for RGNUL Patiala are
Average highest lowest marks scored by candidates

Total number of candidates who attended CLAT 2018

Previous year's cutoff

Category of the candidate
RGNUL Patiala Cutoff 2018: Intake and Reservation for BA LLB
The total number of seats offered for BA LLB is 180 which are divided according to different reservation categories. 15 percent seats out of the totals number of seats are reserved for the Scheduled Caste while 7.5 percent seats are reserved for Schedule Tribe.
RGNUL Patiala BA LLB Seats
| | |
| --- | --- |
| Category | Number of Seats |
| Unreserved | 133 |
| Schedule Caste (15%) | 27 |
| Schedule Tribe (7.5%) | 14 |
| Foreign Nationals | 5 |
| Ancestral Resident of Village Sidhuwal | 1 |
RGNUL Patiala Cutoff 2018L Intake and Reservation for LLM
The total number of seats offered for the LLM programme is 40 which is further divided as per the different reservation categories.
RGNUL Patiala LLM Seats
| | |
| --- | --- |
| Category | Number of Seats |
| Unreserved | 29 |
| Schedule Caste (15%) | 6 |
| Schedule Tribe (7.5%) | 3 |
| Foreign Nationals | 2 |
RGNUL Patiala Cutoff 2017 for BA LLB
| | | | | |
| --- | --- | --- | --- | --- |
| Category | Round 1 | Round 2 | Round 3 | Round 4 |
| AI Unreserved | 801 | 1308 | 933 | 1007 |
| AI SC | 8331 | 9619 | 9491 | 9731 |
| AI ST | 12580 | 16213 | 17743 | 18688 |
| AI SAP | 10655 | 14077 | 14405 | 16645 |
RGNUL Patiala Cutoff 2017 for LLM
| | | | | |
| --- | --- | --- | --- | --- |
| Category | Round 1 | Round 2 | Round 3 | Round 4 |
| AI Unreserved | 325 | 598 | 738 | 875 |
| AI SC | 1254 | 1960 | 2028 | 2639 |
| AI ST | 2020 | 2819 | 3627 | 3885 |
| AI SAP | 2096 | 3395 | 4000 | - |
RGNUL Patiala Cutoff 2016 for BA LLB
| | | | | |
| --- | --- | --- | --- | --- |
| Category | Round 1 | Round 2 | Round 3 | Round 4 |
| AI Unreserved | 759 | 851 | 923 | 1087 |
| AI SC | 8903 | 10526 | 10891 | 12202 |
| AI ST | 12039 | 15285 | 16490 | 19025 |
| AI SAP | 10828 | 16732 | 16732 | 28983 |
RGNUL Patiala Cutoff 2016 for LLM
| | | | | |
| --- | --- | --- | --- | --- |
| Category | Round 1 | Round 2 | Round 3 | Round 4 |
| AI Unreserved | 343 | 679 | 925 | 1200 |
| AI SC | 1256 | 1751 | 2305 | 2929 |
| AI ST | 2061 | 3200 | 3598 | 3912 |
| AI SAP | 954 | 2868 | 3883 | 4593 |
RGNUL Patiala Cutoff 2015 for BA LLB
| | | | | |
| --- | --- | --- | --- | --- |
| Category | Round 1 | Round 2 | Round 3 | Round 4 |
| AI Unreserved | 14 | 14 | 134 | 139 |
| AI SC | 9 | 9 | 27 | 27 |
| AI ST | 1 | 1 | 14 | 14 |
| AI SAP | 1 | 1 | 3 | - |
Questions related to CLAT
Showing 6928 out of 6928 Questions