Skilling and scaling in law education
Prof. Purvi Pokhariyal, Director, Institute of Law, Nirma University, deliberates on why continued self-education and skill development are indispensable to hone the skills of a lawyer…   
The knowledge of law can be power and a catalyst to self-realisation. India, being the largest democracy and the sixth largest economy in the world, must get through its emergent need for generating awareness and knowledge of rights so that people live in consonance with true dictates of democracy and the apparent rule of law.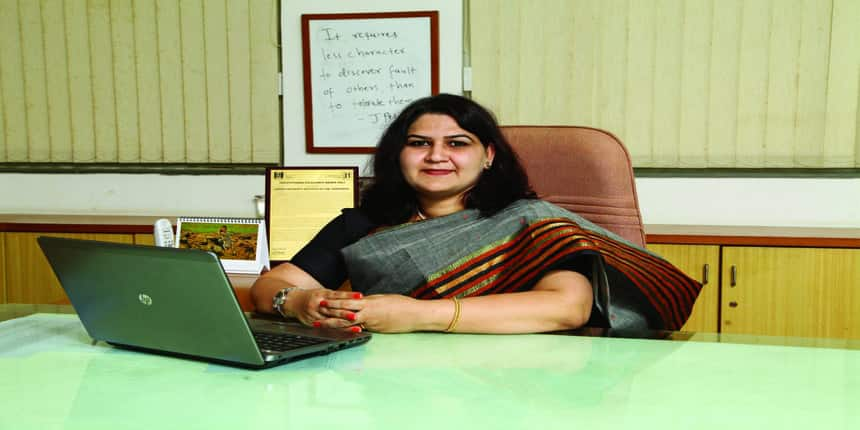 Legal literacy is commonly understood as knowing the primary and basic level in law. However, the horizons of such legal literacy or legal knowledge stretch beyond our possible imaginations and novice objectives. It is to know what the system has in offer for you and how protection is your indispensable right. When citizens, particularly the marginalized, ignored or deprived groups have legal awareness, they can recognize and challenge every injustice more assertively. Thus, the first step towards such power of law, which can transform, which can transform the minds of the country, is legal literacy. 
The upscaling in legal education will ultimately develop into a transparent and accountable government inherently based on the rule of law. Since there lay the fundamental postulate "ignorance of law excuses no one" in the Indian Criminal Law system, the need for legal education, awareness and literacy stands undisputable.
Legendary lawyer Sir Jamshedji Kanga mentioned: "A lawyer never stops learning the law." Skill development culture needs such fostering in the law school scenario of the country. Continued self-education and skill development is indispensable to hone the skills of a lawyer in the emerging domains of law and practice and to their social relevance in a dynamic world. 
Prof. N.R .Madhav Menon, a luminary in the field of teaching law, describes the indispensable elements of professional attitude of a lawyer. Thus, such skills and attitude have to be catering to the professional responsibility, due diligence in handling clients' affairs, loyalty and commitment to the profession, orderly management skills and allegiance to quality. These skills are not inherited but have to be cultivated.  
The importance of legal education cannot just be over-emphasized in a democratic society like India. Thus, legal education not only produces efficient lawyers but also creates law abiding citizens with human values. Such legal education is indeed the instrument for social design. 
The Advocates Act and the Bar Councils seem to think that the only aim of legal education is to produce practicing lawyers; however, this objective seems to have become obsolete. Today, people seek and foster legal education for a plethora of reasons; to meet demands of trade, commerce, industry, government and diplomatic and international relations. These multiple needs and goals of the law raise questions of content, structure and regulation. 
The skills development scenario was dismal in the past when fewer people opted for law as a profession but the recent development with the 5-year law course coming up with clinical methods of teaching and all round development of law students has not only contributed to the litigation pool but also created a vast pool of young and dynamic minds which are efficient in research and can very well lay foundations of a better society. Fine tuning the law and its torch bearers with the growth of society is indeed a step towards an organised and equal system of living to which our universities can stand as a foundation to. 
Engagements with the dynamic social problems and movements make legal education relevant and contextual. For this as a goal, a liberal, holistic and decentralised approach to curriculum planning and development is necessary for which Institute of Law, Nirma University, has pledged to bring those practical aspects of legal necessities in the legal educational curriculum and bring the best of a student in the field of law. Institute of Law, Nirma University, is dedicated to scale this Herculean goal imparting necessary skills to the students which is the need of the hour.