By: Sonal Gupta, CEO of Maansarovar Law Centre
"The study of the law is useful from a variety of points of view. It qualifies a man to be useful to himself, to his neighbours, and the public." - Thomas Jefferson
Law is a popular career choice in India because, besides income, it also offers exciting and adventurous opportunities. Since the government is tirelessly working on the social and economic reforms of the country, there is a never-ending demand for good lawyers in the market.
Even in terms of societal reputation, being a lawyer is a prestigious position to have. Our society holds lawyers in an esteemed position because when everything else fails, the law usually helps the common man. We all need legal advice in our daily lives as well. Be it about an ancestral property, a family dispute, or a basic civil issue, legal advisers are always high in demand.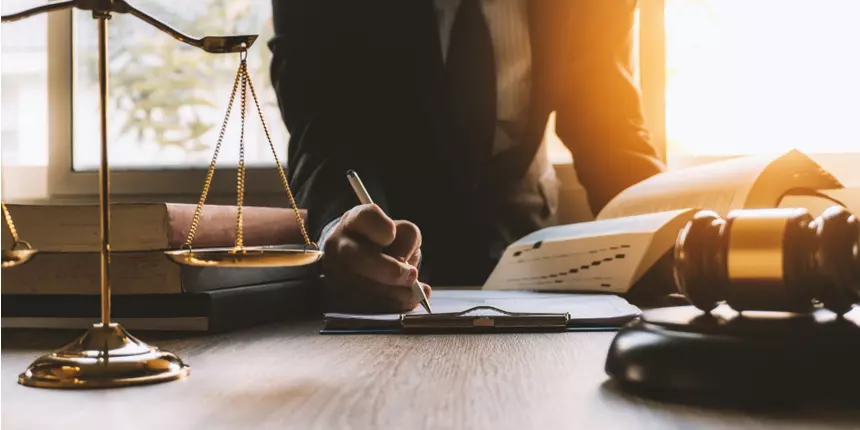 Skills necessary for a successful Law career in India
Law offers several opportunities; be it money, power, fame, social service, teaching, etc. Everything can be achieved by studying law. If you want to yield power, after pursuing law, you can become a magistrate, civil servant, or even a politician. If someone wants a luxurious lifestyle, then they can also get into corporate law and work with MNCs. They can also work with legal consultants if they wish to do social service.
But what does it take to be a successful lawyer? Let's find out.
Depth of knowledge
Studying law is a continuous process that never ends with your final exams. A lawyer needs to keep studying and memorizing all the new amends and laws that the Government brings into action. They have to have in-depth knowledge about every subject they study, from their deep past to their status quo.
Keeping oneself updated with current legal happenings
Unlike a few subjects, Law is not restricted to college books. A good lawyer needs to be updated with the current legal happenings and be aware of what the world is going through.
Adept with court craft
Just being good with theory does not make one a successful lawyer, but being able to articulate one's thoughts and opinions in the court makes a large part of a lawyer's job. Knowing the craft of presenting your case in front of a judge and an entire court and convening them to favour you, is a skill that every successful lawyer needs to have.
Strong knowledge of the procedure
The court has a laid out procedure of how things work around in their vicinity and a good lawyer needs to be fully aware of it. Fumbling at it or being unaware of these procedures is demeaning for a lawyer.
Good speaking skills
Just like mentioned above, a good lawyer needs to possess good oratory skills so that he/she can put their point forward with complete clarity. Having good command over their thoughts and the language makes their case stronger and increases the chances of winning.
Confidence in public dealing
As a lawyer, one will have to deal with all sorts of people, in the form of clients, witnesses, family members, allies, opposition, etc. and hence a lawyer must be good with public dealing. Being able to handle a variety of people helps in winning the trust and eventually the case.
Empathy
There will be several times when a lawyer will come across cases that are emotional or involve family matters. A good lawyer knows how to be empathetic and professional at the same time. While you'll need to go ahead with the proceedings, you also need to support your client emotionally so that they trust you.
Networking skills
Networking as a lawyer is highly important. Many cases would require you to find out inside information and networking helps at times like these. Being on friendly terms with people on the inside always helps you have an edge over your competitor.
Patience and good listening skills
Patience is a virtue every good lawyer needs to possess. Combine them with good listening skills, and half of your case is solved right there. You need to be patient around your client because they could be scared, desperate, depressed, or simply numb with what has happened with them. Give them enough time and space to open up and lend them an ear when they are talking.
Tech-enabled
Since everything has become digital these days, a good lawyer needs to be aware of the latest technologies and how to use them from mobile apps to software, you must be aware of how to use them.
At present, there are many law courses such as LLB, BA LLB, BBA LLB, LLM and others. The entrance exams such as CLAT, DU LLB, SLAT and AILET are popular choices for pursuing these courses. From a career perspective, the Judicial Services Examinations are popular. You can pick these as per your preference and look forward to becoming a successful lawyer.