Students are in for a rude shock when they come out of college
Q. Your views on current state of law education in India…
A. I think system requires a lot of change. Firstly, you must keep in mind, law education should prepare the students ready to tackle basic problems. What I mean to say is, law schools teach you the law, but the practical aspects are totally left out with the result that students have no practical experience. There is a big difference between classroom and practical law. In fact, when they come out, most of them are in for a rude shock. Those who have the sources and connections can make it to high court or Supreme Court in various offices, but those who can't, have to go down to places like Tis Hazari (where district courts are located in Delhi). The reason is that the reality hasn't got to them when they are in colleges. They look up to the leading criminal lawyers or the leading constitutional lawyers and their lifestyles, but they haven't seen the struggles through which those people have gone before they reach where they are.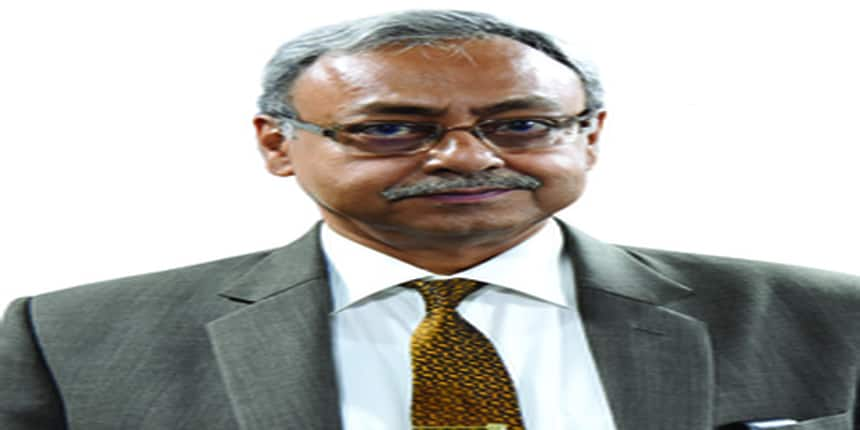 Second is the method of teaching. Most law schools are following the old system, i.e. going by the Acts and Sections, and the leading case laws and relations thereof. Unfortunately, that is not the system which should be followed. What is necessary is the power to analyse, to rationalize, which is the case law method of teaching where you refer to the statute in the end after having drawn the attention of students to practical problems. University of Delhi goes by this. Others, I am yet to find. 
Q. Is there a quality divide between NLUs and state law colleges/universities, or is it just a perception among students and parents?
A. There is a difference. The difference is in the infrastructure and resources. If you go to a college, you don't have the infrastructure which is available at the NLUs or may be at the private law universities. So, the exposure is different. Secondly, when you go through CLAT, by the process of elimination, the National Law Colleges get the best. To say that the NLU is the best because of its teaching faculties, I have my reservations. It is best because they got the cream to handle. In the Supreme Court, there are eight judges who are from the Delhi University. 
Q. There has been a drop in the number of law students opting for litigation and choosing corporate law firms instead. What are the reasons?
A. You will be surprised that National Law School Bangalore was set up by Mr. Justice M.N. Venkatachaliah with the objective of improving the standard of litigation, that was the term used. When you have well equipped classrooms and better students, those who come out will become better lawyers, which would, in turn, improve the standards of litigation and would ultimately end up benefiting the litigants. But what was found that initially and until recently, as high as 75 percent of the pass-outs from there went for corporate sector and they didn't come to litigation at all. The reasons were simple. They were the cream who went to the college which was a premier institution and they got the best teachers and the best facilities. The corporates started offering remuneration which these students at the age of 21 or 22 would never imagine and they didn't have to go to places like Tis Hazari to sweat it out. That is the reason. 
Q. How can those wishing to make a career in litigation survive the initial hardships?  
A. You see, why is legal profession known as a noble profession? It is a profession where a lot of sacrifices have to be made to reach a particular status. We see eminent counsels today, but we forget their past. We talk of Nani Palkhiwala, the greatest jurist, the constitutional lawyer. But we forget the days when he used to stand in the corridors of Mumbai High Court because he didn't have a seat to sit. He used to have consultation in his car, because he didn't have a chamber in the High Court. Don't think of it as sacrifice, that's part of the game. 
Q. What is the role of legal aid clinics and how can they help students?
A. Legal aid clinics in colleges have two purposes; one is to train the students in getting closer to the practice of law and the practical side, not the theoretical. Second is using that resource for some good to public who on their own cannot figure legal intricacies. I know of some NLUs whose students went to villages and came up with wonderful insights. 
Q. Do we have enough pro-bono lawyers?
A. Well, it depends. Having seen as a judge for more than a decade, it's only 10 percent of the pro bono cases, which are genuine. The rest come with pro bono tag but they are taken up for publicity. Pro bono is representing a person who is in the need of a lawyer and you voluntarily help them without charge. This means you are doing it in the interests of the society, without remuneration. But many wouldn't want that. It would be great if senior counsels volunteer to take up the cases referred to them.  
Q. What are your suggestions to eliminate glitches in CLAT? 
A. It's only through experience that they can be eliminated. We can't blame it on rotational system. It has worked very well with IITs etc. There the system has been in place for the last 40 years. It's all about the requisite experience to handle it. 
Q. Any suggestion for a fresh graduate to make a successful career?
A. It just depends on their outlook. Not every law graduate wants to be a litigator. So, what you have to understand is whether you want to be a litigator, or you want to go for corporate. Unfortunately, in India, with so many people, there isn't much choice. It's your experience and your skills that count.