Tips to decide on where to study law, which course and college to select and why by a panel of experts
As the popular common law entrance exams fast approach from May onwards, aspirants have a lot of doubts regarding which college and course to select, how to gain admission and so on. There are students who decide around Class 10 that they will do law after Class 12 or complete an undergraduate degree and then go for law. Life is easy for them as they have enough time to decide on their course of action. For example, they can concentrate on their Class 12 exams and prepare for law entrance alongside and by the time they are through with their board exams, their mind is pretty well set. However, a lot of aspirants continue to struggle with their doubts.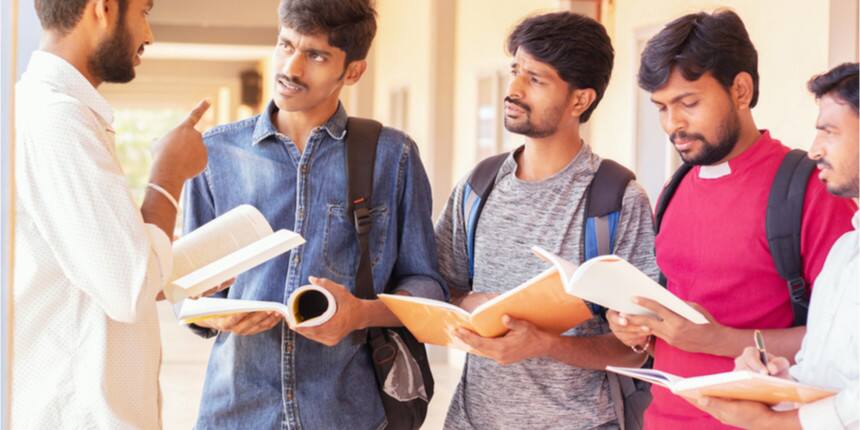 Here we have curated some of the most common doubts that students have. They have been answered by three experts in the field of legal education and legal practice. The team of experts who answer your doubts comprise Dr Nachiketa Mittal, the founder and director of India's first Virtual Law School; Apar Gupta, the Executive Director of Internet Freedom Foundation and advocate Vikrant Panchnanda, who has specialised in Dispute Resolution and Aviation Practices.
What should I select first? The law exam or law school?
You must choose which law school you want to go as early as possible because that will also decide your preparation strategy. It's simple. You cannot decide the exam first and then select the law school. So, if you want to study in a national law university, you need to prepare for the Common Law Admission Test or CLAT. However, you must also have a backup plan. So, you can appear for any of the other law entrance exams like LSAT, SLAT or MH CET law or AILET.
Can I afford the fee at NLUs?
When you are choosing a law school, you need to understand your financial position. Fid answers to these questions first. Would you be able to take an educational loan? Would your parents be able to bear the financial burden caused by the educational loan for you? Can you take the responsibility for repaying that loan at the end of five years? You should be ready with answers to these questions because if you are eyeing an NLU, the annual fee will be in between Rs 1,50,000 to 2,00,000 or more. Similarly, the same logic goes for leading state universities.
However, you can also become a top-notch lawyer, if you, for example, go to the Faculty of Law, University of Delhi where the fee is substantially less. Similarly, the fees at some of the old universities that have produced stalwarts of law like Allahabad University, Madras University, Pune University and Mumbai University have comparatively less fees. At the same time, you can become an equally competitive lawyer like any NLU student. So, make your decision based on your financial resources. But if you have sufficient resources, you can choose any of the NLUs.
Which is a better option, 5-year integrated LLB or a 3-year LLB?
Take your time and think through that. Go for the longer course if you feel unsure and talk to your friends and parents about it. And, still if you are confused, go for LLB after a basic degree. If you feel very sure of what you want to do, then go for the 5-year integrated law course.
I have been advised to do BBA LLB and then do an MBA. Is MBA necessary after doing BBA LLB?
If you have done BBA LLB, there is no necessity to do an MBA unless you are looking for an entirely different job profile where an MBA is a necessity. An MBA will probably help you if you decide to get into a managerial role and not that of a lawyer. If you are looking for a lawyer role, BBA LLB will be sufficient.
What is the difference between BA LLB and BBA LLB? Which is a better option for a humanities student?
As long as you have done 10+2 in any discipline, it doesn't matter which branch of law you are going to take up. At the end of the day you are going to be a full-fledged lawyer, be it BBA LLB, B.Com LLB, or BSc LLB. However, it's for you to choose the one you will be able to sail through comfortably. The only difference is that if you have done B.Com, it is slightly easy for you to pick B.Com LLB as it has accounting as a subject. The basic understanding of the law course is going to be the same for everyone. So, there will be no difference, but still you can make up your choice as early as possible.
I am a commerce student. Should I go for BBA LLB or B.Com LLB?
As you have done commerce, ideally you should go for B.Com LLB, because there are some subjects where you have an advantage like economics, accounting and a few others. So, that will come handy for you to establish your base in the initial first or second years of LLB.
I am a B.Com LLB student. I want to know the scope of LLB (Hon).
An LLB is a general law degree and you can practice law in any field you want. In the case of LLB (Hon), the initial year you may pick up IPR for specialisation, or constitutional law or criminal law.
According to the bar Council of India (BCI) this means that when other law students would be studying 8 papers plus, maybe a criminal law, whereas if you have opted for an IPR honours your degree will be LLB (Hon) IPR. You would be considered as having a better knowledge of intellectual property law than other students who have qualified along with you. And LLB (Hon) is really a great option as it gives you a wide range of specialisations.
After doing a 5-year LLB, can I do a master's in the US and then start practice in India?
It depends on what's the benefit. Studying a master's degree in law in the US is very expensive. Usually you don't get scholarships because US law schools think that you will get a high paying job at a law firm. Also, the exchange rate of rupee against the US dollar has changed dramatically. So the cost has just ballooned. And, the cost of education depends on where you stay. So, if you are able to bag a job there and come back after two to three years that's a great thing.
You come back with good skills as you will get good credentials, have been exposed to world-class professors, and you will also have worked in a law firm and understand how very competent lawyers work at the top of the game. And, you also know how they deal with situations professionally rather than interpersonally. In India the work environment, especially in law, people respond to things driven by emotions rather than by professional standards. So, weigh these things and apply them.
It's my dream to become an aviation lawyer. How can I go about that?
Several law schools have set up aviation law centres. NALSAR University of Law, Hyderabad has set up a Center for Air and Space Law (CASL). It is headed by Prof. V Balakista Reddy, a very well-known aviation academician. Gujarat National Law University has an Air and Space Law Academy. NLU Delhi has also done some work in aviation law. These are 3 prominent law schools which have aviation law. GNLU and NALSAR allow students from other law schools to participate in their programmes. At the same time, you can also start reading up on your own and start writing articles, take part in the moot court competition and all. During the five years of your course, you can try with internships in-house legal departments of civil aviation companies like Indigo or United Nations International Civil Aviation Organisation. And, once you graduate from a law school you can apply for the Leiden University in the Netherlands and do one-year specialisation.
I want to study law while my brother advises preparing for civil services. Can I manage both?
It is quite common that LLB students are also preparing for civil services. You should do both because civil services is a very dicey option. There are people who have given five to six attempts and yet did not clear it. At least, this way you have a backup of a law degree, which opens other avenues whether it is a law or public policy. It is advisable to pursue LLB and while doing that also prepare for civil services and opt for law as one of the subjects.
Expert panel
The advice to law school aspirants was given by Dr Nachiketa Mittal, founder-director, Virtual Law School; Apar Gupta, Executive Director, Internet Freedom Foundation; and advocate Vikrant Panchnanda who specialises in Dispute Resolution and Aviation Practices in a webinar hosted by Careers360 recently.
Do you have any query?
If you have any doubt regarding any course or career, write to us at: ask@careers360.com