What is LSAT India proctored test?
What is LSAT India proctored test? - The prevailing COVID-19 situation and the lockdown that accompanied it has forced many of the leading entrance exams to come up with out of the box solutions and conduct the much-delayed entrance exams. LSAT India is one of the entrance exams that have joined the bandwagon and has come up with a plan to conduct the LSAT India is remote proctored internet based test (IBT) mode. Now those of us who haven't heard about remote proctored IBT exams are bound to be curious and also get anxious, as it is human nature when faced with something new. Even those who are familiar with the term will like to know more, like what the nuances related to the LSAT India proctored test, what are the logistics involved, how will slow-internet be taken into account, and what about authentication of the test taker.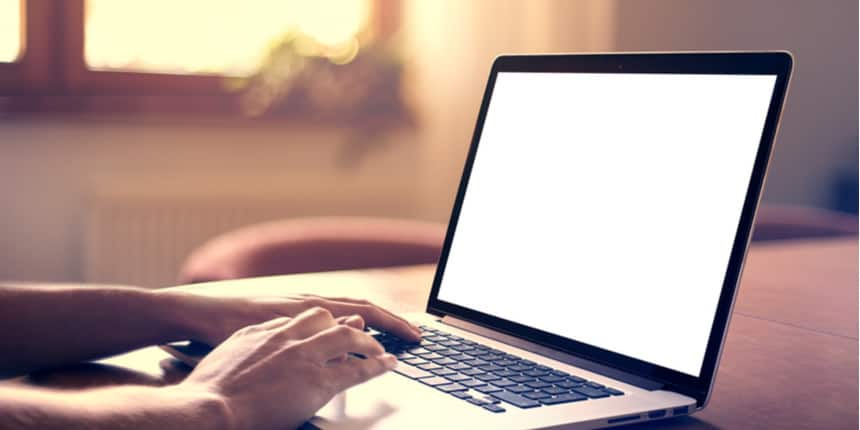 So, while the news about the decision by LSAT India authority to conduct the exam in remote proctored IBT mode is welcome, it has also raised many questions. So, to put a end to speculations and get the facts from the horses' mouth we took up the matter with Dr. Jason Dickenson, Director, India Testing LSAC, and had him explain to us - What is LSAT India proctored test?
The extracts of the interview are given here.
What is LSAT India proctored test?
Dr. Jason: In these extraordinary times we have been forced to go online for the LSAT India 2020. I think it is going to have some advantages for our test takers, because they don't have to worry about exposing themselves or their loved ones to any harm by having to go out into the world. They can take the exam from the comfort of their homes, so that is certainly the biggest benefit. The biggest concern about an online home-delivered test is sort of malpractice or misconduct. People think that if you go online, it is so much easier for people to cheat and there is going to be lots of misconduct. And I understand that concern and certainly something we thought a lot about, but I think the concern in some sense a little overblown because if you think about the difference between sitting in a classroom with 20, 30 or 40 odd people with one or two proctors in the room vs sitting in the room at your computer where a machine AI is watching you and you only in some sense. And everything you do for the entire time, it doesn't get distracted, doesn't get tired and will flag any kind of suspicious behaviour for review by a human. Then in some senses you will see that it is more difficult to get away with any kind of misconduct.
Pearson VUE has a really sophisticated online technological platform that we will be using.
How do you factor in bandwidth and slow-internet connection?
Previously the student would come to an exam centre where the where the environment is more or less secure and guaranteed, but now that they are taking the exam from home, they may be in hinterland or a rural setting where the net connectivity might be not as fast? How does LSAC deal with that situation?
Dr. Jason: The actual bandwidth required for the actual testing experience, from what I understand, is fairly low. So hopefully there won't be that much of a strain on the system, so to speak. However, if you do experience a brief interruption in your internet or brief interruption in your power, the system should be able to be configured, we are working on it as we speak, to restart your test once your internet has been restore and the candidate won't lost any time as the system will pick up from the point when connectivity stopped.
However, if you experience a longer delay with your internet, you will be offered a re-test opportunity that will be scheduled a few days after your initial attempt. So, we don't want anybody to lose a chance to take the test because of that kind of scenario.
Now the other thing I want to mention is that if you are a student that doesn't have internet, or you know that your internet is extremely unreliable, or it is definitely going to fail on test day, or you don't have a laptop, or you don't have a laptop with a webcam, these are circumstances that will prevent you from testing. We don't want a situation where people are prevented from testing. So if you are in that situation, you need to write into us, explaining your situation. We are working on a plan to figure out how to accommodate these students.
How do students prepare themselves in terms of the logistics and infrastructure part of things?
Dr. Jason: You can go to our FAQ page on our website where you can find the actual technical specifications, having a computer system, webcam, etc. Also, a few days before the test we are going to send you instructions and an opportunity; actually it is a requirement for you to log-in to take a mock test on an actual online system. And this would accomplish two important things: it will verify that your system actually works, your webcam works, etc. that is a good sort of verification system that you will be testing. The second thing that it will accomplish is good practice and I strongly encourage everyone to take the test, to sit and take the entire mock test on the online mode. It would give you a very good experience of what is going to be like on the day of the test.
As far as other requirements are concerned, you need an isolated room, you are not allowed to have anything on your desk, or any paper or anything, your workplace has to be clear and separate. You will only need an ID; again our ID requirements are listed in our website and you have to check-in by showing your ID that will be one of the first identity and authentication, to make sure that you are who you say you are.
Frequently Asked Question (FAQs) - What is LSAT India proctored test?
Question: In what mode will the LSAT India be conducted?
Answer:
Previously the exam was conducted in pencil and paper mode, but given the current lockdown, authorities have decided to conduct the LSAT India 2020 exam in remote proctored internet based mode (IBT)
Question: What if my internet gets disconnected during LSAT India proctored exam?
Answer:
LSAT India authorities are trying to figure out things; also, in case of short interruptions exam can be continued once connection is established, while for longer interruptions the test can be rescheduled.
Question: When will LSAT India 2020 proctored exam be conducted?
Question: Can I take the remote proctored LSAT India exam from my home?
Answer:
Yes, the candidate will be able to take the exam from their homes, as the exam will be administered remotely using AI technology.
Question: What infrastructure do I need to take the LSAT India iBT (remotely proctored) exam?
Answer:
The candidate will need a webcam-enable computer system and good internet connection.
Questions related to LSAT India
Showing 135 out of 135 Questions
Law School Admission Test for India (LSAT India)