When we should start preparing for CLAT
When we should start preparing for CLAT 2020 - If you feel like law is your calling, you must definitely be thinking about appearing in CLAT, the premier entrance exam for studying law. While the 22 NLUs and also affiliate colleges will use CLAT 2020 scores for admission, not all colleges are equal. For example, NLSIU Bengaluru sits atop the pile of colleges in the country and is the first preference of almost all aspirants. But getting into it, or colleges that are regarded as equally good, would need you to score a very good rank. Now to get a good rank, you need to prepare well. But what about the time factor? Is 2 months enough for CLAT preparation, or one needs more time to complete the syllabus and be ready. Given the doubts one may have, we decided to tackle the question "when we should start preparing for CLAT 2020" head on.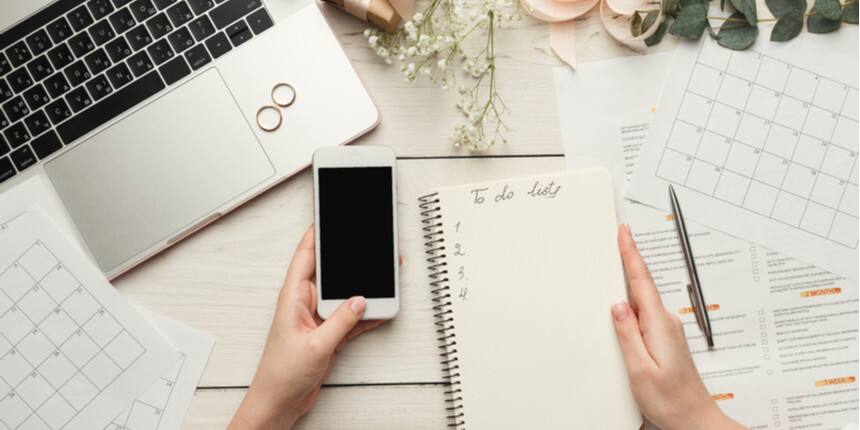 When is CLAT 2020?
The national-level, pen-and-paper based CLAT 2020 exam will be conducted on May 24; it was slated for May 10 but has been postponed since as a precautionary measure against COVID-19. The application form of CLAT 2020 closes on April 25 (extended from March 31).
When should I start preparing for CLAT 2020
If you haven't already, start now
Let's get it clear that CLAT is one of the toughest law entrance exams in the land, if not the toughest. So there is no beating around the bush and you need to get going with your preparations. Make a routine, prioritise topics, and check the important topics (topics that carry more weightage). If you are a late starter, don't waste time if you get stuck, but move on to next topics as time is at a premium. You can revisit the difficult topics later if you have time left.
If you are already in the middle of your preparation
If you have started your sometime back, you now have more time at your disposal, which can be both a good and a bad thing. Good, if you have been struggling and running out of time, in which case you can make the most of the 15 or so odd days that have landed in your kitty as the exam is being postponed. On the other hand, there are some candidates who would have liked the status quo. For them the postponement means they have to carry the momentum for longer and keep waiting even if they are ready.
In the second scenario, the candidate needs to keep their cool and stay the course, and avod making last minute mistakes that can jeopardize their efforts they have put in till now.
How to make the most of remaining days of CLAT 2020 preparation
Revise already read topics - Revision is needed for all topics you have completed. The frequency, however, may vary. For example, difficult topics would need more rigorous revision than easier ones.

Solve sample papers - At this stage, CLAT sample papers must be an integral part of the preparation strategy. Solving sample papers will enable the candidate to accurately gauge how far he/she has come and how much work needs to be done and at what pace.

Taking mock tests: Simulations of the real thing, CLAT mock tests give aspirants an exam-like ambience where to test their tools and skills. Mock tests also help in understanding how questions will be distributed in the paper. Time management and accuracy are other aspects that can be sharpened by taking mock tests.

Avoid reading new (especially difficult topics): Being so close to the exam, it is advisable to not pick up any new topics, especially if they are difficult, or carry little weightage, and can be time consuming. Instead the candidate should focus their energies on already covered topics and try to maximize there. If there is time left after completing these topics, the candidate can try out those left out topics.

Keeping track exam preparation: Considering CLAT exam preparation can run into years of extensive preparation, it is likely that many run out of gas by the time exam day arrives. To ensure nothing of that sort happens, it is important to take timely breaks, and keep the spirits up. Go for a small stroll, have a hearty laugh, or play a game of badminton. Vent out all the bottled emotions and you will feel re-energized.

Stay healthy: Finally, don't forget your health, because only if it is functioning at full potential will you be able to maximize your chances of getting a good score in the exam.
Questions related to CLAT
Showing 6787 out of 6787 Questions