Breaking News: Coronavirus casts a shadow over MH CET law 2020 exam!
As the number of the coronavirus cases increases steadily in Maharashtra, in a precautionary move, the state government has ordered the closure of schools, colleges and malls in the state till March 31. The novel coronavirus, which causes COVID-19 disease and has recently been declared a pandemic by the WHO, has so far infected 33 people in the state.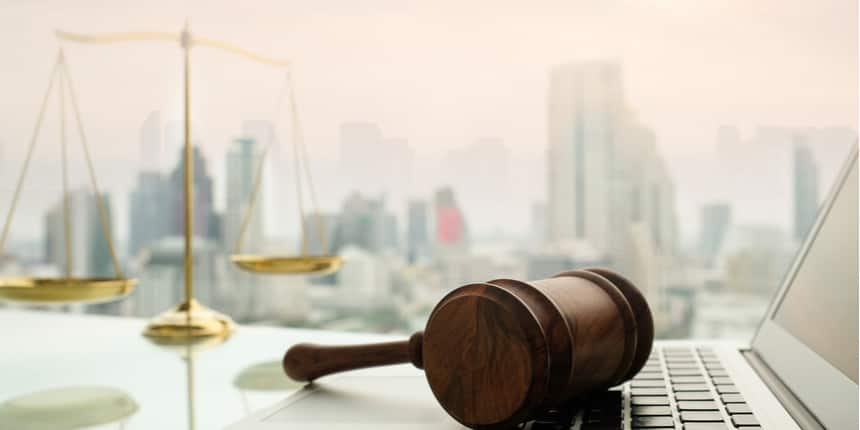 The bad news for law aspirants is the virus has now also cast a shadow over the upcoming MH CET law 2020 exam as well. The state-level, online-based is currently scheduled to be conducted on April 12. But if things continue to move south, authorities may be forced to postpone the MH CET 2020 exam.
If that happens, candidates might face a double whammy - dealing with a pandemic and a new exam calendar.
Why is the MH CET law 2020 exam at risk?
While the number of infected people right now may not raise many eyebrows, it can multiply rapidly as seen in the case of Italy and Iran. And if the number of infected people does spike, a panicky government may go into damage control and cancel all upcoming events.
No official announcement regarding MH CET law 2020 postment yet
Exam officials haven't made any statement on rescheduling the exam, and are probably hoping for the situation to stabilize (if not improve). But if things get out of control, they may be left with no option but to postpone the MH CET law exam.
Candidates may keep checking the official website for latest updates: https://info.mahacet.org/cet2020/LL.B5/
Government on high alert
Both the central and state government have already issued strict guidelines to deal with the epidemic, including staying away from crowded places and avoiding mass events, as these places are breeding grounds for the virus to spread. It may be noted that currently no vaccine has been developed that can prevent the coronavirus disease 2019 (COVID-19).
Coronavirus update from Maharashtra:
The number of infected people in Maharashtra stands at 33, the highest among all states. In second place is Kerala with some 24 cases.

To complicate matters, 11 coronavirus suspects have fled from a quarantine facility, thereby raising fears of an outbreak.

To contain an outbreak, the Maharashtra government has ordered the closure of schools, colleges, and malls till March 31.
Precautionary measure to deal with coronavirus:
Wash hands frequently with an alcohol-based hand sanitizer or soap. If soap is used, wash your hands properly for at least 20 seconds.

Don't touch eyes, nose and mouth with unwashed hands.

Stay away from crowded places, as the virus is contagious.

If you are feeling sick, don't venture out as you may become a carrier. Get in touch with health officials through helpline numbers issued by the government.

Cover your mouth when sneezing or coughing with a tissue.

Disinfect surfaces that you frequently touch, including countertops, keyboards, doorknobs, sinks, etc.

Finally, prepare but don't panic
Also Read -
Coronavirus (COVID-19) Outbreak: Latest Updates