Jindal Global Law School launches 3-year BA Honours programme in Legal studies
New Delhi, October, 18: Jindal Global University has launched a 3-year BA (Hons.) programme in legal studies on Thursday. The programme was launched during an event at O.P. Jindal Global University (JGU) in Sonipat, Haryana. BA (Hons.) in legal studies will be a new undergraduate academic programme for JGU students which will introduce the study of history and organization of legal systems from national, international and comparative perspectives.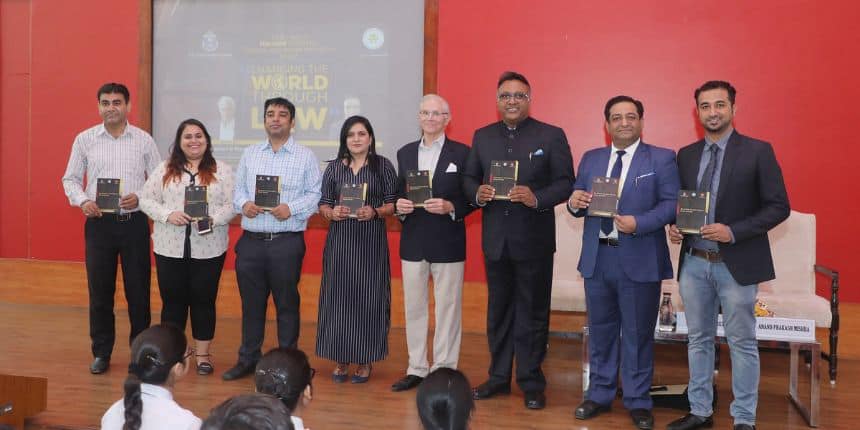 According to the University, the BA (Hons.) programme in legal studies strives to familiarise students with major legal and political discourses, while imparting skills essential for the performance of pre-legal and paralegal works as well as preparing them for careers in law, judiciary, academia, research and public service.
"The new programme will fulfil the much-needed gap in Indian Higher education and it builds on the efforts of the Indian high school education system, which has introduced "Legal studies" in recent years" said C. Raj Kumar, Founding Vice-Chancellor, JGU and Dean, Jindal Global Law School while launching the BA legal studies programme.
The press release of JGU has mentioned five objectives of the new UG programme. It says, the introduction of 3-year BA(Hons.) has democratised the study of law and made it accessible to all students.
The undergraduate degree in legal studies will help the students in making an informed choice as to whether they want to pursue law as a career. After completing an undergraduate degree in legal studies, the students will have the option to pursue the 3-year LLB programme.
The newly introduced programme intends to introduce legal studies within the context of humanities and social science. The programme will enable the students to understand the nuanced dimensions of building a society based on the rule of law and to promote access to justice.
Moreover, the University will also conduct student exchange programmes for the students of BA Legal studies, along with short term study abroad programmes in law.
Earlier, the 3-year BA (Hons.) programme was inaugurated by Stephen P. Marks, a professor at Harvard University. While delivering a lecture on 'Changing the World Through Law', Marks stressed on the importance of law and its relations with justice and power relations. The Harvard professor further advocated that the study of law can prepare one to be a problem solver and an agent of positive change against emerging challenges such as climate change.
Jindal Global Law School, Sonipat Updates and Articles
Questions related to Jindal Global Law School, Sonipat
Showing 53 out of 53 Questions